Harry Styles Goes Country, Performs 'Girl Crush' at The Ryman
ARTICLE
|
September 26, 2017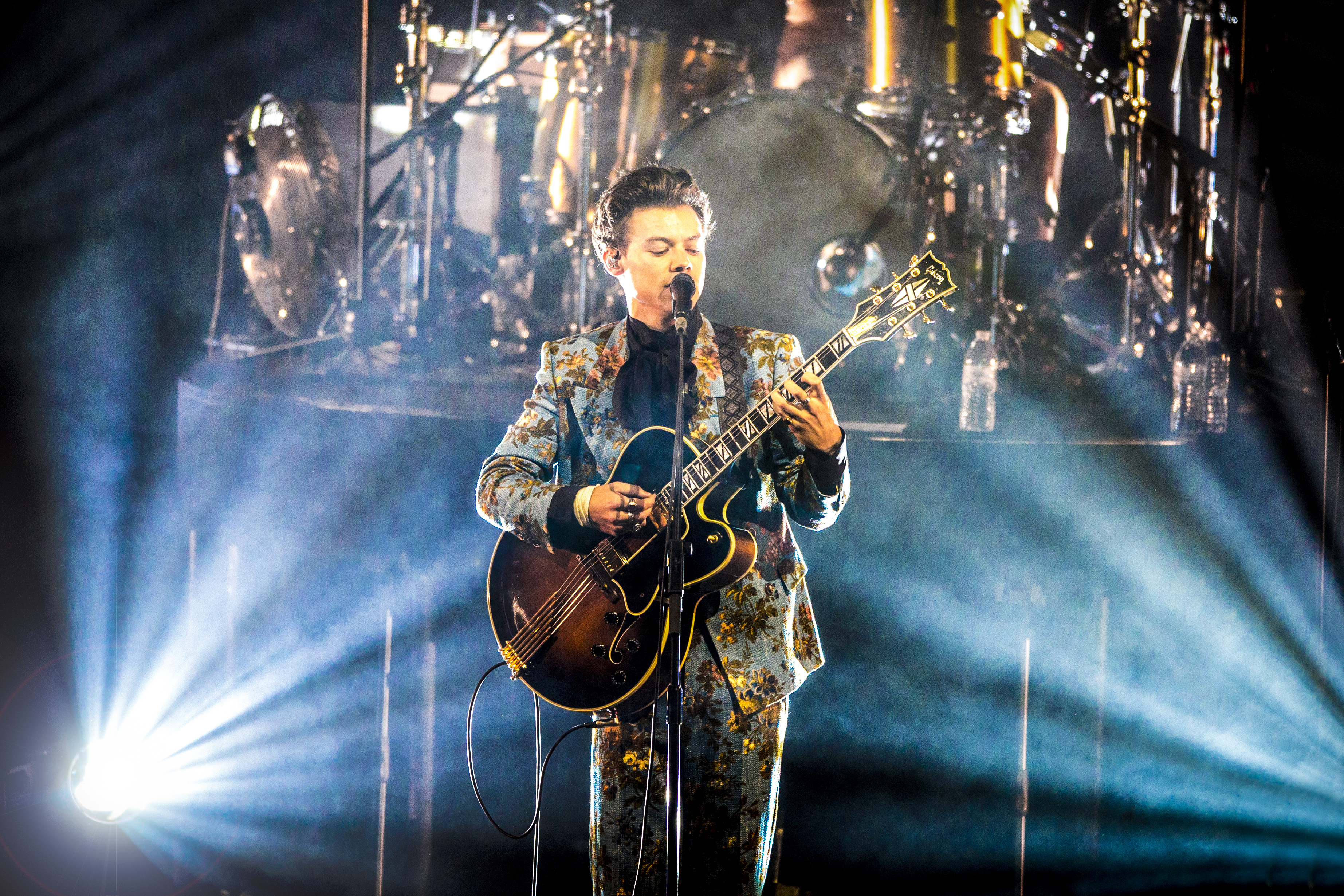 Harry Styles, the 23-year-old megastar and fan favorite member of recently disbanded One Direction, is no stranger to sold-out arenas. Performing across the globe with his former bandmates, Styles has touring experience beyond what could be expected of the young artist. However, this guitar-yielding, singer-songwriter had something different in mind when planning the more than 80 stops on his Harry Styles Live On Tour. Opting for more intimate venues, with capacities that caused tickets to sell out in seconds, Styles first solo tour will be unlike anything we saw from him before. The singer appeared to find the show a success, telling the crowd, "I have to say, when we booked this tour, this was kind of the reason. This room. And it is beautiful, and you look fabulous, so thank you."
Last night's show (September 25) at the Ryman Auditorium in Nashville, Tennessee was one for the books. Everyone who attended remarked that the real miracle of the night was the intact stained glass at the end of his show. Excitement reached an all time high as fans heard him play the first notes of Little Big Town's "Girl Crush," a nod to Nashville and that night's venue. While it was a one-time-only treat for his Music City crowd, we think this song should be a staple of his performances.
Watch the British pop star's homage to country music below:
Harry Styles Live On Tour will continue through July 2018, with limited ticket quantities available here.
You May Also Like...
Gallery | June 26, 2017

Gallery | October 19, 2017

Gallery | July 29, 2014