Tucker Beathard's Ride On Tour Dates
ARTICLE
|
January 17, 2019
The short trek will be in support of Beathard's debut album 'Nobody's Everything'!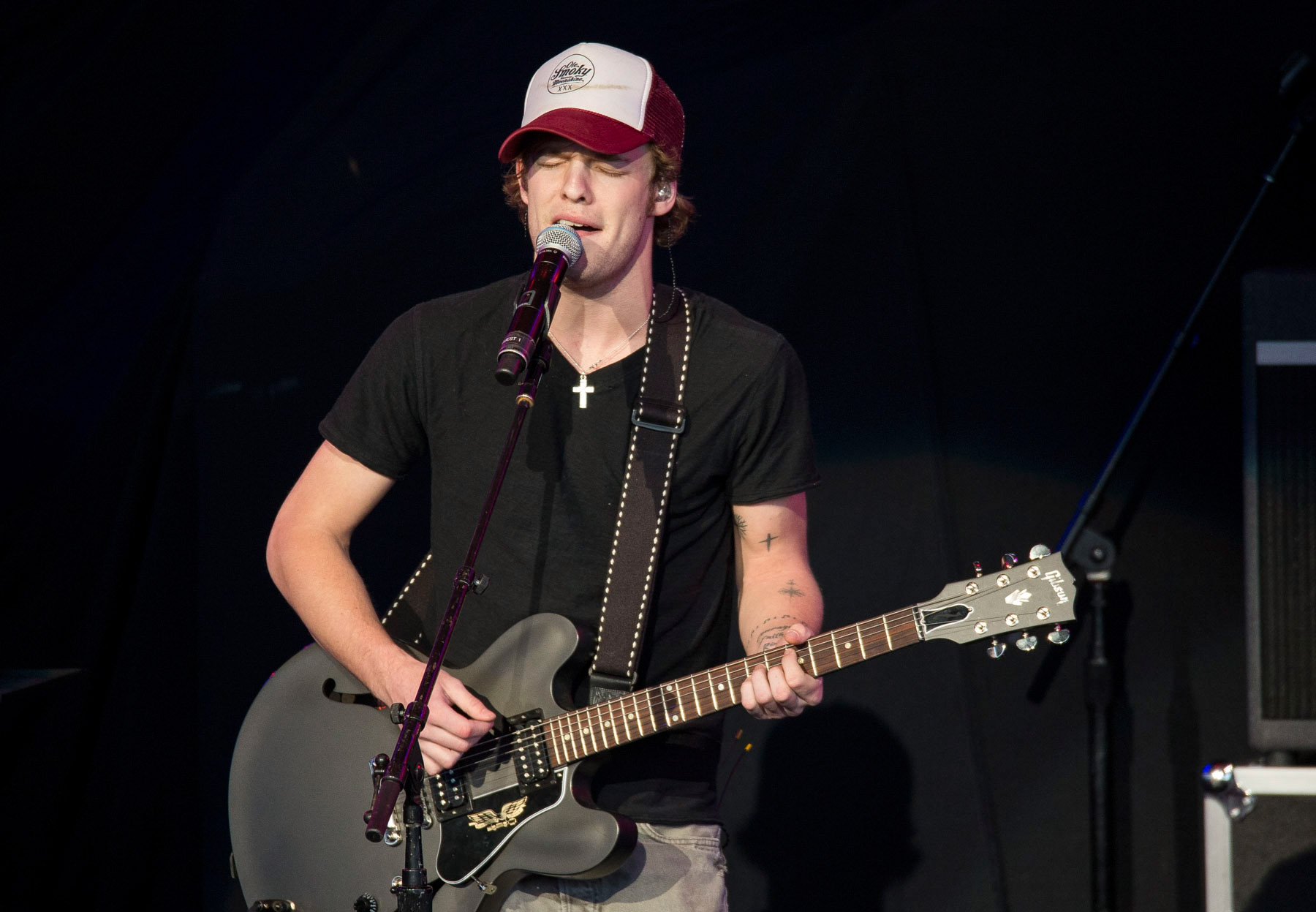 Tucker Beathard announced he will return to the road with the Ride On Tour, kicking off in Charlotte, North Carolina on February 22. The string of dates will see Beathard back where he thrives the most, and connecting with fans through his music in clubs. The trek will include stops in many of the major cities in the U.S. including New York and Boston.


"The past four years of my life have mainly been spent on the road, so for me, it's where I feel most at home" said Beathard. "I think it's going to be even more exciting this time around with the first half of the double album out there and having the music I've wanted the fans to hear, to tour behind. I see touring as a way to connect with fans one by one and I can't wait to get going!"

The tour will serve as fans' first chance to hear songs from the first installment of Beathard's debut double album, Nobody's Everything, live. Tickets for the tour will go on sale beginning January 25 at 10AM local time at www.tuckerbeathard.com.

Tucker Beathard's Ride On Tour Dates:
2/22 - Charlotte, NC @ Coyote Joe's
2/23 - Raleigh, NC @ City Limits Saloon
3/1 - Macon, GA @ The Crazy Bull
3/2 - Valdosta, GA @ Bluewater Bar & Grill
3/7 - Pittsburgh, PA @ Tequila Cowboy
3/8 - Columbus, OH @ Tequila Cowboy
3/9 - Lansing, MI @ Tequila Cowboy
4/10 - New York, NY @ Mercury Lounge
4/11 - Boston, MA @ Loretta's Last Call
4/13 - Annapolis, MD @ Union Jack's Annapolis
You May Also Like...
Article | October 07, 2016

To some, it might seem like newcomer Tucker Beathard just appeared out of nowhere with... VIEW ALL

Gallery | May 25, 2016

Gallery | September 12, 2016