Michael Ray & Carly Pearce Cover 'When You Say Nothing at All' With Ricky Skaggs
ARTICLE
|
December 14, 2018
The three harmonize for a memorable Grand Ole Opry performance.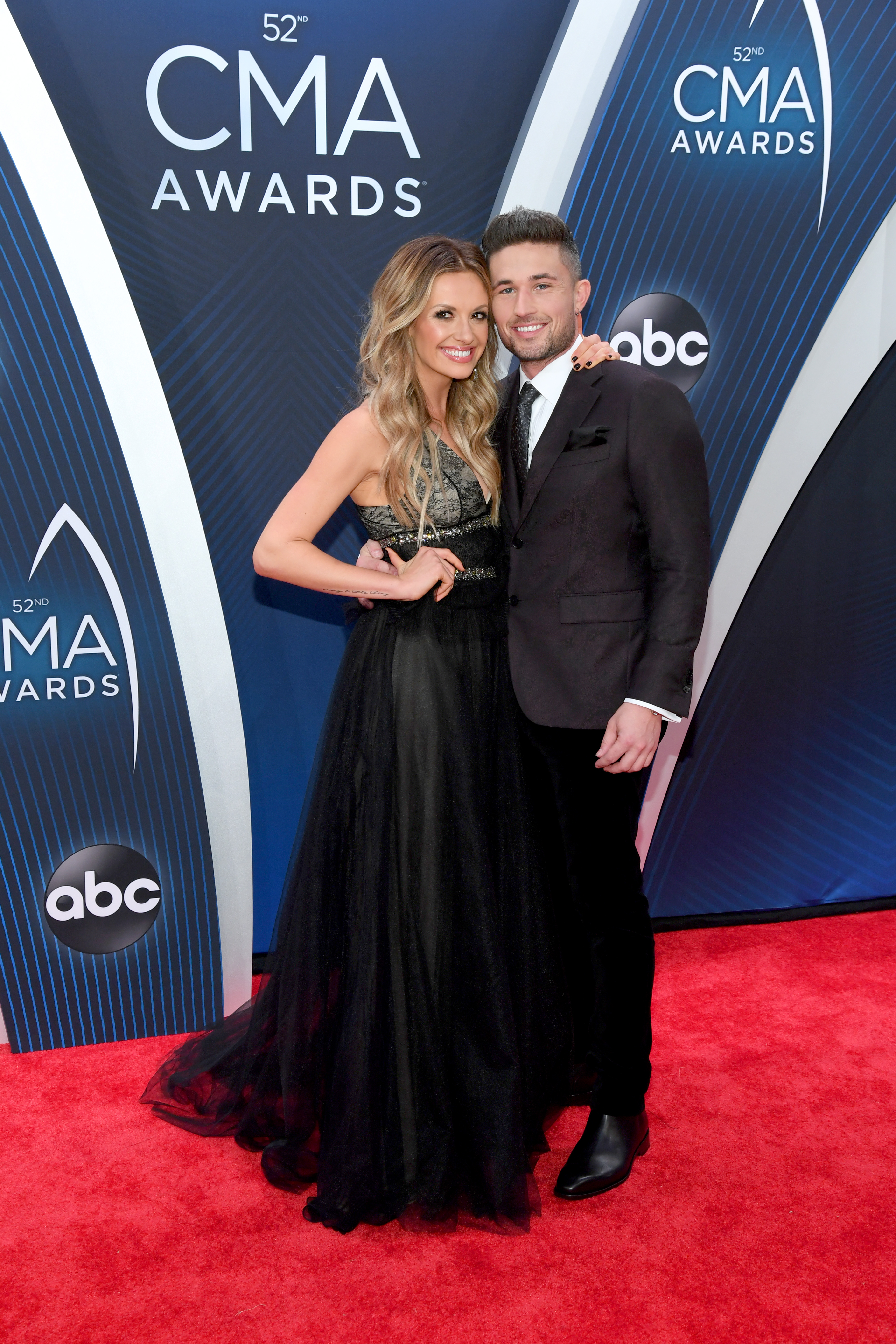 Written by: MegaCountry Staff. Photo credit: Jason Kempin, Getty Images
"When You Say Nothing at All" is an emotionally packed song, no matter how you hear it. Keith Whitley's original 1988 recording marks one of his many No. 1 songs in his short-lived career, as he unfortunately passed away at age 33. Allison Krauss recorded a version in 1995 and Ronan Keating recorded a version in 1999. Written by Paul Overstreet and Don Schlitz, the song made another powerful appearance at the Grand Ole Opry this November.
Country couple Carly Pearce and Michael Ray took the stage for their take on the classic tune, one they've performed live together previously. This rendition is one for the books, however, as Grand Ole Opry and Country Music Hall of Fame member Ricky Skaggs joined the duo on stage for a three part harmony. It was especially appropriate for Skaggs to lend his voice as he was Whitley's bandmate in the revived Clinch Mountain Boys band in the 1970s. The meeting of new and legendary country artists on stage at the Opry is always memorable, and this performance is surely one to make note about.
With Pearce and Ray, one of country's newest couples, it's not always so serious. Ray took to the Ty, Kelly & Chuck show recently and spilled on the first time he hung out with Pearce after she invited him to her No.1 party for her single "Every Little Thing." Apparently after a busy day of training and meetings, he showed up in smelly gym clothes and they talked about salmon patties?! Watch.
Well, if nothing else Ray is certainly a man of his word. If Pearce still found him a catch after that, then it sounds like they're definitely made for each other!
You May Also Like...
Article | June 01, 2018

Michael Ray's sophomore album, Amos, is officially out. This eleven-track album, named after his late... VIEW ALL

Gallery | February 20, 2018

Gallery | July 29, 2017