Holiday Films To Watch On Streaming This Christmas
ARTICLE
|
December 11, 2018
We've come up with a list of some of our favorite films that are available to stream right now!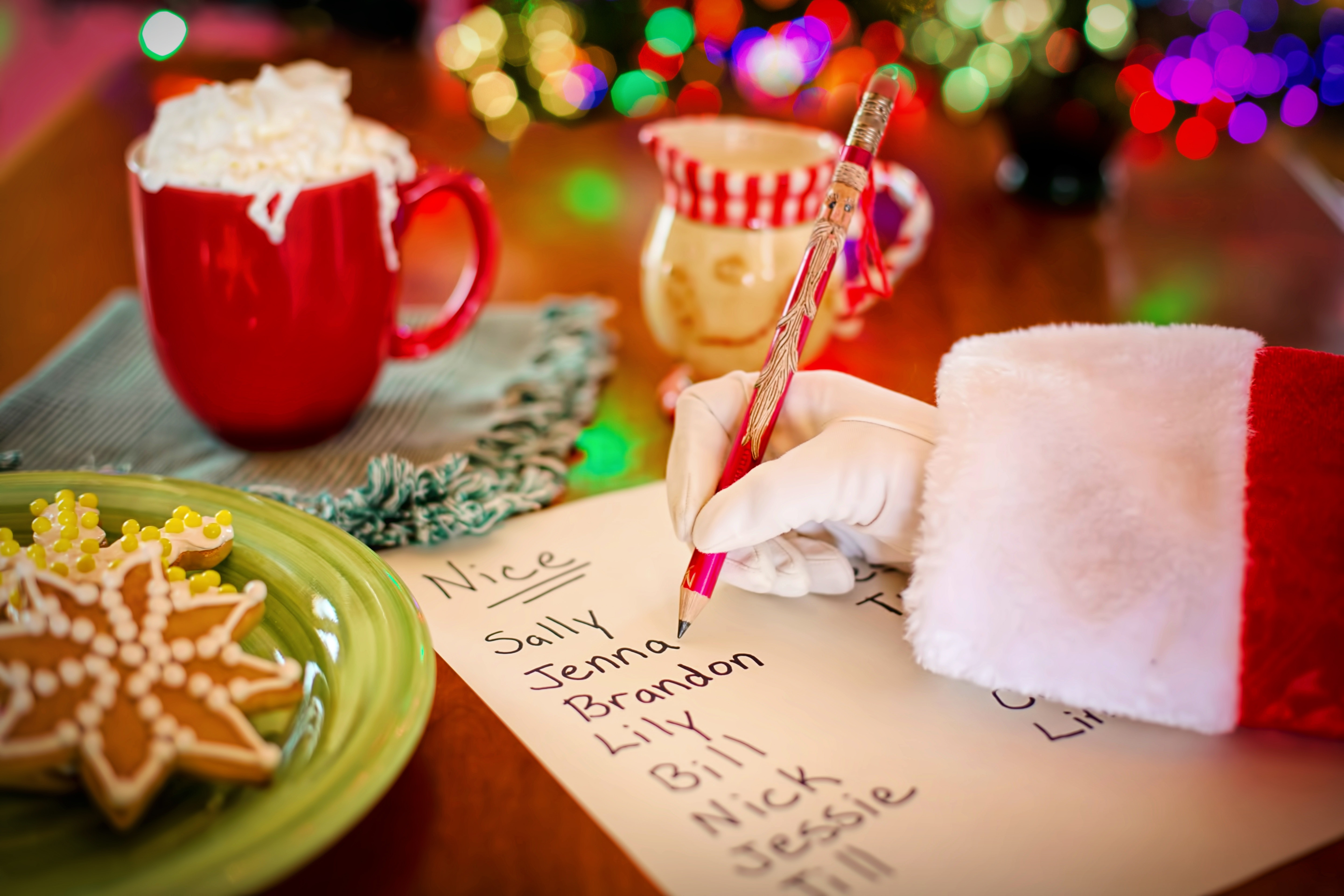 Written by: Raquel Walder. Above Photo: www.pexels.com
The holiday season is now in full swing which means it's time to pull out the matching pajamas, fuzzy socks and cozy blankets and celebrate with our favorite Christmas movies. All of our favorite streaming services make it so easy to binge these movies one after another and it can be hard to choose which movies our the top priority for the movie night. Lucky for you, we've come up with a list of some of our favorite films that are available to stream right now. Check out our list below and let us know what you think!
Netflix
How The Grinch Stole Christmas - (2000)
One of the hottest films out this holiday season is the animated remake The Grinch, but if you're looking for a nostalgic blast from the past, head to Netflix to watch Jim Carey's How the Grinch Stole Christmas. This fun holiday flick came out in 2000 and stars Jim Carrey as the grumpy old Grinch whose heart slowly becomes a little bit warmer with the help of young Cindy Lou Who and a bit of Christmas magic. This seussical story will warm your heart and is the perfect family film to snuggle up with alongside some chocolatey mugs of hot cocoa.
Love Actually - (2003)
Not in the mood for an animated flick, check out Love Actually on Netflix instead. This 2003 romance is comprised of a stellar cast and is nine intertwined stories that examine the complexities of love. A few of the stories explored include David (Hugh Grant), the handsome newly elected British prime minister who falls for a young junior staffer (Martine McCutcheon), Sarah (Laura Linney), a graphic designer whose devotion to her mentally ill brother complicates her love life, and Harry (Alan Rickman), a married man tempted by his attractive new secretary.
While it may not be age appropriate for all the members of your family, it's a beautiful story of love that many will find heartwarming this holiday season.
The Holiday Calendar - (2018)
Last in our selection of Netflix movies to stream is a new holiday flick that we can't stop obsessing over. This film tells the story of an up and coming photographer that inherits a magical Christmas calendar that seems to predict the future. Leading lady Kat Graham, known for her role on the hit series The Vampire Diaries, navigates her way through the holiday season in hopes of kick-starting her career and maybe even finding love along the way. This TV-PG film is perfect for a girls night in, date night, or a movie marathon with the kids.
Hulu
A Christmas Story - (1983)
In the mood for a good laugh and some classic family fun? Hulu is the perfect platform for all your favorite old time Christmas classics. A Christmas Story follows a young boy, Ralphie, as he tries to convince all of the adults in his life that a BB gun is the perfect Christmas present! This movie really reminds us of childhood and that magical feeling of waking up on Christmas morning to see what Santa delivered. Check out the trailer below!
Mickey's Christmas Carol - (1983)
Speaking of old fashioned movies, who doesn't love a good Mickey Mouse film? Mickey's Christmas Carol is an adaptation of the Charles Dickens masterpiece, A Christmas Carol. The film finds all your favorite characters embodying the roles of the old miser Scrooge, his kind clerk Bob Cratchit and a whole slew of famous faces taking on this timeless tale. Want to introduce the kids to a Dickens masterpiece? This is the perfect flick for you!
It's Christmas Again, Charlie Brown - (1992)
And of course, it wouldn't be Christmas without Charlie Brown! This 1992 TV Movie follows the whole peanuts gang as they raise money for gifts, keep Snoopy out of trouble, all the while rehearsing and memorizing lines for the Christmas pageant. This is a fun continuation of a Christmas classic that you and your family will enjoy for years to come!
Amazon Prime
Home Alone - (1990)
Being alone for the Holidays is never fun, but 8 year Kevin McCallister sure makes a challenging time of protecting the house from burglars look like an easy game. This holiday favorite turns a crazy situation into a funny tale full of make-shift booby traps and creative tricks! Home Alone is available on Amazon Prime and is definitely one of our favorites.
Love this film? Make sure to check out the sequel as well!
The Santa Clause - (1994)
Speaking of childhood, we absolutely love Tim Allen in The Santa Clause. This adorable film tells the story of divorced dad Scott Calvin (Tim Allen) who has custody of his son (Eric Lloyd) on Christmas Eve. After he accidentally knocks a man in a Santa suit off his roof, they are magically transported to the North Pole, where an elf explains that Scott must take Santa's place before the next Christmas arrives. Though Scott thinks he's dreaming, over the next several months he begins to take on the appearance of the big man and can't deny something magical has taken over.
Check out the trailer below:
The Holiday - (2006)
In the mood for something a bit more modern? You can stream The Holiday on Amazon Prime. This romantic-comedy stars Kate Winslet and Cameron Diaz as they switch places in an effort to escape their guy-problems during the holiday season. The two women end up loving the swap, finding themselves and of course falling in love again with new people! Make sure to stream this flick for your next girls night in and don't forget the wine and hot cocoa!
HBO GO
A Christmas Carol - (2009)
Another Jim Carrey classic (as well as remake of a timeless classic) is A Christmas Carol! This 2009 picture is an animated version of the classic Charles Dickens victorian-era tale. In this story, Scrooge is confronted by evil spirits and faced with the fact that he has made mistakes in his life. He has to choose to either face death or redemption. Though this sounds heavy, this film is a family favorite and great to get in the holiday spirit.
Four Christmases - (2008)
Last but not least on our list of fun holiday movies is Four Christmases. This rom-com follows Reese Witherspoon and Vince Vaughn as they attempt to attend four Christmases (of their divorced parents!). Full of laughs, family revelations and romance, this is a film that should be on your holiday rotation this Christmas!
We hope you like our list of must see Christmas movies! Let us know which films you decide to binge this holiday season.
You May Also Like...
Article | October 29, 2018

The Oak Ridge boys are heading out onto their 29th annual holiday crusade with... VIEW ALL

Gallery | December 11, 2018

Last night the CMA Country Christmas special aired on ABC, packed with country stars, talented friends and holiday treats... VIEW ALL