The CMA Awards' Best Performance Moments!
ARTICLE
|
November 15, 2018
With a night full of epic moments and performances, we had to highlight a few of our favorites!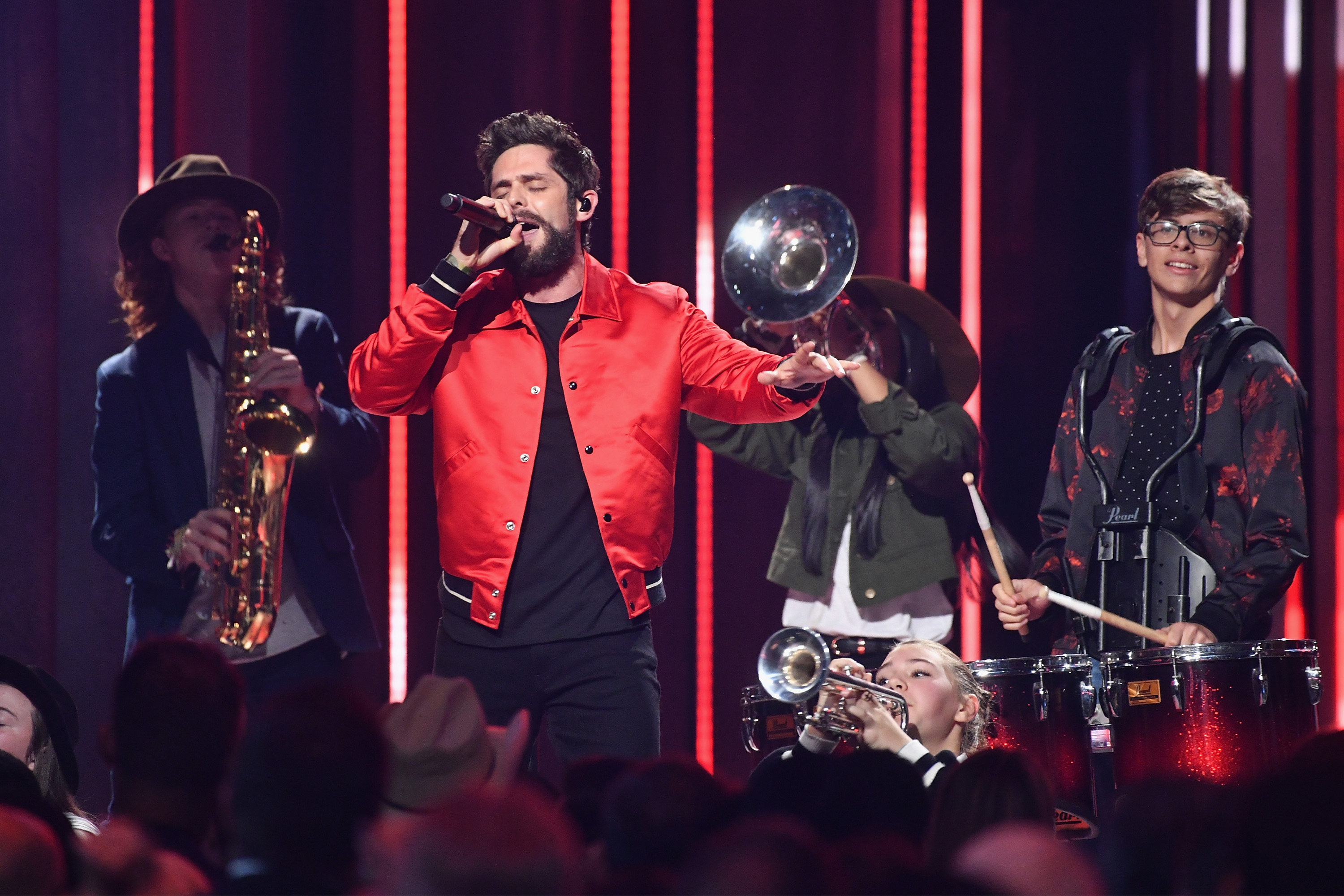 Written by: MegaCountry Staff. Above Photo: Jason Davis, FilmMagic
From long heart felt ballads to up-beat pop country songs, last night's Country Music Awards were an emotional rollercoaster for us all. Kicking the night off with a performance of "What Makes You Country?" by Luke Bryan, and ending with Eric Church performing "Desperate Man," the 2018 CMA's really showcased some kickass talent, both old and new.
Last night's, November 14, performances included a wide variety of sub-genres such as bluegrass, pop and even country rock, and they completely blew the crowd away. Continue reading for the best performances of the night!
Ricky Skaggs and Guests with a Medley
Skaggs was inducted into the Country Music Hall of Fame earlier this year and his performance proved just how much he deserved it. In a three-part performance, he touched upon all aspects of his career. The country crooner began on one end of the stage with his bandmates sporting a bluegrass outfit while singing "Black Eyes Susie," before walking over and joining Keith Urban for his 1983 "Highway 40 Blues" performance. Then finally moving over to Brad Paisley and Marty Stuart to do a rendition of "Country Boy."
Garth Brooks with "Stronger Than Me"
Brooks performance was nothing like we have seen before, or would have even expected. In a never heard before tribute to his wife, Trisha Yearwood, Brooks used only his infectious vocals and amazing acoustic guitar skills to deliver a performance of a lifetime. The song was so beautiful and meaningful that not only did it move the couple to tears, but some of the crowd could be seen tearing up as well!
Thomas Rhett with "Life Changes"
Not all country musicians make use of the visual component of their stages, but this wasn't the case for Thomas Rhett. During his performance of "Life Changes," a video played on the screen which showed his album on a dorm room bed before the setting changed to him being surrounded by a full marching band playing along to his music. An accurate depiction of how his life completely changed post-college.
Keith Urban with "Never Comin Down"
Keith Urban took home Entertainer of The Year, and he proved it on stage at the CMA's before the award was even in his hands. Being one of the few to use pyro during their performances, that wasn't all. Urban brought his full stage set-up for his mini-performance, which made jaws drop across the arena.
Kacey Musgraves with "Slow Burn"
If you haven't been following Kacey Musgraves amazing career, she surely showed the world what they have been missing out on the second she took the stage at the CMA's last night. Giving off a '70s vibe throughout her performance, Musgraves gave the mellow soundtrack a sultry rendition, really shaking the floor and showing off her amazing talent as a singer.
If you're still looking for more; check out the highlights below!
You May Also Like...
Gallery | November 15, 2018

The CMA Awards may center around honoring the past year's triumphs of country's biggest stars... VIEW ALL

Gallery | November 15, 2018

Country music's biggest night has come and gone, but lucky for us we have tons... VIEW ALL