New Artist Spotlight: Rachel Reinert - Exclusive Interview
ARTICLE
|
October 26, 2018
Former Gloriana member, her new solo single, "Dark Star," chronicles her story of moving to Nashville, joining a band, leaving a band and chasing her dream.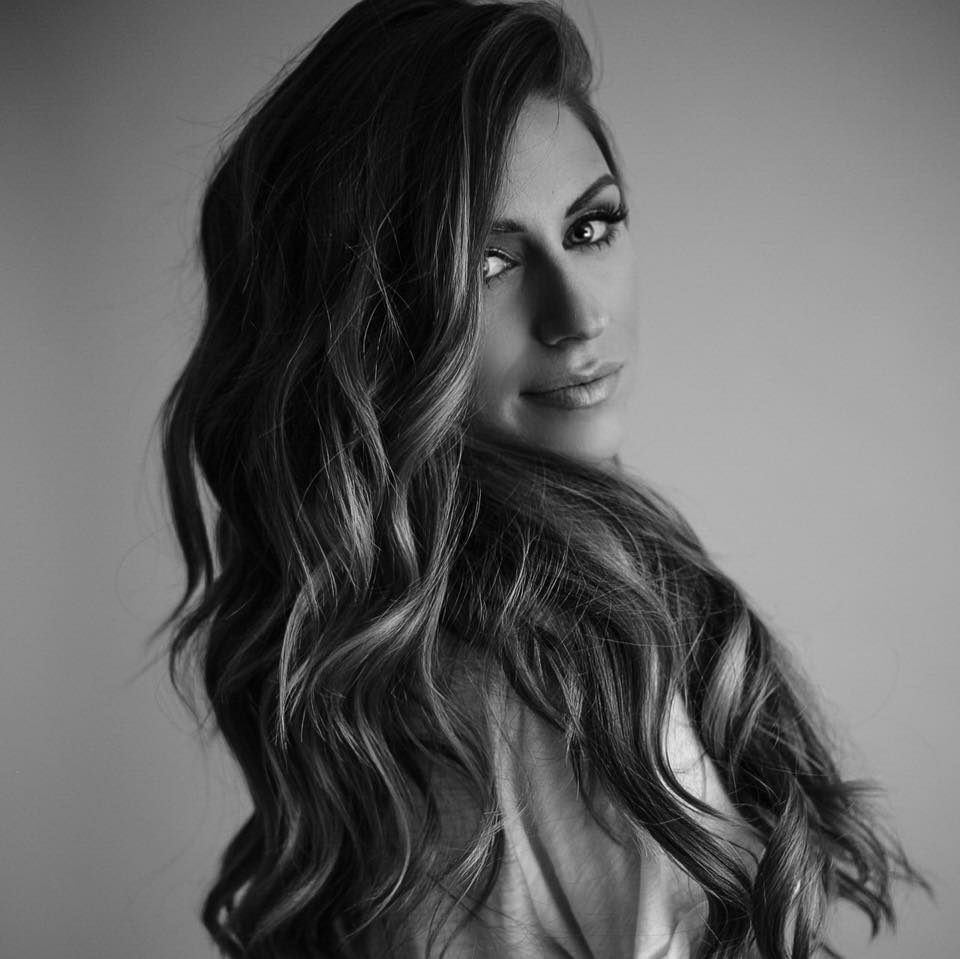 Above Photo: Rachel Reinert's Facebook Page
Rachel Reinert is breaking through as a solo artist and the "Dark Star" in country music. The former lead singer of Gloriana already has tours with Taylor Swift, Rascal Flatts, and more under her belt from her tenure in the band. Now paving a name for herself as an artist, her new single, "Dark Star," chronicles her story of moving to Nashville, joining a band, leaving a band and chasing her dream. Reinert told us all about the song and much more. Read the interview below.
Artist: Rachel Reinert. Photo Credit: Robby Klein, Artist Facebook page
Your single "Dark Star" will is available today. Tell us about the new single. What's the backstory behind the song?
Most people might recognize me from my former band, Gloriana. I decided after 8 years and three albums to walk away from everything-the band, label, team, management, tour bus, income, etc. in order to pursue my initial dreams of being a solo artist. That was almost three years ago, and since then I've had to face a lot of hard times, struggles, and challenges.
I wrote "Dark Star" with KS Rhoades and Joe Pisapia about a year and a half ago, and at the time I was really struggling with feeling like I was falling behind and everybody else was just passing me by. I was genuinely afraid of being forgotten or that people would remember me for these pieces of my life that just don't truly define who I am.
I had also heard these false rumors about myself, mainly that I had given up on music, which was even more frustrating. In reality, I was putting the work in quietly, hiding out from the spotlight, and taking my time. This song was my reminder to myself that I still have this light within me that people just haven't seen or heard yet. It's really filled with more hope and optimism than anything.
"Dark Star" is a follow-up to your single, "Cool." What motivated you to release "Cool" as your debut single as a solo artist?
I really wanted people to get a sense of my musical direction as a solo artist, and I think "Cool" really defines my Laurel Canyon, 70s inspired, California-Country sound. I wanted to come out with something that I thought would surprise people about where I am musically today…and its just a special song that came from a very real and personal place for me.
You originally were a part of the group Gloriana, where you earned an award for "Breakthrough Artist of the Year," at the American Music Awards. What inspired you to start a solo career?
I first moved to Nashville when I was 16 after signing my first publishing deal. My dream, first and foremost, was to be a solo artist. I put that dream on hold when I was given the opportunity to join Gloriana at just 18 years old. I'm so thankful for the amazing experiences I had in my 8 years with the band, but I was really starting to feel a bit creatively stuck and that my journey with Gloriana had come to an end. I needed to walk away from it all in order to find myself-not only as an artist, but as a person. So really, that was the inspiration. To get back to my original dreams, challenge myself, and grow.
How has your musical style changed since going solo?
In every sense. Being in a band that has a very specific sound requires a lot of compromise. So, now, being in complete creative control has allowed me to really explore and experiment and push myself outside of any limitations or boundaries. My music is reflective of me in every sense - where I'm from (originally a Southern California girl), the kind of music my parents raised me on (Fleetwood Mac, Neil Young, Tom Petty, Jackson Browne), and my personal experiences. There has been a lot of trial and error over the past three years getting the sound right… but I'm so happy with it and it feels/sounds like ME.
What's the best musical advice you have ever received?
Be yourself. Don't try to copy anyone else or keep up with what's musically trending. You only wind up feeling like you're chasing the dragon.
I think it's better to fail at being yourself than to succeed being phony.
Who would be your dream collaboration and why?
Stevie Nicks. Because she's fiercely feminine, badass, and a creative genius and I'm so insanely inspired by everything about her.
Photo: Rachel Reinert's New Single "Dark Star"
Listen to Reinert's powerful new single, "Dark Star," everywhere now: https://onerpm.lnk.to/DarkStar.
You May Also Like...
Article | June 03, 2015

Country music happenings from around the web... VIEW ALL

Article | October 26, 2018

Pistol Annies have released another new single, "Masterpiece," off their anxiously-awaited third album... VIEW ALL