Jason Aldean Is Hosting A Free Show In Nashville
ARTICLE
|
October 24, 2018
Pandora Presents: Backroads with Jason Aldean, which will be held on November 27!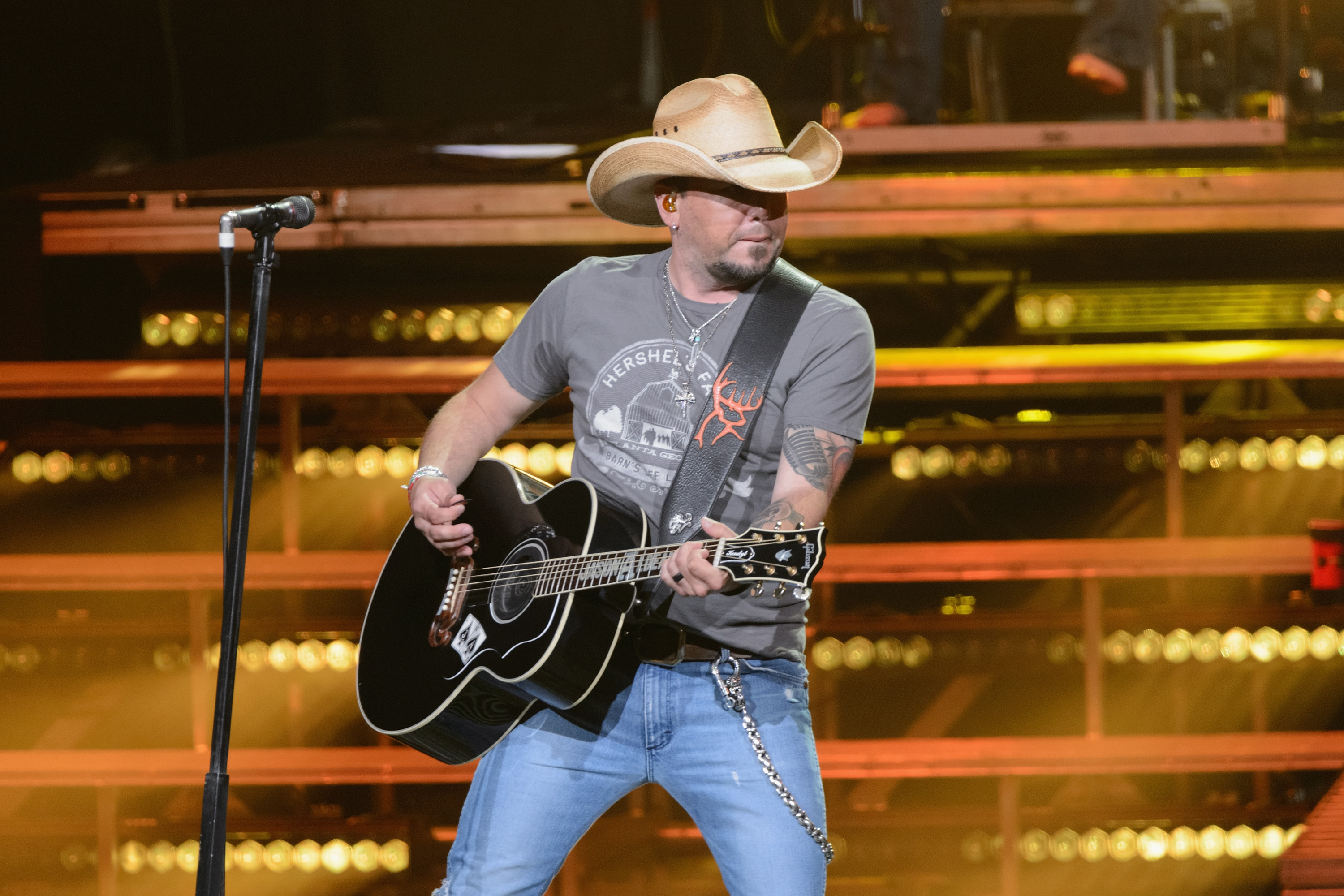 Written by: MegaCountry Staff. Above Photo: Daniel Boczarski, MegaCountry
Country star Jason Aldean and music streaming giant Pandora are giving back to fans with a free concert in Nashville. The free event will be held at Nashville's Marathon Music Works and called Pandora Presents: Backroads with Jason Aldean, which will be held on November 27.
Fans can RSVP HERE for the show, which will also feature Canadian country artist Steven Lee Olsen as an opener. The event serves as a celebration and a "thank you" to Aldean fans for making him the most played country artist on the Pandora streaming service.
Artist: Jason Aldean. Photo: Jason Kempin, Getty Images
"In the last year, Pandora has served up billions of listening hours for country music," said Jeff Zuchowski, Vice President of Artist Marketing and Industry Relations at Pandora in a statement to the Associated Press. "Jason Aldean fans have contributed to many of those hours and we're thrilled to have him be part of Backroads along with Steven Lee Olsen, giving our loyal country fans an opportunity to experience them live." In a statement, Aldean expressed his excited to play the free show for some of his biggest supporters. "It's cool to get to play shows like this where you know the fans are all going to be some of the biggest out there," Aldean said in a press statement. "We're looking forward to having a chance to thank them for all their support."
For more on Aldean, find him at the 52nd CMA Awards where he is nominated for Entertainer of the Year, which will air on November 14 on ABC. Luke Bryan, Keith Urban, Kenny Chesney and Chris Stapleton are also up for the award.
You May Also Like...
Video | August 10, 2018

Article | August 14, 2018

Live Nation's Rock The Ocean's Tortuga Music Festival is coming back for it's seventh year and boasts... VIEW ALL