Halloween Haunts: Nashville Hot Spots To Delight You This Season
ARTICLE
|
October 23, 2018
From family friendly to down right spooky, here's a list of Nashville's must-see events this Halloween season!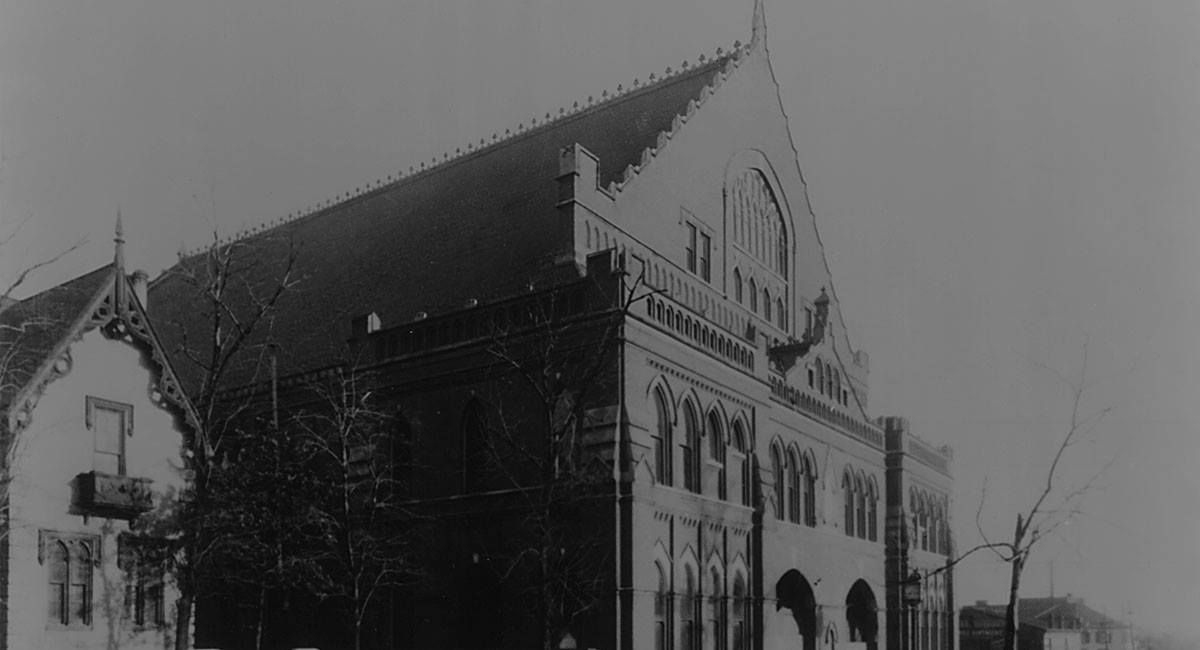 Written by: Melissa Coker. Above Photo: Courtesy Ryman Auditorium's Haunted History Tour Facebook Page
With Halloween right around the corner, and Nashville serving as the hub of all things country, there's no better way to celebrate the season then to explore the haunts and treats offered by the incomparable Music City!
From historic hauntings, spooky science, theatrical to-dos and candy too—here's an overview of mysterious memories for fright seekers of all ages to sink their teeth into.
1) Haunted Downtown Tours via AmeriGhost
According to their website, this nighttime walking tour shows you around the "shadow-filled streets" of downtown Nashville through the eyes of professional storytellers. The guides are garbed in period costumes and equipped with lanterns to lead you through a half mile in 90 minutes of mystery stretching from near the Hermitage Hotel and including the State Capitol, Ryman Auditorium and Printer's Alley. Tour times are 8PM Sunday through Friday with an extra 9PM experience on Saturdays. Cameras are recommended for ghost encounter goals! Go HERE for answers to frequently asked questions or to book online.
The Hermitage mansion also offers its own lantern-led ghost tours through November 10. Tours are available nightly every Wednesday through Saturday, when you can venture into the mansion itself, view Jackson's tomb and be told tales of Jackson, the Battle of New Orleans and the Bell Witch. Reservations are recommended. More details HERE!
2) Haunted History Tour at Ryman Auditorium
When it comes to creepy celebrations, the Ryman Auditorium won't be upstaged. In fact, their special Halloween tour offerings will take you UNDER the stage: the historic venue invites you on their first-ever "Haunted History" tour under hallowed stage ground on all-hallows eve to hear the truth behind the Ryman's most infamous stories of the famous straight from the mouths of expert historians.
Ticket purchases include not only this 45-60 minute tour treat, but also a festive drink from Cafe Lula and a photo to commemorate your evening. And you're encouraged to come costumed! These special Halloween tours are available from 7 to 10:30PM. Buy tickets at Ryman.com. Find out more on the Ryman's Facebook page for the event.
Photo: Ryman Auditorium's Haunted History Tour, Facebook Page
3) Film & Music at the Schermerhorn
Down at the Schermerhorn, it's a bittersweet symphony on October 25 and 26 as a monstrous mash of merriment begins with two big screenings of the movie The Nightmare Before Christmas accompanied by the Nashville Symphony performing the score live. Wearing costumes is also welcomed!
Following that, on October 27, the Schermerhorn provides a boo-tifully full day of FREE music of all styles for the community from 11AM to 9PM. There are approximately 25 performers (including the Nashville Symphony) on 4 stages, food trucks and even a spooky story corner. Other Halloween themes of the day include face painting and costume contests. More details and a complete performer schedule are HERE.
But that's not all! Hold your breath because on Tuesday, October 30, the silent classic The Phantom of the Opera stops in for Halloween Movie Night, accompanied in-house by organist Peter Krasinski. Again, costumes are encouraged and if you show up early you can take part in some scary good bonuses including costume contests, ticket giveaways and a photo booth. There's even some special drinks for the evening: the Bourbon Street Nightmare (Bourbon and orange juice with a drizzle of blood orange) and Angry Orchard Hard Cider. Costume contest rules and other info HERE!
4) Cheekwood Harvest
Speaking of orchards, up through October 28, you can take part in Cheekwood Harvest which lets nature take its course with all kinds of autumn phenomenon's worth falling for (pun intended). Simply walk the brightly colored grounds, give yourself a jolt while you enjoy the view of some creative one-of-a-kind local (scare)crows, or check out some ripe real estate with the Cheekwood pumpkin house. Oh my gourdness! You can then pick a pumpkin from their patch to take home and carve some delightfully ghoulish Jack-O'-Lanterns.
5) Halloween at Two Rivers Mansion
"Halloween at Two Rivers Mansion" could also be a top pick for you! This family-friendly event on the grounds of the historic McGavock Pike property on October 28 is free, complete with music, pumpkin painting, hay rides and a "haunted" basement.
6) Family Fun Labs: Get Spooky
Ready to give up the ghost? If you (or your children) would rather learn more about that pumpkin you picked than to be terrified by it, then try getting to the science of the matter. Adventure Science Center is shining a light on such things with their October 27, "Get Spooky" Family Fun Lab: learn about the uniqueness of pumpkins, form crystal balls, even add LED lighting to one of their paper creatures. On October 31 (Halloween!), join the adventure in-costume for "mad" scientist "It's Alive!" demonstrations every hour on the hour from 10AM to 4PM. There will be treats and candy too! Find more details on this exciting Halloween inspired event HERE!
7) Boo at the Zoo
Experience the kind of seasonal creature comforts that only The Nashville Zoo can provide – literally. Offering a corn pit, carnival rides and "Howl-O-Ween" hayride in addition to the animal company. There are typically about a dozen treat stations for children to visit throughout the zoo and adults and children alike are encouraged to dress up (however, adult costumes are up to zoo security's discretion. (Please see official website). Boo at the Zoo runs nightly through October 28.
8) Corn Maze
Get corny! Immerse yourself in the amazement of local stalks such as the Country Music Corn Maze at Honeysuckle Hill Farms in Springfield or Nashville Predators maze at Lucky Ladd Farms in Eagleville. Honeysuckle Hill offers a pumpkin patch, an exciting adventure park with zip lines, a rock wall and a slide mountain. You can even stay after dark if you dare and explore what Honeysuckle deems as "Scream Creek." But most importantly is how Honeysuckle has designed to sing the shucky praises of one special country music artist with their Country Music Corn Maze (sponsored by CMT and Mix 92.9). This year's special sheared recipient is legendary songwriter Dean Dillon (inducted into the Country Music Hall of Fame in 2002). Dillon has seen his songs top the charts for decades and now passersby's can see his name from atop the clouds in the sky!
Lucky Ladd's was named Middle Tennessee's #1 Corn Maze in 2017 and continues to keep trying their hands at new designs annually. In addition to special games within the long and winding maze, there is a petting zoo, a pumpkin patch and pony rides too.
9) Legends of The Grand Ole Opry
Feel like a king and/or queen (of country music) for the day/night on October 31 at The Nashville Palace. Receive the royal treatment as the venue invites you to dress as your favorite past or current Opry legend for a chance to win prizes (including tickets to see the legendary Gene Watson on their stage on November 12). Try taking a cue from Crystal Gayle and make your brown eyes blue, try some rose-colored glasses on for size to channel your inner John Conlee, buy a boat to be like Chris Janson, show off your shins like Opry (ir)regular Mike Snider. Plus, whether you want to or not, you'll probably be like Chris Young and find yourself losing sleep in the process.
This event will feature live music from Pam Miller and the Cumberland Bend Band and maybe a surprise guest or two. Plus, this grown-up dress-up party is in the Palace's front room with no cover needed to get in on the action. Get more details on the upcoming event HERE!
Photo: Legends of The Grand Ole Opry, Facebook Page
You May Also Like...
Gallery | November 02, 2017

Article | October 22, 2018

As Halloween is quickly approaching, it's that time a year again to get your spooky movie-marathon on... VIEW ALL