Brandi Carlile & Sam Smith Team Up For Reimagined 'Party Of One'
ARTICLE
|
October 18, 2018
Originally part of her 'By The Way, I Forgive You' LP, the two decided to remake this song as a charity single!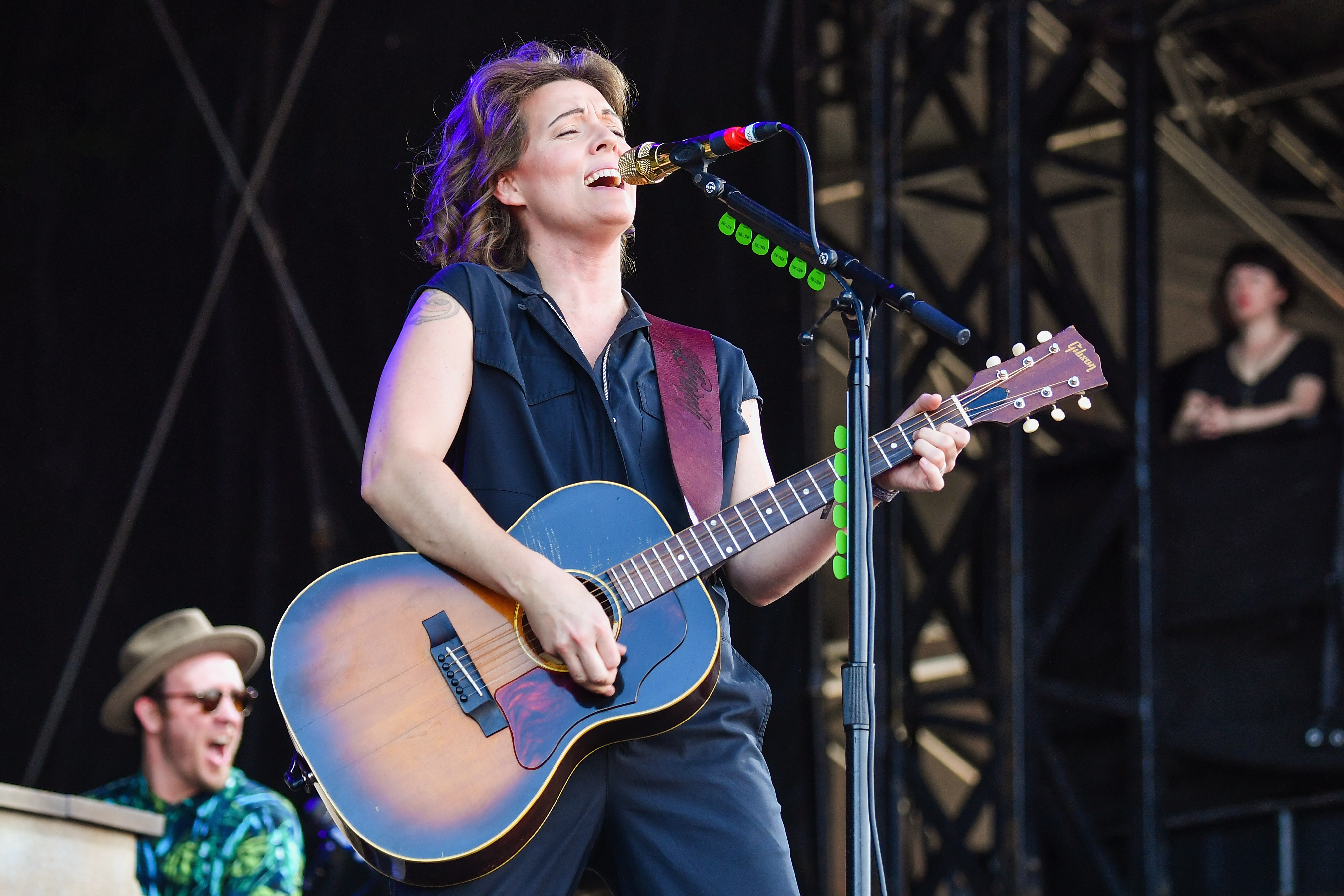 Get ready for your mascara to run! Brandi Carlile and Sam Smith are teaming up for a gut-wrenching piano ballad of "Party Of One." Originally part of her By The Way, I Forgive You LP, the two decided to remake this song as a charity single. As part of her campaign to raise $1 million to help children impacted by war, a large portion of the proceeds will be donated to the Children in Conflict charity via Carlile's Looking Out Foundation. How sweet is that?! Not only do we get to hear both their beautiful voices, but we get to do that while helping out for a good cause!
"This is a song about deep and enduring compassion, It's about trying to navigate domesticity, love and particularly marriage whilst being willed to fail by those that would revoke that right if they could." Brandi Explains. Produced by Dave Cobb at Capitol Studios in Los Angeles, the single features the two singers alternating verses, harmonizing during the chorus while powerfully singing the lyrics backed a new orchestral introduction.
Becoming friends initially through their individual work with Looking Out Foundation, it only seems fitting that Carlile asked her buddy Smith to work on this project with her!
Take a look at the official video below:
You May Also Like...
Article | October 17, 2018

The seventh-annual Rock The Ocean's Tortuga Music Festival announced more of the event's exciting... VIEW ALL

Article | October 17, 2018

After recently concluding a 3 year touring stint, Garth Brooks has announced plans for a multi-year... VIEW ALL