Faith Hill Joins New Reality Competition 'The World's Best'
ARTICLE
|
October 09, 2018
CBS is creating a new alternative talent completion, 'The World's Best,' and has tapped Faith Hill and three other superstar celebs!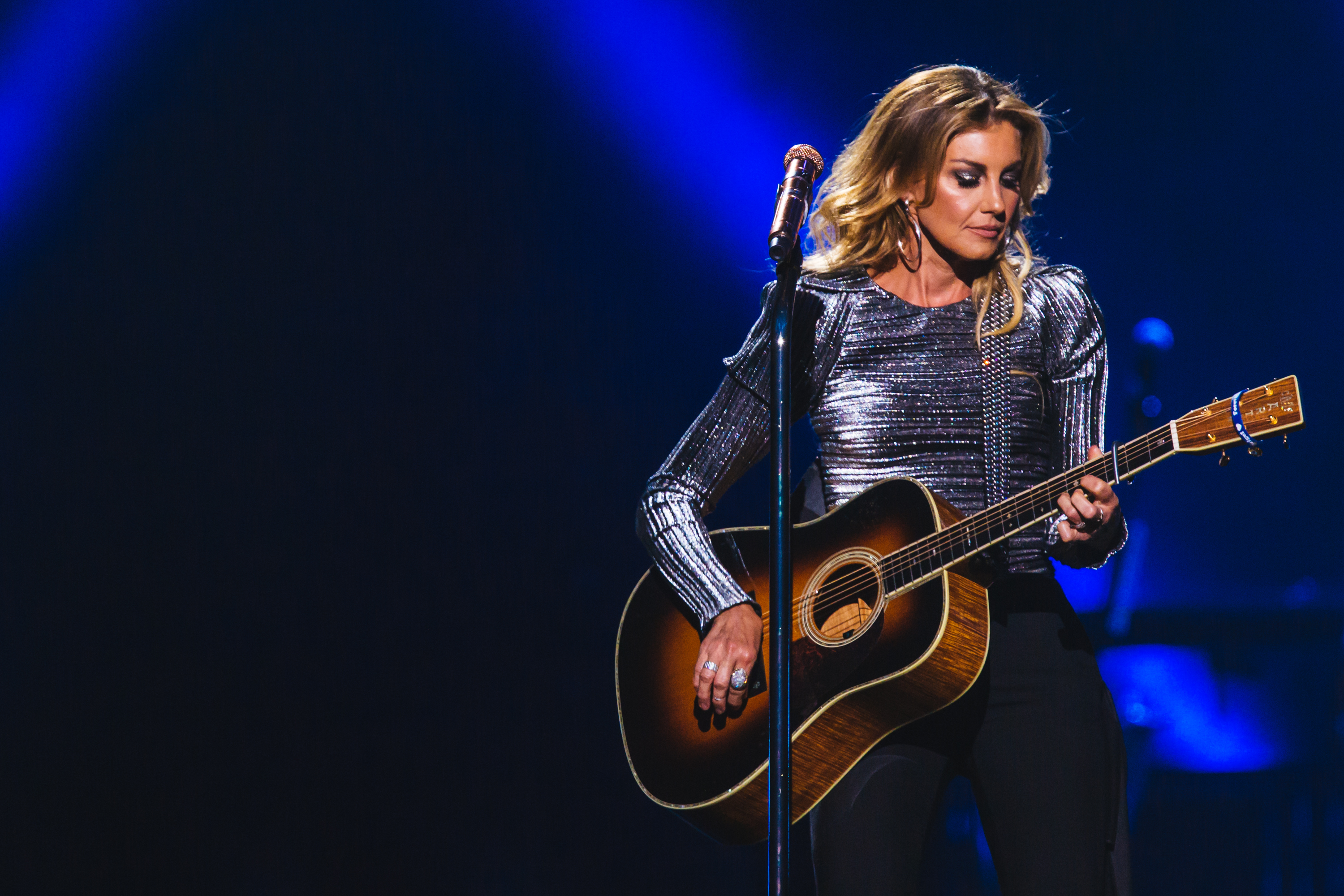 Faith Hill is adding reality competition judge to her extensive resume!
CBS is creating a new alternative talent completion, The World's Best, and has tapped Faith Hill, Drew Barrymore and Emmy favorite RuPaul Charles to act as the show's judges. James Corden has also signed on to the project as host, which will air over 10 episodes in 2019.
"It's only fitting that The World's Best perform in front of the world's best," said Sharon Vuong, CBS senior vp alternative programming. "James, Drew, Faith and RuPaul are all amazing talents who have excelled in their respective fields on a global scale. We can't wait for them to bring their distinct voices to a show that's unlike any other."
The show takes after NBC's current reality smash hit, America's Got Talent, comes from genre veterans Mike Darnell (Warner Horizon Unscripted & Alternative Television) and Mark Burnett (MGM Television). The series will see people competing in multiple fields to impress the judges and a panel of 50 experts from around the world in order to advance through the competition. This is definitely a show you have to see to believe!
With multiple projects under each of the respective talents' belts, it's no wonder Corden, Hill, Barrymore and RuPaul were slated for this new show! Corden has his Carpool Karaoke series on Apple, and Charles is the face of VH1's Emmy-winning juggernaut RuPaul's Drag Race. (He's won best host for the last three years running.) Barrymore produced a dating competition for NBC a few years back, and Hill produces the talk show Pickler & Ben.
You May Also Like...
Gallery | July 16, 2018

Article | October 04, 2018

While it's safe to say, in their 22 blissful years of marriage, Faith Hill and Tim McGraw have had... VIEW ALL