Rascal Flatts Drop New Single 'Back To Life'
ARTICLE
|
September 28, 2018
Their latest single is a testament to the women in the groups' live!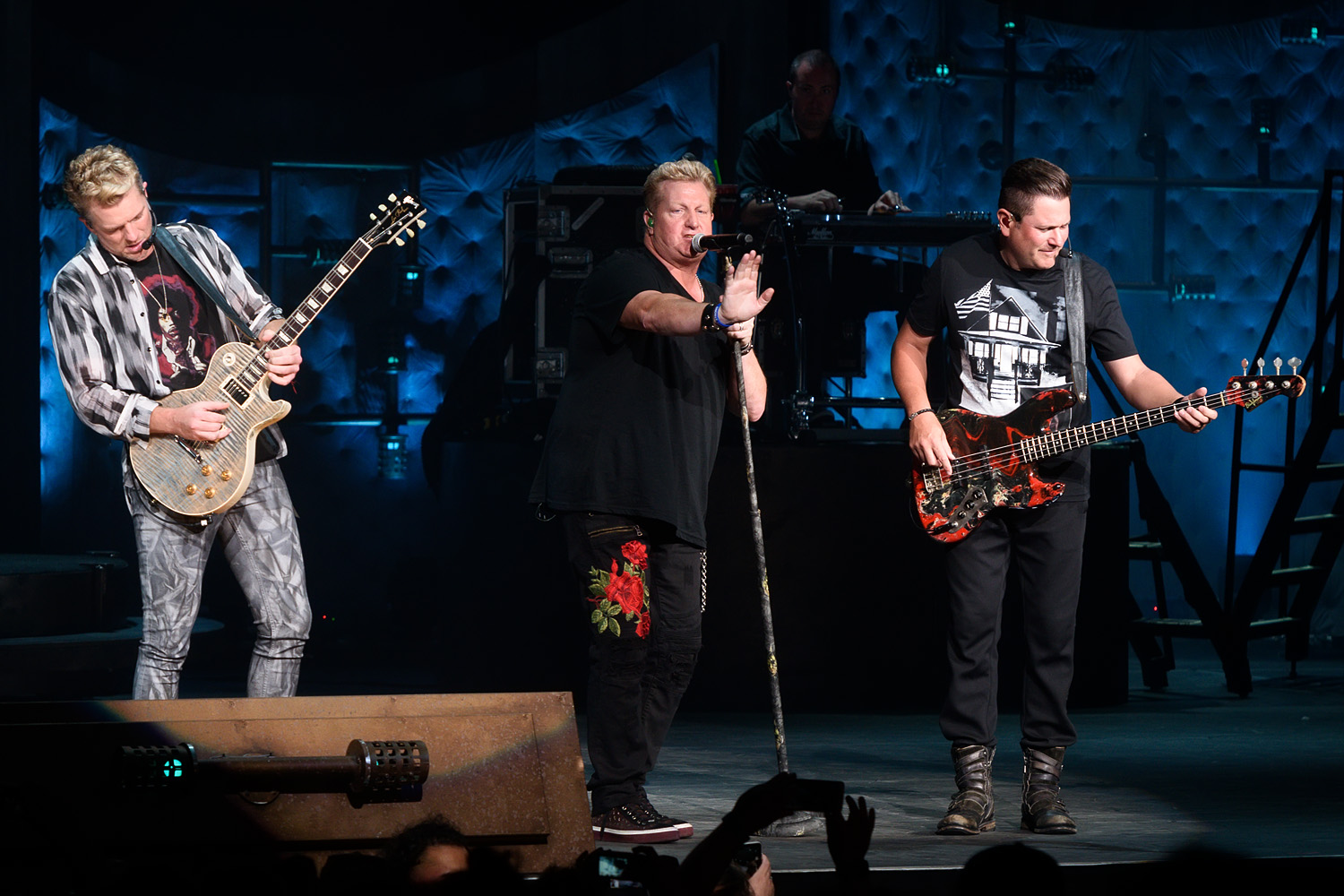 Superstar trio Rascal Flatts just released a powerhouse new single, "Back To Life," available at country radio today, September 28. Written by Cary Barlowe, Niko Moon, Shay Mooney and Fred Wilhelm and produced by Rascal Flatts, the song showcases the trio's signature harmonies and infectious melodies that drew the guys in Immediately.
"The first moment we heard this song, we knew it was meant for us," said Gary LeVox in a statement. "There are so many little things that add up to making someone so uniquely special to you, and this song captures that love and conveys all the good feelings that come along with it. We're at an exciting point in our careers, and we're fortunate to be able to just focus on making and releasing music that speaks to us and hopefully resonates with the fans."
The lyrics also resonated with LeVox and bandmates Jay DeMarcus and Joe Don Rooney, all happily married. LeVox says, "That's how we look at our wives, as just being the anchors, and our moms. They're the ones that keep us from going under half the time." DeMarcus also adds, "It's a pretty empowering song for women to let them know how much power they really have when it comes to being a support system for their husbands, and how much life they can bring to us whenever we're going through dark times."
Artists: Rascal Flatts. Photo: Rick Diamond/ACM2016, Getty Images
Rascal Flatts recently wrapped their stacked and highly praised headlining Back To Us Tour and will play select dates this fall. For more information visit rascalflatts.com.
You May Also Like...
Video | July 18, 2018

Gallery | August 13, 2018