Justin Moore Donates To Victims & Survivors Of Gun Violence In Schools
ARTICLE
|
September 25, 2018
Justin Moore helps to mourn the lives of the people lost to gun violence in schools.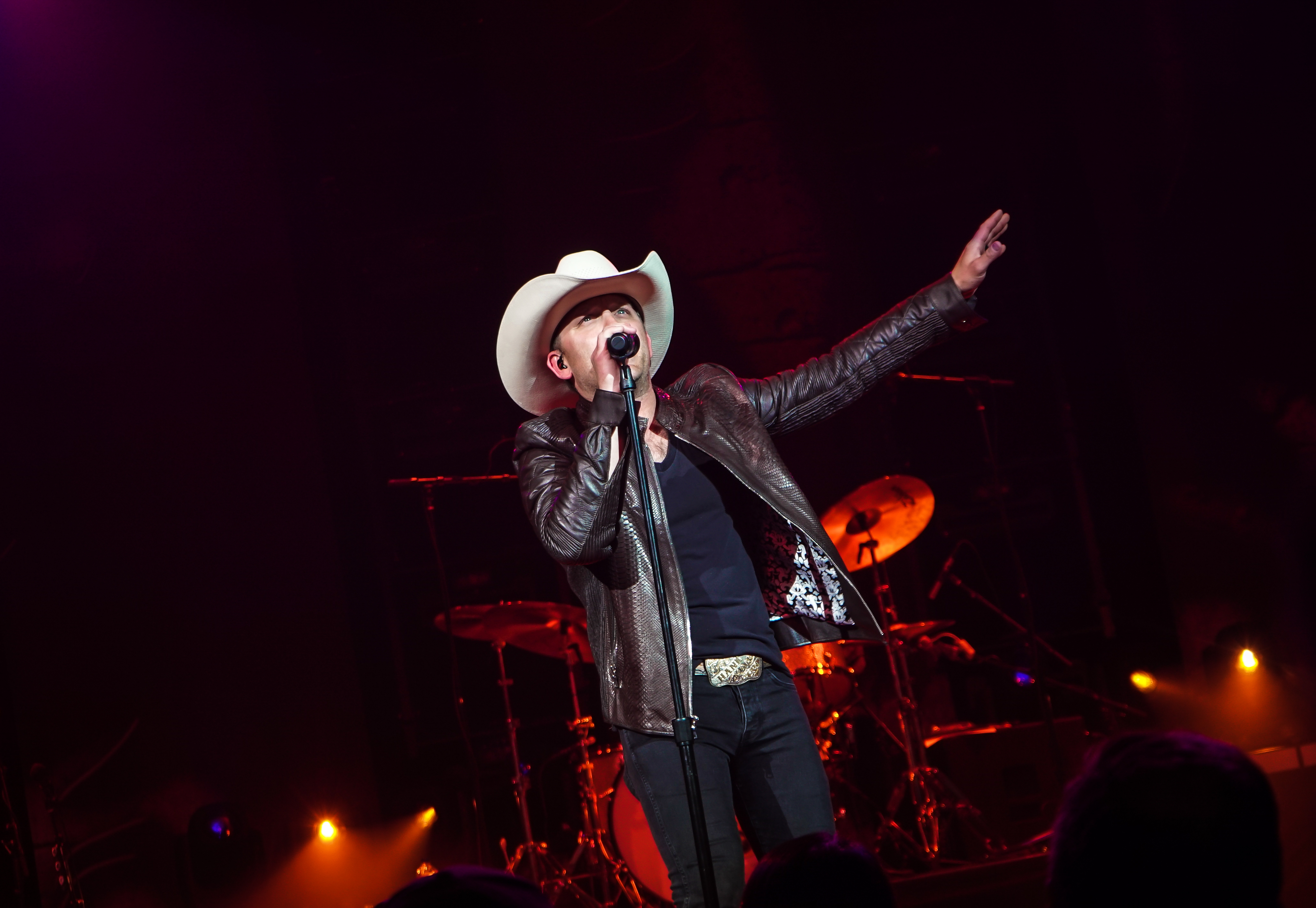 Recently, Justin Moore performed at a benefit concert for Marjory Stoneman Douglas High School's MSD Fund, a charity honoring the heroes, victims and survivors of gun violence in schools. The inaugural event was held in Parkland, Florida, where Moore served as the evening's headliner.
According to a statement by the Palm Beach Post, the intended purpose of the event was "to acknowledge and celebrate the lives of the young that were ended too soon, the heroes who saved lives, and the champions who press on, fighting to end the gun violence that tears through our country all too often." Earlier this year, a gunman opened fire at Marjory Stoneman Douglas High School killing 17 students and staff members. Ahead of the concert, Moore invited several families affected by the tragic shooting and donated $30,000 to the MSD Fund on behalf of his family and crew.
"I'm of the belief that when God allows you to have a platform like I have, you're supposed to use it for good," Moore said. "I'm a father of four. I send each and every one of them to school every day and drop them off. Usually it's late, but I drop them off each and every day. My first prayer is that they'll come home safe that afternoon. I can't even fathom what these families up here — and maybe some of you guys — have had to deal with and the difficulty this has caused. So sorry for that."
The country star continued, "I'm not going to pretend to know what that feels like. Just know that from me and my camp that we'll be praying for your continued healing, and we hope and pray that one day, at some point, you'll see your loved ones again."
According to the event's organizer, the money will be used to make improvements to the school, including the construction of an art memorial honoring the students who lost their lives.
You May Also Like...
Video | September 14, 2017

Gallery | May 03, 2018