Celebrate A Decade Of Luke Bryan's Farm Tour
ARTICLE
|
September 24, 2018
With 10 years worth of shows and important fundraising brought to farming communities around the country, we're celebrating Bryan's annual tour!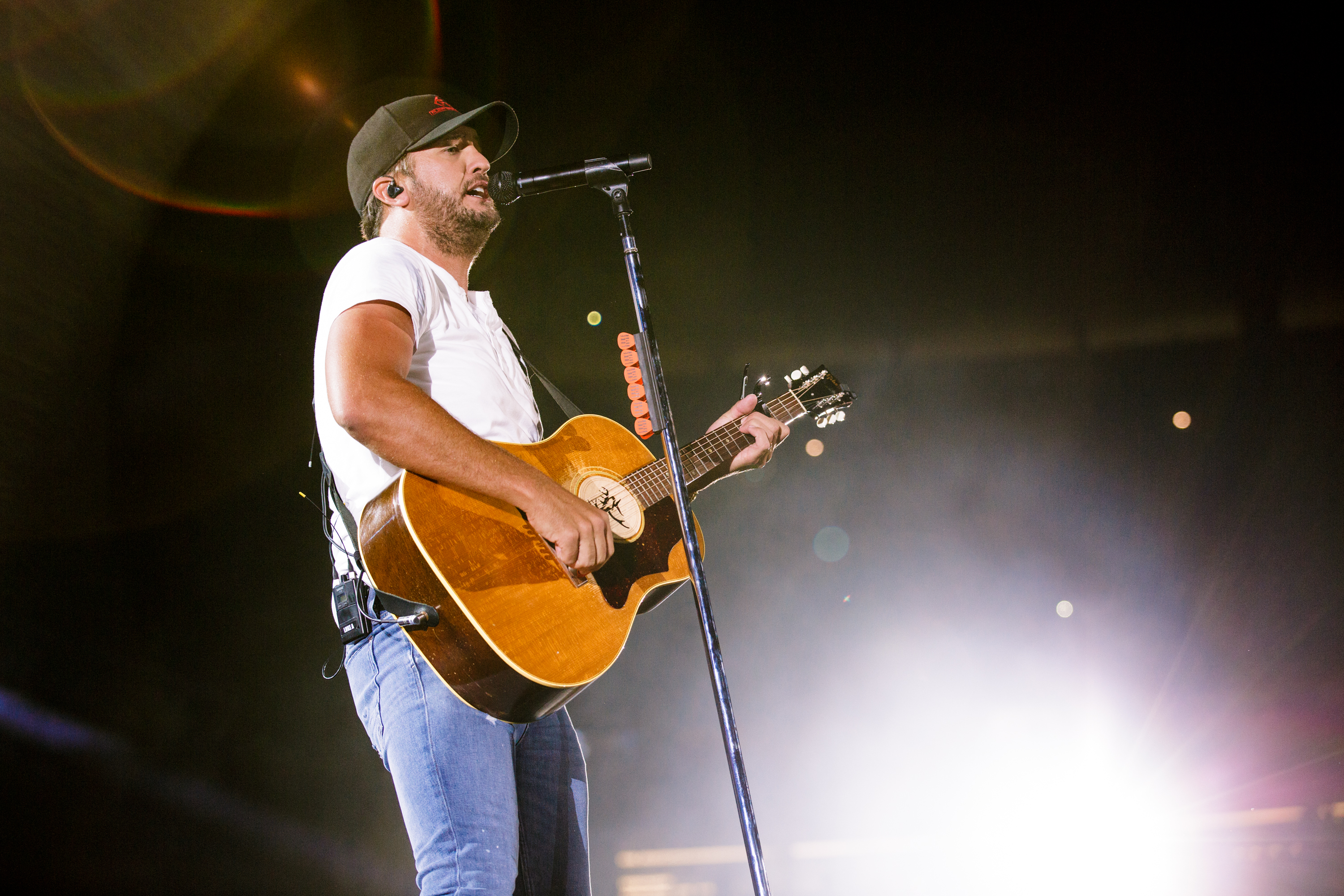 Fall is right around the corner and that means only one thing for all you Luke Bryan fans out there. It's time for the country sensation's annual Farm Tour! With now a decade's worth of shows and important fundraising brought to farming communities around the country, we're celebrating Bryan's annual tour and all those he's been able to help over the years.
While the music community recognizes Bryan as a major star, fans might not be aware that he came from very humble beginnings. The singer-songwriter grew up in Leesburg, Georgia, a small town where his father sold peanuts and fertilizer for a living. Though Bryan is a household name today, the singer has continued to honor his family's linage and agricultural roots with his annual Farm Tour.
"I can't believe we've been doing this 10 years!" said Bryan. "Our goal was to bring big-city production concerts into these small towns across the U.S. giving those communities the opportunity to attend shows that would never come their way."
The trek has brought over 100,000 fans to venues around the country each year since its inception in 2009. Bryan's Farm Tour aims to celebrate the American farmer and donates a portion of its funds to college scholarships for students from farming families who are attending the local college or university near the tour stops. To date, more than 50 scholarships have been granted.
Aside from entertaining and creating scholarship opportunities for students, Bryan and the tour's sponsor Bayer, are also doing so much as humanitarians and proponents for agriculture. When the hashtag #HeresToTheFarmer is used on social media, Bayer donates a meal to someone in need, (a name which was inspired by one of Bryan's songs.) In years past, Bayer, in partnership with Feeding America, has donated nearly 2 million meals and $140,000 went to area food banks and local farmers in each of the tour cities. According to Ray Kerins, Bayer's Senior Vice President of Corporate Affairs, they couldn't be prouder to be associated with Bryan and his Farm Tour. "I've been very proud of our partnership with Luke," Kerins said. "Over the years, our association has grown, and the programs associated with the Farm Tour have grown."
In addition to the Feeding America partnership, at every stop on the tour Bayer is donating $2,000 to a local food bank. With help from Bryan's Farm Tour, Bayer is able to create awareness on behalf of those going hungry in America as well as bring money and donations to those in need. "Here you have a great tour that folks are paying attention to, and here's an opportunity to raise awareness about the fact that, even in America, people are hungry," Kerins said. Each year and at each tour stop, Bryan also invites a local farmer onto the stage to honor their dedication to agriculture and present them with $5,000 in credit toward Bayer Crop Science products. "The idea of celebrating a farmer onstage, that goes to the heart of what the Farm Tour stands for," Kerins said. "This is another instance where Luke and his view on life is natural and it's real."
Artist: Luke Bryan. Photo: www.multivu.com
The incredible concert series has featured performances by Bryan as well as other standout artists such as Chris Janson, Cole Swindell and DJ Rock. The country star is set to hit the road for 6 shows on his annual trek, which kicks off on September 27 and will be traveling across the midwest and the south, concluding in the artist's home state of Georgia.
Get your tickets soon because not only is this years lineup packed with incredible artists, but the proceeds will be donated to hardworking college bound students in the local communities. Chase Rice, Jon Langston and the Peach Pickers will be joining the tour and are set to blow us all away. See your favorite artists and give back all at the same time!
Check out the full list of tour stops below:
9/27 – Irwin, OH @ Ayars Family Farm
9/28 – Pesotum, IL @ Atkins Farm
9/29 – Boone, IA @ Ziel Farm
10/4 – Archer, FL @ Whitehurst Cattle Company
10/5 – North Augusta, SC @ Misty Morning Farms
10/6 – Ringgold, GA @ Doug Yates Farms
For more information on Farm Tour, head to the official website HERE!
You May Also Like...
Gallery | July 30, 2018

Article | July 30, 2018

Luke Bryan made history over the weekend by becoming the first country singer to headline... VIEW ALL