Jimmie Allen Takes a Trip to 'Mercury Lane'
ARTICLE
|
September 24, 2018
Jimmie Allen, one of our favorite new artists, has announced his debut album,'Mercury Lane'!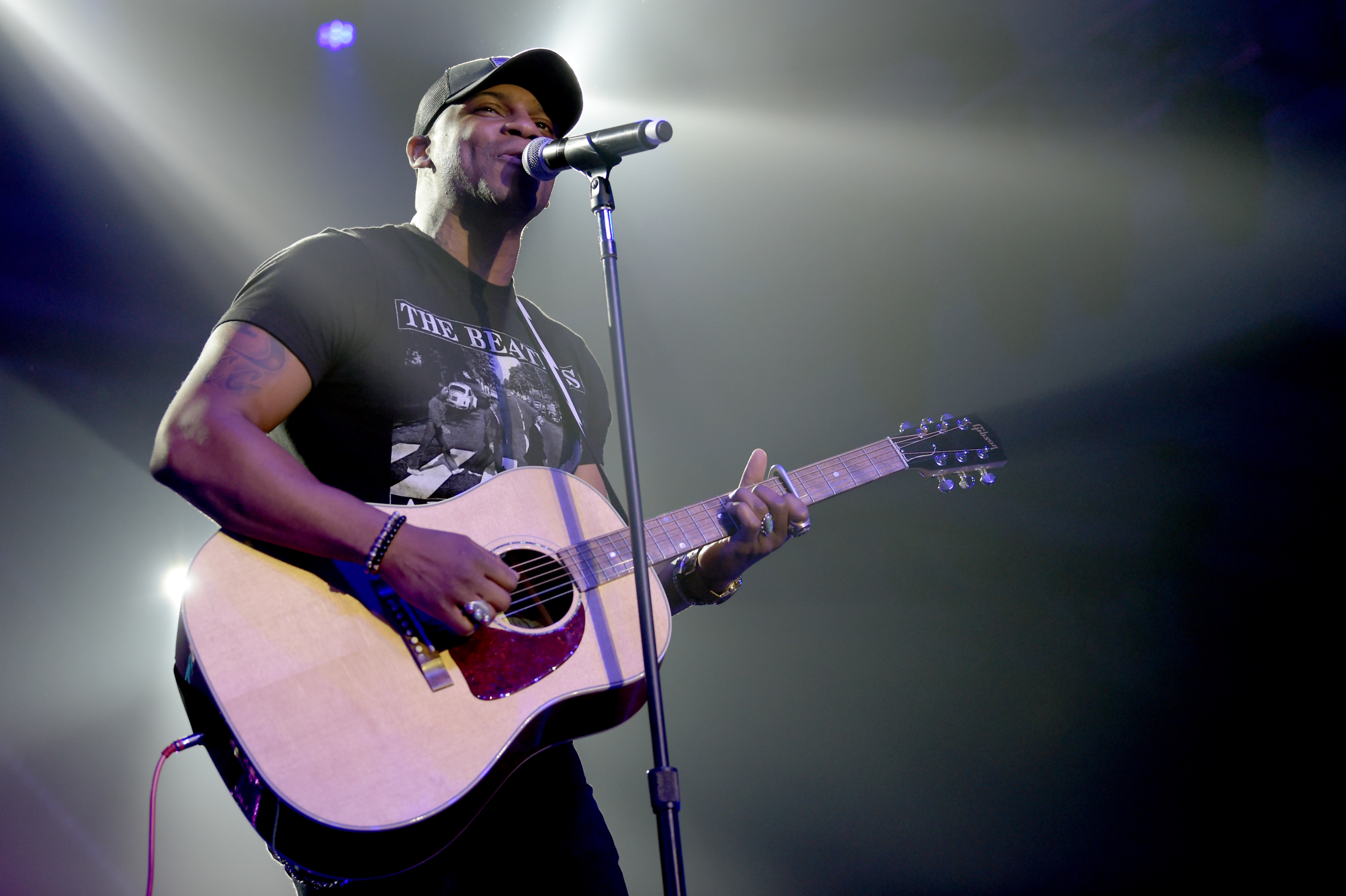 Jimmie Allen, one of our favorite new artists, has announced his debut album, Mercury Lane. The "Best Shot" singer's fifteen-track LP will be out on October 12.
Allen had a hand in writing over half of the album. A-list songwriters like Shane McAnally, Natalie Hemby, Brandon Lay, and more all penned tracks on the project as well.
The album is named after the street where he grew up. He explains, "Mercury Lane is where my journey began. All of the fundamental life lessons that shaped my values and make me who I am today, I was taught on that street—its where I learned about love, family, life, how to believe in myself, the concept of never giving up, following your dreams and being a good person. This album touches on all of those ideals and truly feels like I'm sharing a piece of my heart with the world. I've been working toward this moment for so long; I can't wait to share it with everyone."
Allen is about to head across the pond with Chase Rice for his Lambs and Lions UK Tour, before supporting Scotty McCreery and Kane Brown on their headlining tours stateside.
Pre-order Mercury Lane everywhere HERE and you'll receive six tracks instantly ("Best Shot," "Underdogs," "21," "Warrior," "Back of Your Mind," & "Make Me Want To"). We can't wait to hear the whole album on October 12.
Mercury Lane Track Listing:
American Heartbreaker (Jimmie Allen, Lance Miller, Chris Stevens, Ash Bowers)
Make Me Want To (Allen, Paul Sikes, Jennifer Denmark)
Deserve to Be (Allen, Danielle Blakey, Tripp Howell)
How to Be Single (Natalie Hemby, Shane McAnally, Jimmy Robbins)
Wait for It (Bowers, Thom McHugh, Steve Williams)
High Life (Lance Miller, Brett Warren, Brad Warren, Chris Stevens)
21 (Brandon Hood, Josh Jenkins, Bowers)
Underdogs (Bowers, Brandon Lay, Jonathan Singleton)
Like You Do (Allen, JP Williams, Josh London, Jason Mizell)
Back of Your Mind (Allen, Matthew McVaney, Devin Tolentino)
Boy Gets a Truck (Bowers, Aaron Scherz)
County Lines (Brett Tyler, Ben Burgess, Matt Dragstrem)
Best Shot (Allen, London, JP Williams)
Warrior (Allen, Casey Beathard, Bowers)
All Tractors Ain't Green (Allen, Hood, Tim Nichols)
You May Also Like...
Article | August 28, 2015

Following the success of the collaborative album "Django and Jimmie," Willie Nelson and Merle Haggard... VIEW ALL

Article | February 14, 2018

There is a new acoustic country crooner in town. Jimmie Allen is quickly making a name for himself... VIEW ALL