Jennifer Nettles To Star In New Biopic 'Harriot'
ARTICLE
|
September 18, 2018
The country star is set to star in the upcoming biopic about the incredible life of Harriet Tubman, titled 'Harriet.'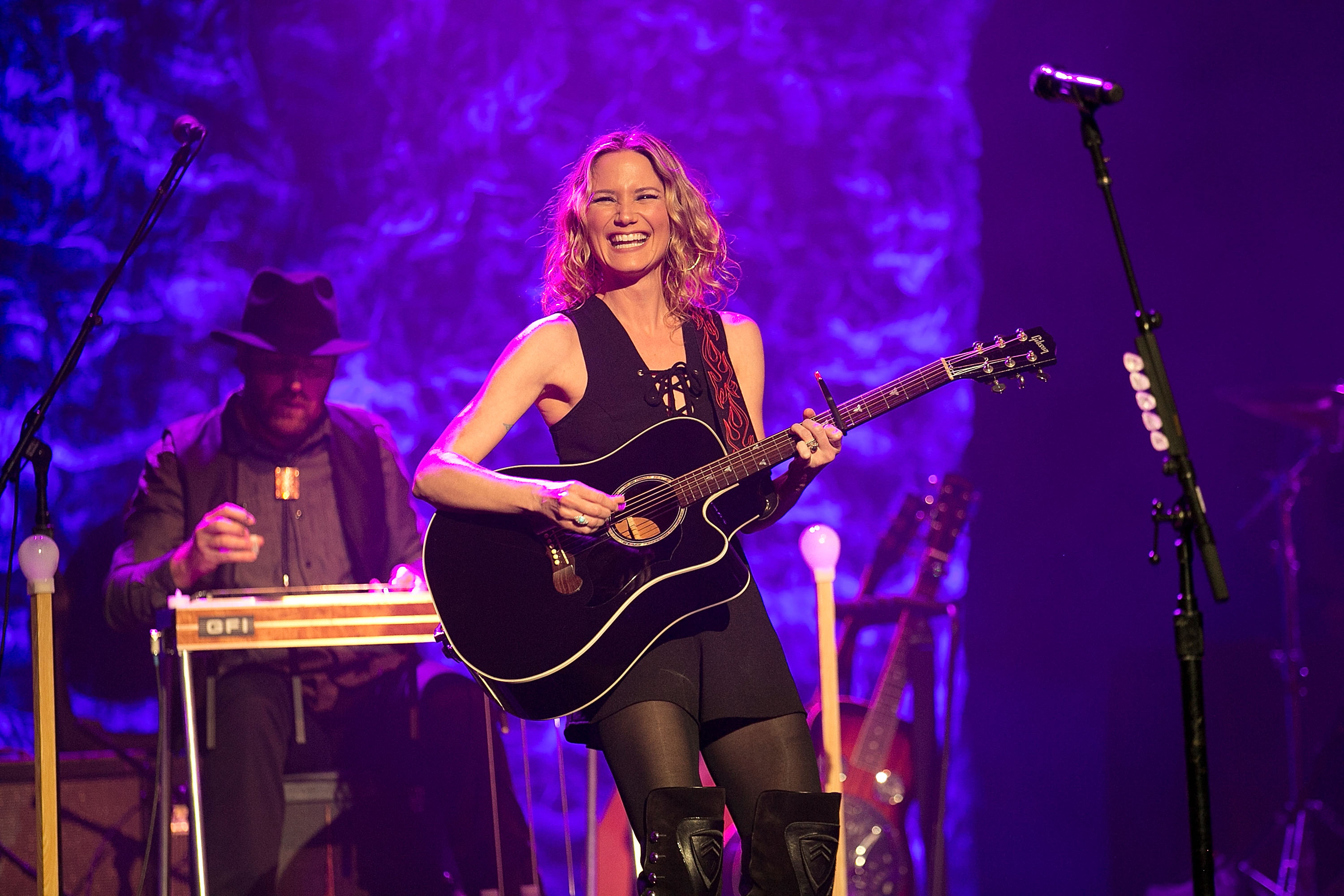 Jennifer Nettles is set to star in the upcoming biopic about the incredible life of Harriet Tubman, titled Harriet.
Production has been reported to start next month in Virginia and follows Tubman's escape from slavery and subsequent missions to free dozens of slaves through the Underground Railroad in the face of growing pre-Civil War adversity. Focus Features and Universal Pictures International will distribute the film worldwide and will star Tony, Emmy and Grammy Award-winner Cynthia Erivo as Harriet while Leslie Odom Jr., Joe Alwyn and Clarke Peters will also star in the film.
Artist: Jennifer Nettles. Photo: Kyle D. Reinford, MegaCountry
"This is the story of a seemingly powerless woman who accomplished the extraordinary to save her loved ones, and in the process became a leader of and inspiration for her people," said producers Debra Martin Chase and Daniela Taplin Lundberg, in a joint statement. "While Harriet Tubman is a household name, most people don't know the breadth of her story – not only was she a conductor on the Underground Railroad, but she was a spy for the Union army and remains one of the few women to have led an armed expedition in US history."
"Tubman's courageous life and the scope of her bravery is truly made to be told on the big screen. The countless lives she saved, during a time of such hatred and danger to herself, can be described only as heroic," commented Focus chairman Peter Kujawski. "We're thrilled to be working with this incredibly talented group of filmmakers led by Kasi, Debra, Daniela, and Greg and this multi-talented group of actors in bringing Tubman's life to film."
While no date has been announced for the upcoming film's release, we can't wait to learn more and see this beautiful film!
You May Also Like...
Gallery | December 15, 2016