Dolly Parton Collaborates With Pop Star Sia, Re-releases 'Here I Am'
ARTICLE
|
September 17, 2018
The country icon's collaboration will be featured on the original soundtrack for the upcoming Netflix film, 'Dumplin',' starring Jennifer Aniston.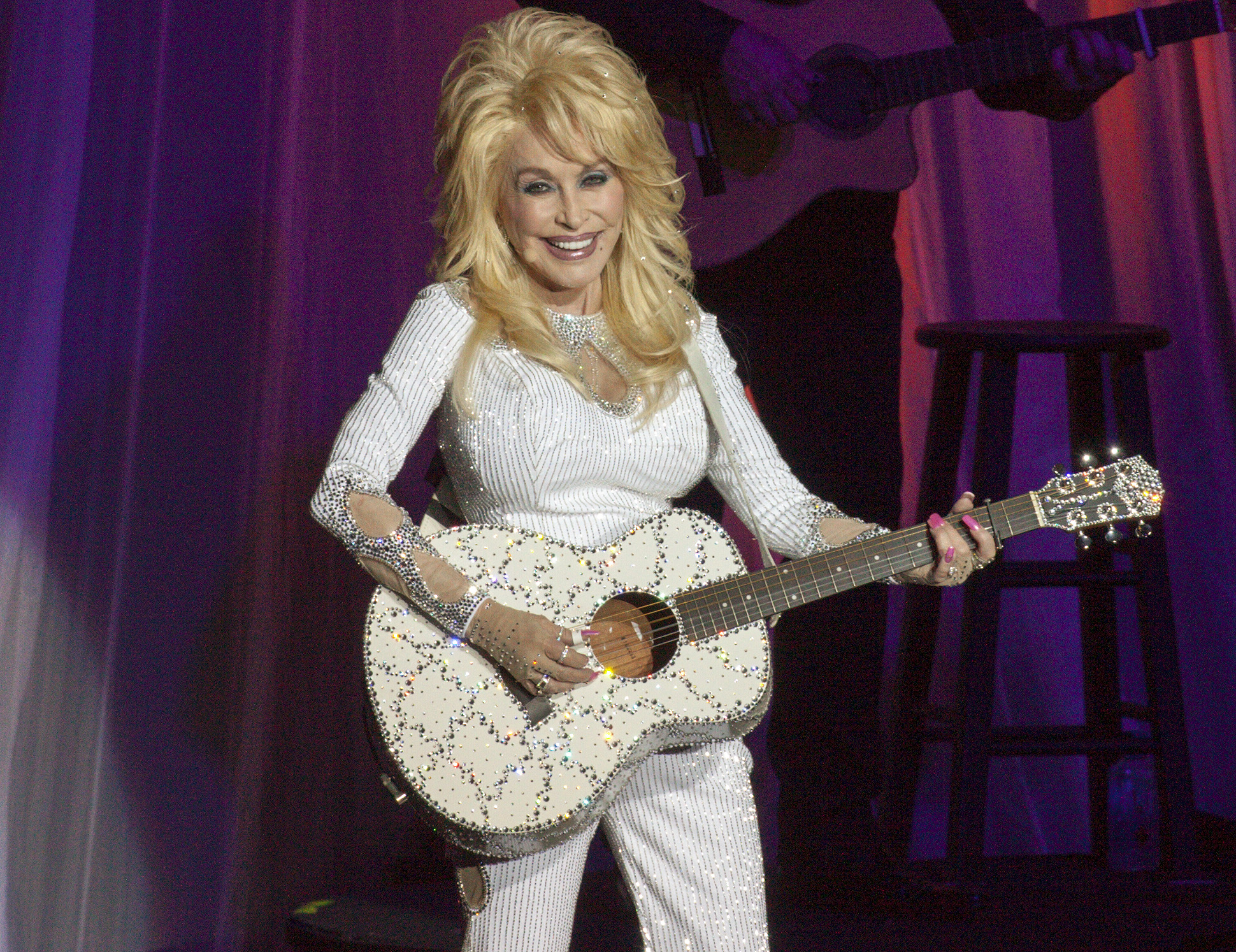 Dolly Parton has worked with a number of artists throughout her impressive career, but her latest paring with pop sensation Sia is likely one of her best.
Parton and Sia recreated the country icon's hit "Here I Am," from her 1971 Coat of Many Colors album, which will be featured on the original soundtrack for the upcoming Netflix film, Dumplin', starring Jennifer Aniston. According to Rolling Stone, Parton is the executive producer of the film's album, and she's contributing six all-new compositions for it, along with several more newly-recorded collaborations of some of her classic songs. The country star also collaborated with Miranda Lambert, Mavis Staples, Elle King, Alison Krauss, Miley Cyrus, Rhonda Vincent and the film's stars, Jennifer Aniston and Danielle Macdonald, on the soundtrack.
"Well this is an important moment and I'm so proud to be able to share it with you all," Parton said in an Instagram post announcing the song's release. "I re-recorded "Here I Am" with the incredibly talented Sia, and I sure do hope you love it." Listen to the re-imagined version of Parton's classic hit with Sia below:
The film Dumplin' is based on Julie Murphy's book about a plus-size teenage daughter (Macdonald) of a former beauty queen (Aniston) who is inspired by Parton's music. Directed by Anne Fletcher, is expected to release Dumplin' later this year on Netflix. Fans can find Dumplin's Original Motion Picture Soundtrack on November 30 via Dolly Records/RCA Nashville.

In other Dolly Parton news, the singer is taking her "9 to 5" hit to London's West End to be made into a British musical, adapted from the classic film. The play, featuring original music written by Parton, stars British personalities Louise Redknapp, Natalie McQueen, Amber Davies and Brian Conley as Franklin Hart.
Check out Parton's official announcement via Instagram below:
You May Also Like...
Gallery | April 04, 2016

Gallery | October 05, 2018

Gallery | August 08, 2016