Brett Young Releases New Single, 'Here Tonight'
ARTICLE
|
September 14, 2018
Listen to Young's new upbeat anthem from his upcoming album, 'Ticket To L.A.'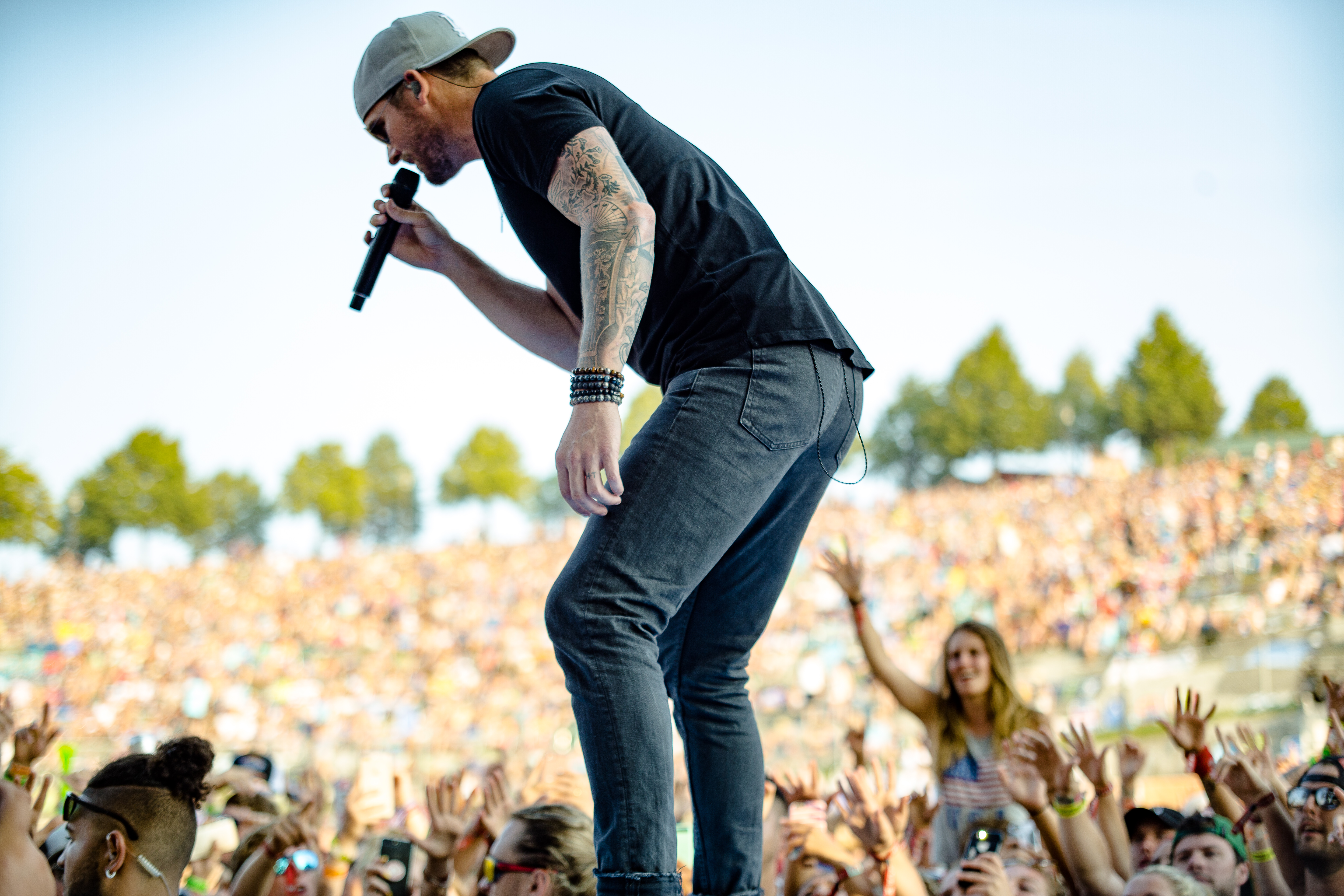 After recently announcing his sophomore album Ticket To L.A., Brett Young wasted no timed dropping the album's leading single, "Here Tonight." Featuring a new rush of romantic energy to match his irresistible country soul, the anthem is all about living in the moment.
"'Here Tonight' is about those moments, if you're lucky enough to have them in your life, that are so good that you wish they could last forever," Young says in a statement. Penned by Young, alongside Ben Caver, Justin Ebach and Lady Antebellum's Charles Kelley, "Here Tonight" follows a four pack of the singer's No. 1 hits, "Sleep Without You," "In Case You Didn't Know," "Like I Loved You" and  "Mercy." According to the country singer, he really wanted to explore his range with "Here Tonight" and create something comparatively upbeat to his other music. "It's very light – intentionally – and sonically it's very upbeat," Young explains. "That doesn't exist as much on the first album, so I wanted to showcase a bit more versatility this time around. I think it's the perfect way to cap off the summer."
Reuniting with producer Dann Huff and featuring 13 brand new tracks, 10 of which Young co-wrote, Ticket To L.A. is a heavy dose of SoCal charisma mixed  with country soul. Fans can pre-order the album now at BrettYoungMusic.com, where a limited number of destination bundles are available that also include either a California or Tennessee scented travel candle, enamel pin set, hand-numbered poster, plus a signed CD booklet.
You May Also Like...
Gallery | July 24, 2017

Video | March 03, 2017

Article | August 28, 2017

Ever-rising country sensation Brett Young discusses the importance of creating a home on and off... VIEW ALL