MegaPick: Carrie Underwood, 'Cry Pretty'
ARTICLE
|
September 14, 2018
Get our full review of Carrie Underwood's new album and make sure to get your copy if you haven't already!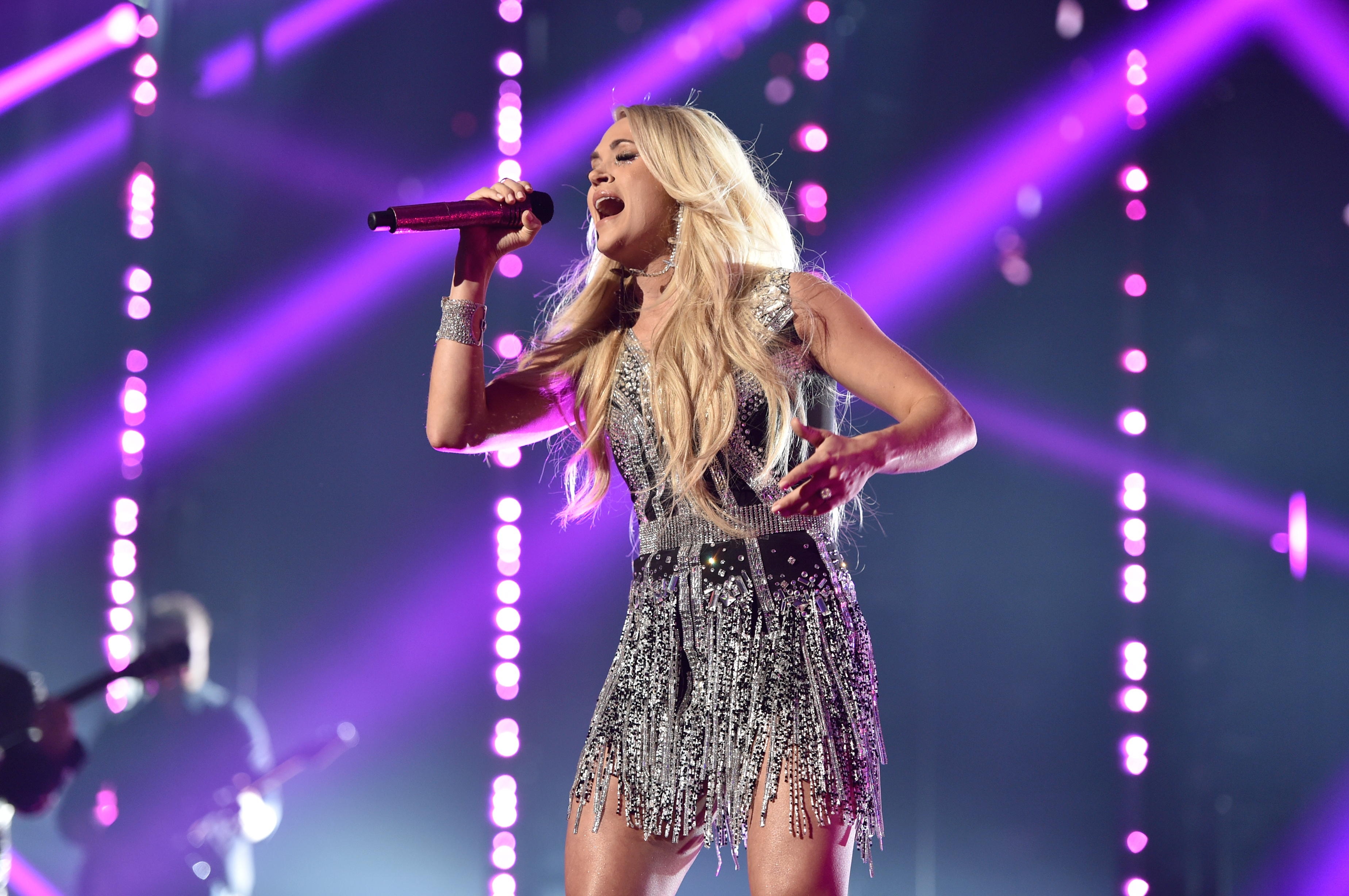 The wait is over - Carrie Underwood's new album is here. The twelve-track LP addresses topics of love, acceptance, the current political atmosphere, and more.
Of course, one of our favorite songs on the album is still "Love Wins." Underwood explained the song, "I do think that we as humans are inherently good and we need to remember that. Because we're different, that doesn't make somebody else bad, it just makes us different. We wanted that song to be hopeful and to maybe make somebody stop and think about that." Read more about "Love Wins" here and watch the music video below:
Another important track on the album is "The Bullet," which addresses gun violence and the impact it has. It's clear that Underwood just hopes for happiness and love, rather than specifically addressing the topic on a political level, "It's a beautiful and powerful song, and I thought for a long time whether or not I was the one to deliver its message. Unfortunately, too many events have happened and not just on a grand scale . . . Any word I say right now is gonna be wrong [laughs]."
Underwood will embark on the album's supporting tour in 2019. View all dates for the Cry Pretty Tour 360 with Maddie & Tae and Runaway June HERE. Listen and purchase Cry Pretty everywhere HERE.
Cry Pretty Track List:
Cry Pretty (Carrie Underwood, Hillary Lindsey, Lori McKenna, Liz Rose)
Ghosts On The Stereo (Lindsey, Tom Douglas, Andrew Dorff)
Low (Underwood, David Garcia, Lindsey)
Backsliding (Underwood, Garcia, Lindsey)
Southbound (Underwood, Garcia, Josh Miller)
That Song That We Used To Make Love To (Lindsey, Jason Evigan)
Drinking Alone (Underwood, Garcia, Brett James)
The Bullet (Marc Beeson, Andy Albert, Allen Shamblin)
Spinning Bottles (Underwood, Garcia, Lindsey)
Love Wins (Underwood, Garcia, James)
End Up With You (Lindsey, Brett McLaughlin, Will Weatherly)
Kingdom (Underwood, Chris DeStefano, Dave Barnes)
Produced by David Garcia and Carrie Underwood.
You May Also Like...
Gallery | November 15, 2018

Gallery | November 03, 2016

Gallery | June 11, 2018