Carrie Underwood Is Heading To Hollywood!
ARTICLE
|
September 11, 2018
Carrie Underwood is receiving her star on the Hollywood Walk of Fame!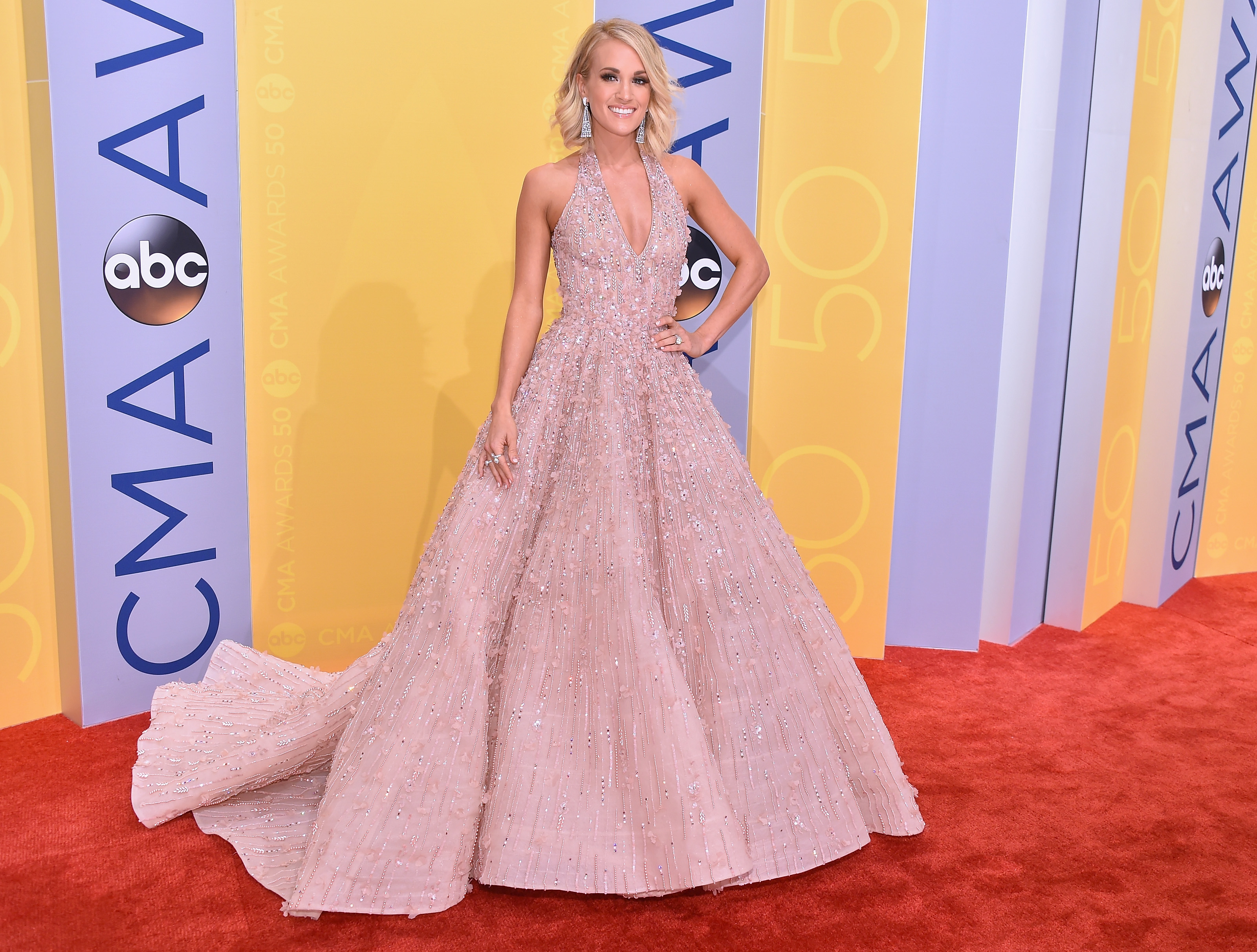 Country sensation Carrie Underwood, who has taken over Nashville and the country music sphere with her power vocals, is now heading to Hollywood to receive her very own star on the Hollywood Walk of Fame!
American Idol judge Simon Cowell will be on hand to give a speech at the ceremony, which will take place at 11:30AM local time on September 20 in front of the famed Capitol Records building. "Fans of Carrie Underwood will be thrilled when they see their favorite performer accept her star on the Hollywood Walk of Fame. People from all over the world have been asking when she will be honored, and we are proud to say, the time is now," Ana Martinez, producer of the Walk of Fame ceremonies said in a statement. "We welcome everyone to Hollywood to cheer her on!"
In addition to Cowell, Underwood's ceremony will also feature a speech from fellow country star Brad Paisley and Leron Gubler, president and CEO of the Hollywood Chamber of Commerce.
The country star is also dropping her highly anticipated new album Cry Pretty and in a recent interview, explains how special this project is to her. "I feel like I've learned so much about myself and myself as an artist," Underwood said. "I feel like this is the most me I've ever had in a project. This is a project that I've had my hands all over the most. It's just something I'm really proud of. I want people to find something that makes them feel something."
In stores this Friday, September 14, the record was co-produced by Underwood  and she co-wrote nine of its 13 songs. This may be her most personal album yet, with each track comprised of lyrics that reflect both her life today and her view of the world around her. 

Underwood is currently pregnant with her second child and announced a massive tour kicking off May, 2019.
You May Also Like...
Gallery | March 14, 2016

Gallery | November 06, 2014

Gallery | June 08, 2017