MegaPick: Lucie Silvas, 'E.G.O.'
ARTICLE
|
August 24, 2018
The twelve-track album covers every aspect of love, through beautiful lyrics and Silvas' signature vocals.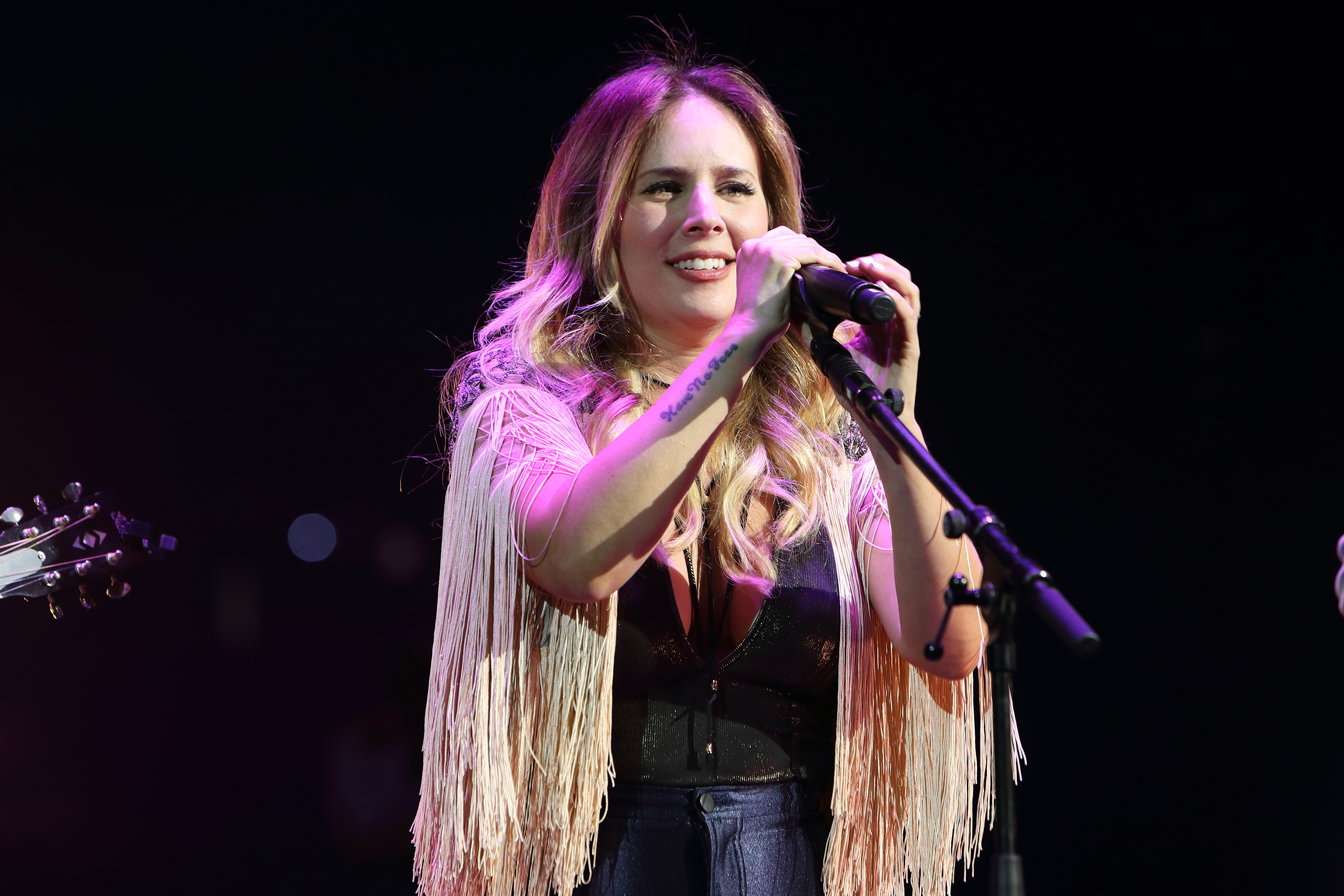 Lucie Silvas' new album, E.G.O., is here and we absolutely cannot get enough. The twelve-track album covers every aspect of love, through beautiful lyrics and Silvas' signature vocals.
The album kicks off with the lead-single, "Kite," which chronicles simultaneously having freedom and being in a relationship. Silvas wanted to capture that feeling within the music video, she tells PEOPLE, "As a song, it felt liberating, fun and exciting to write, and I wanted the video to reflect that… The man creates a woman who is going to be everything he needs her to be — to idolize him and also bend to his will and obey every move — and ultimately she becomes stronger than him and breaks away."
Silvas continues, "He doesn't realize that he can't keep her spirit contained. On a larger scale, 'Kite' as a song talks about that very thing — being independent — and the partner you're with is gonna find themselves in an impossible position if they want someone they have to control." Watch the music video for yourself below.
"Kite" sets the tone for the album and how she approached the creation, "Conceptually, I wanted the video to reflect that the strings were off for this album. No one was controlling it behind the scenes, nothing was holding us back from saying everything we wanted to say the way we wanted to say it, and nothing was stopping us from having it sound the way we wanted it to, even if it didn't fit into one genre."
While it's difficult to pick from such a diverse, yet beautifully cohesive, collection, our favorites on the LP have to be "Just For The Record" and "E.G.O."
Silvas describes the title-track, "I guess [the song] is an observation about how the world works, and how I think I've worked sometimes, because I'll say I don't want something and then, all of the sudden, I'm looking for attention in some way. I think I'm just as guilty of that as the next person. Especially in the age of social media, we feel like, unless we're being seen, we're not visible, and I think that's very dangerous and scary… Don't love what you do because somebody else says you're great. There's an amazing quote – somebody said to treat fame and success like the impostors that they are. And I think that's what fame is – an impostor to creativity"
Be sure to listen to E.G.O. for yourself everywhere HERE. You can find See the track list below.
E.G.O. Track-List:
Kite
Girls From California
Smoking Your Weed
I Want You All to Myself
Black Jeans
First Rate Heartbreak
Everything Looks Beautiful
People Can Change
My Old Habits
Just For The Record
E.G.O.
Change My Mind
You May Also Like...
Article | October 28, 2016

Country singer Lucie Silvas graced the Next From Nashville stage at Route 91 Harvest... VIEW ALL

Gallery | June 28, 2017