Loretta Lynn Shares New Release Date For 'Wouldn't It Be Great'
ARTICLE
|
August 22, 2018
After taking some time to recover from a recent health scare, Loretta Lynn is ready to release her latest album!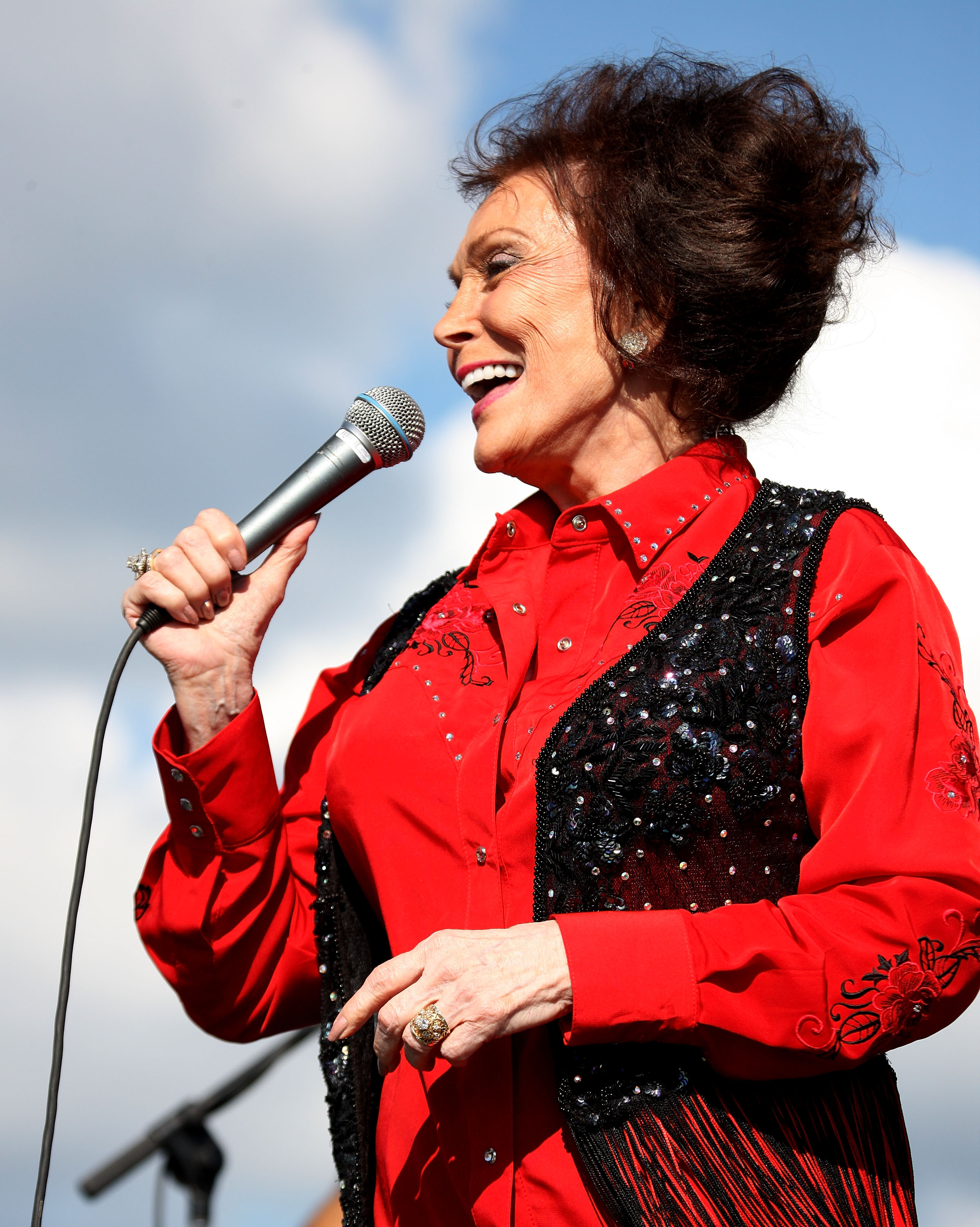 Country icon Loretta Lynn has been taking a break from music while she recovered from a stroke back in 2017. After a delay of 13 months, the country singer is ready to release her new studio LP Wouldn't It Be Great. All the songs were either written or co-written by the resilient Country Music Hall of Fame legend, the album is now set for release on September 28.
A follow up to her album Full Circle, the latest record was co-produced by John Carter Cash and Lynn's daughter Patsy Lynn Russell, who also teamed up to produce Full Circle. "This new record means so much to me, but this last year I had to focus on my health and I decided to hold up the release," Lynn says in a statement. "I'm feelin' good and look forward to it comin' out. It was really important to me to be a part of it being released and I'm excited to celebrate with everybody!"
Wouldn't It Be Great is available for pre-order in digital, CD and 12″ vinyl formats. Also available are exclusive album packages and other special Loretta Lynn merchandise.
Loretta Lynn's Wouldn't It Be Great Track Listing:
1. "Wouldn't It Be Great"
2. "Ruby's Stool"
3. "I'm Dying for Someone to Live For"
4. "Another Bridge to Burn"
5. "Ain't No Time to Go"
6. "God Makes No Mistakes"
7. "These Ole Blues"
8. "My Angel Mother"
9. "Don't Come Home a-Drinkin'"
10. "The Big Man"
11. "Lulie Vars"
12. "Darkest Day"
You May Also Like...
Article | April 17, 2017

Iconic country singer Loretta Lynn celebrated her recent 85th birthday with a Grand Ole Opry... VIEW ALL

Article | August 24, 2017

Many country artists and industry professionals gathered together in downtown Nashville... VIEW ALL