Keith Urban Releases Third Single From 'Graffiti U'
ARTICLE
|
August 21, 2018
Check out the country singer's new singer as well as a video featuring a surprise stage appearance by his wife!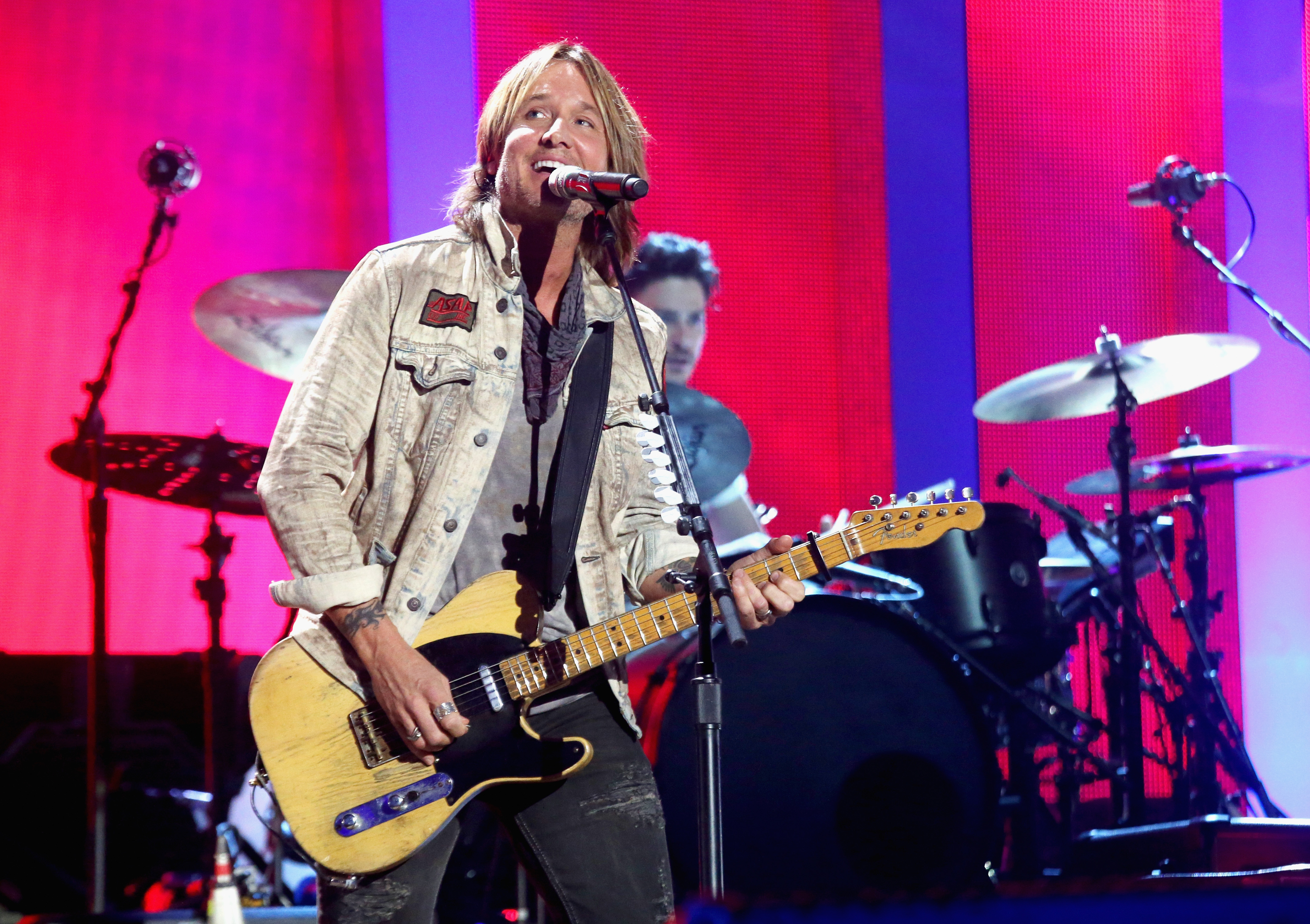 Keith Uban's latest album Graffiti U is full of musical hybrids, combining his rock-star image with his forward pop lyrics and country soul. The latest release from his album is "Never Comin' Down," a decidedly different take on the classic country party anthem.
Full of surprises, Urban's tune starts with a funkadelic opening that leads into an explosive chorus and incorporates a hip-hop breakdown with a hint of banjo. "Never Comin' Down," was written by Urban, along with Josh Kerr, James Abrahart and Shy Carter and is a unique cocktail that suits Urban's edgy vision just fine.
"The listener is always going to decide what genre it fits into," Urban tells Rolling Stone Country. "I've always made music that has felt not as country necessarily, that someone in Nashville may say, 'Oh, this isn't very country,' but everybody else would say, 'That's totally country. What else is it?' It's all relative to where you are, what you're immersed in, and how you define genres as a listener. My goal was to keep capturing my musical heart where it is right now. And it's in motion. So this is musically where I'm at right now."
Check out his third release from Graffiti U below:
Speaking of surprises, the country star surprised fans in Chicago during a recent stop on his Graffiti U Tour when he invited his wife Nicole Kidman to join him on stage.
After welcoming two fans onstage, one of which was pregnant and carrying a sign that read, "baby's first time onstage," Urban called out to his wife who was watching from the wings to come and meet the two women. "C'mon, baby, say hi to these lovely people," he said in a video posted to YouTube. Visibly nervous, Kidman was all smiles as she embraced her husband and introduced herself to the two women. While the actress tried to make a quick getaway, Urban wasn't having it and said, "Is that it?" Urban asked as she made her way back to the wings. "Don't you want to hang here with me a little bit? Baby, you love me. We should get a picture because my wife is freaking out right now. I can tell you, you are in good hands, baby girl."
The four then got together for a quick photo, before Urban resumed the remainder of his show for the evening. Watch the full video below:
You May Also Like...
Gallery | May 07, 2018

Gallery | March 02, 2015

Article | March 22, 2018

Yesterday, March 21, Keith Urban released his second track from his highly-anticipated, upcoming... VIEW ALL