RaeLynn Jumps On Stage With Florida Georgia Line To Perform 'Tailgate'
ARTICLE
|
August 17, 2018
RaeLynn surprises Faster Horses attendees by crashing FGL's performance with new single "Tailgate."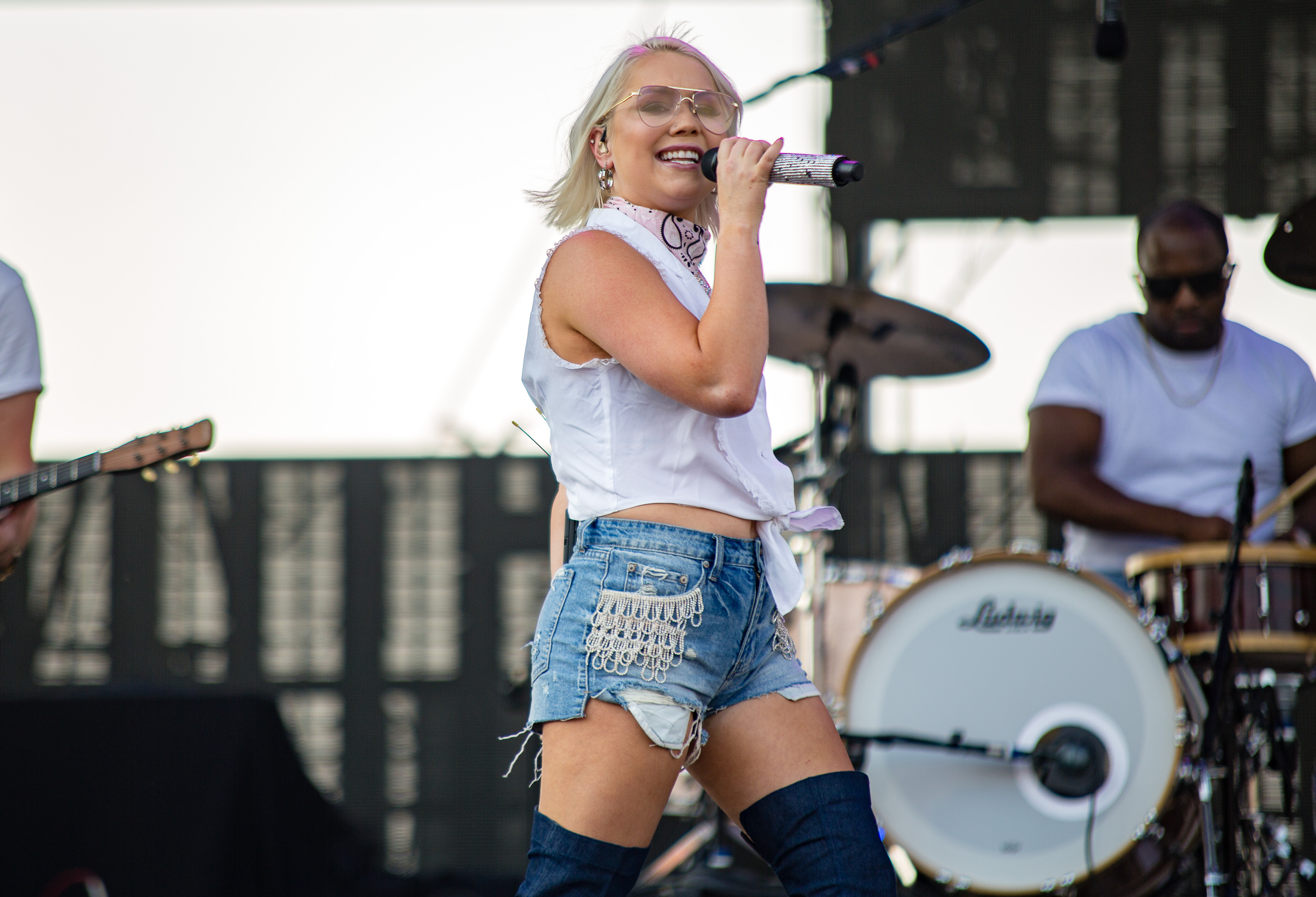 What better way to promote her latest single than to perform it with fellow country superstars Florida Georgia Line! During the recent Faster Horses Festival, RaeLynn jumped on stage with the duo to perform her boot-stomping new tune "Tailgate."
Premiering today by People , August 17, the video includes a surprise pereormcane from Faster Horses Festival, where RaeLynn joined Brian Kelly and the song's co-writer Tyler Hubbard onstage, declaring that the "feel-good" tune "will have fans singing all year long." Along with the fun performance, the video features behind-the-scenes footage of RaeLynn exploring the festival grounds and rehearsing by the tour bus. "Lately when it comes to songwriting, I've made it a point to just have fun and create music that feels good," RaeLynn explains. "The day we wrote 'Tailgate,' I told Canaan, Corey and Tyler that if the song doesn't make me want to dance then I don't want to cut it. Without fail, 'Tailgate' makes me want to dance on stage every single time I perform it and when you hear it you can't help but sing along."
Watch the performance in the video below:
RaeLynn's new song is proof that girls can have fun too! Co-written by Canaan Smith Corey Crowder and Tyler Hubbard, the country songstress explains that we all have a car or truck that holds memories.
She added, "It also comes from a real place because I've been driving the same truck since I was 18 years old. The first car that I ever owned was a Ford F-150 and I got to thinking about all the trouble I'd have been in with mama and dad if that truck ever told a secret on me. I think everyone remembers that first car or truck and all the secrets it kept for them growing up. I'm so excited to share it with everyone because it's definitely the perfect song to open the flood gates of what we are creating!"
"Tailgate" comes from RaeLynn's debut album, WildHorse, and follows singles "Queens Dont," "Love Triangle" and "Lonely Call."
You May Also Like...
Gallery | August 07, 2018

Article | July 20, 2018

Whoever thought tailgate parties were just for the boys was clearly wrong! Country star RaeLynn... VIEW ALL