MegaPick: Cole Swindell, 'All of It'
ARTICLE
|
August 17, 2018
Check out Swindell's new album, filled with country songs to help say you finish off the summer!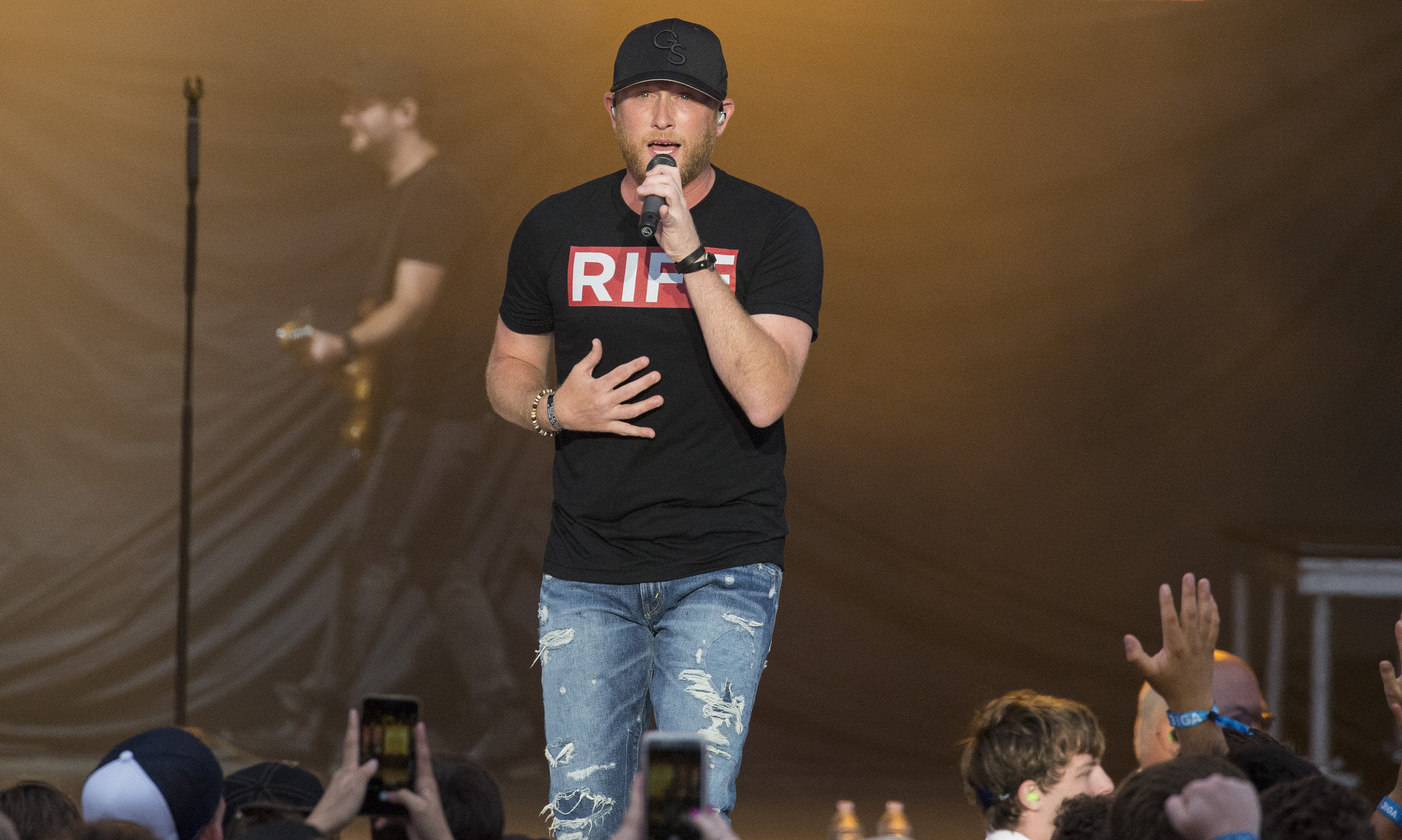 Cole Swindell's highly anticipated third album is finally here. All of It features his current single, "Break Up in the End."
Swindell performed on the TODAY Show this morning to celebrate the album release, before heading to kick-off his recently announced All of It Tour. The tour comes before his Reason to Drink… Another Tour. Find dates and info for both of Swindell's headlining tours HERE.
The album is dedicated to Swindell's fans, as shown by the Swindell-penned track, "The Ones Who Got Me Here" ("All the faces in the bleachers / The never gave up on me preachers / Yeah this one's for the one's who got me here"). Listen to the track below:
Buy and listen to All of It HERE. We know you will all love it as much as we do.
All of It Track Listing:
Love You Too Late (Cole Swindell, Michael Carter, Brandon Kinney)
All of It (Bobby Pinson, Dallas Davidson, Kyle Fishman)
Somebody's Been Drinkin' (Brent Anderson, Lynn Hutton, Hunter Phelps)
Sounded Good Last Night (Carter, Shane Minor, Chase McGill, Cole Taylor)
Break Up in the End (Jon Nite, McGill, Jessie Jo Dillon)
I'll Be Your Small Town (Swindell, Taylor, McGill)
The Ones Who Got Me Here (Swindell, Ashley Gorley, Jesse Frasure)
20 in a Chevy (Swindell, Ross Copperman, Jon Nite)
Reason to Drink (Swindell, Carter, Kinney)
Her (Matt Jenkins, Gorley, McGill, Wade Kirby, Phil O'Donnell)
Both Sides of The Mississippi (Matt Jenkins, Ben Hayslip, J.T. Harding)
Dad's Old Number (Jessi Alexander, McGill)
You May Also Like...
Gallery | April 20, 2015

Gallery | November 12, 2018

Gallery | December 02, 2014