Danielle Bradbery & Thomas Rhett Team Up For 'Goodbye Summer'
ARTICLE
|
August 03, 2018
Check out the country stars' surprising new music video!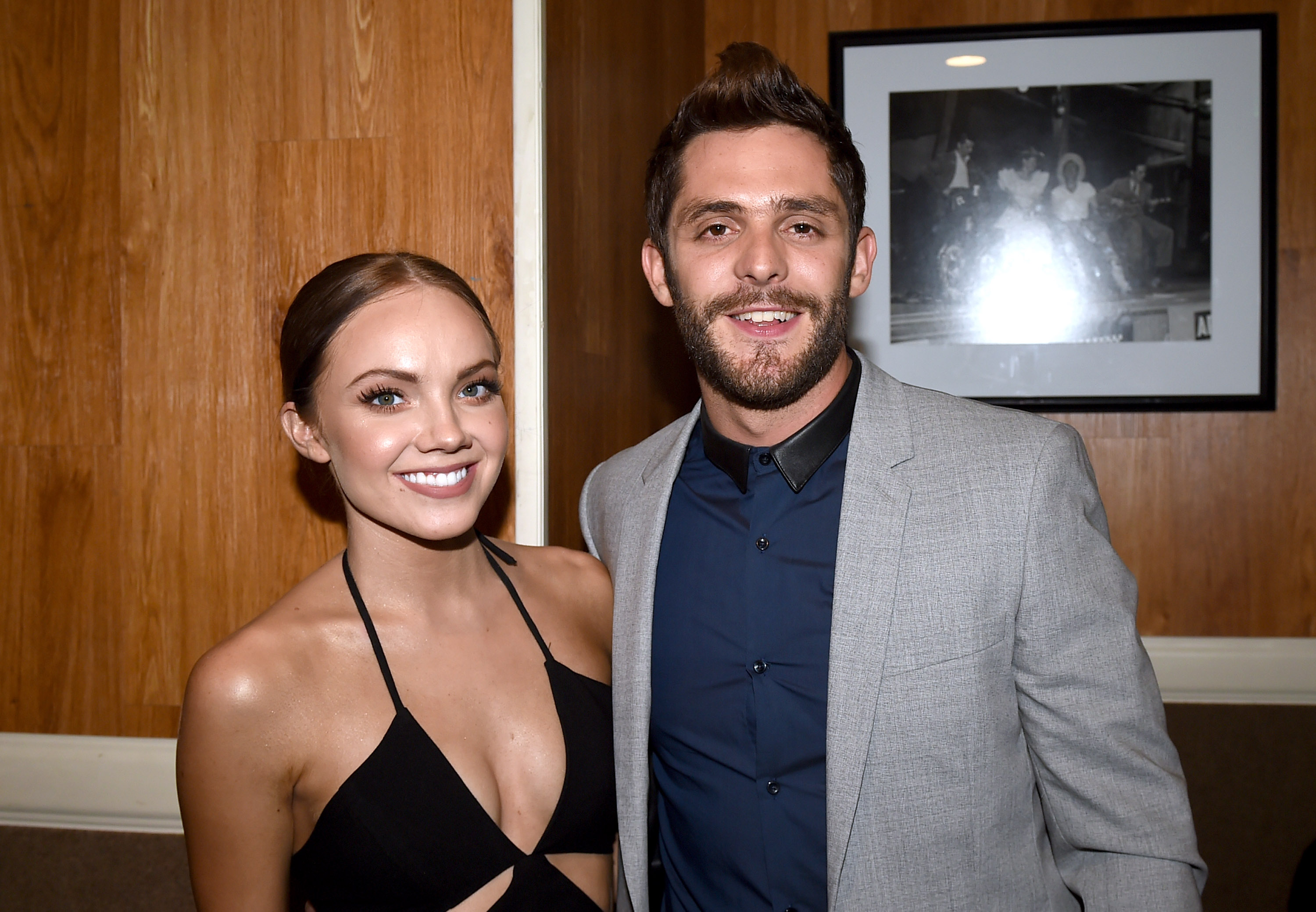 It's official: Danielle Bradbery and Thomas Rhett are saying goodbye to summer in style.
"Goodbye Summer," a reimagined take on "Hello Summer" from Bradbery's latest album, I Don't Believe We've Met, features Thomas Rhett throughout the track. Rhett wrote the original song with Jaren Johnston, Julian Bunetta, and his dad, Rhett Akins. Rhett finally feels like the song has found its place: "At first it was a guy's song, then it was a girl's song, and now it's both. The song finally found its place and found a home."
Bradbery is honored to be able to feature Thomas Rhett on one of her songs. In a press release, she says, "Thomas Rhett was one of the first mentors I had in Nashville and we've become really good friends over the years. He's like a big brother to me, so to be able to record a song he wrote was incredibly special. I remember when I first heard the demo, I actually jammed to it with Thomas Rhett's vocal on it as if it wasn't even going to be mine. Now to have the opportunity to re-record the song with him – it's a dream scenario."
Rhett is thrilled about the opportunity too. His main challenge? Keeping up with Bradbery's vocals. Rhett told PEOPLE, "When I got in the studio my sole job on this song was trying to not sound terrible up next to how awesome Danielle's voice is." He continued, "I truly believe that Danielle is literally one of the best singers that I have ever heard in my entire existence. So when I got on that song, there was a part of me that was going, 'Do I sing this verse down in my register or do I try to copy Danielle's melody on the second verse?'"
This is not Rhett and Bradbery's first time collaborating together. She appeared on "Playing with Fire" on Tangled Up. The magic of "Playing with Fire" inspired them to continue to collaborate, she explains, "When we did 'Playing with Fire' a lot of people were like, 'Oh, y'all's voices sound awesome together' and I agree. I love singing with him."
"Goodbye Summer" will impact radio on Monday, August 27th, but is out on all digital retailers now. Listen everywhere HERE.
Watch the art track below:
You May Also Like...
Article | May 04, 2018

Partnering with Danielle Bradbery is always "Worth It." Her newest collaboration  is with ABLE, a... VIEW ALL

Article | July 11, 2018

Country star, Thomas Rhett, is 28 years old now and is the proud husband of Lauren Akins and dad of... VIEW ALL