The 'Hey Shooter!' Variety Show Continues With 'D.R.U.N.K.'
ARTICLE
|
August 03, 2018
Watch Shooter Jennings' latest installment of his hilarious promotional series featuring a performance of his single "D.R.U.N.K."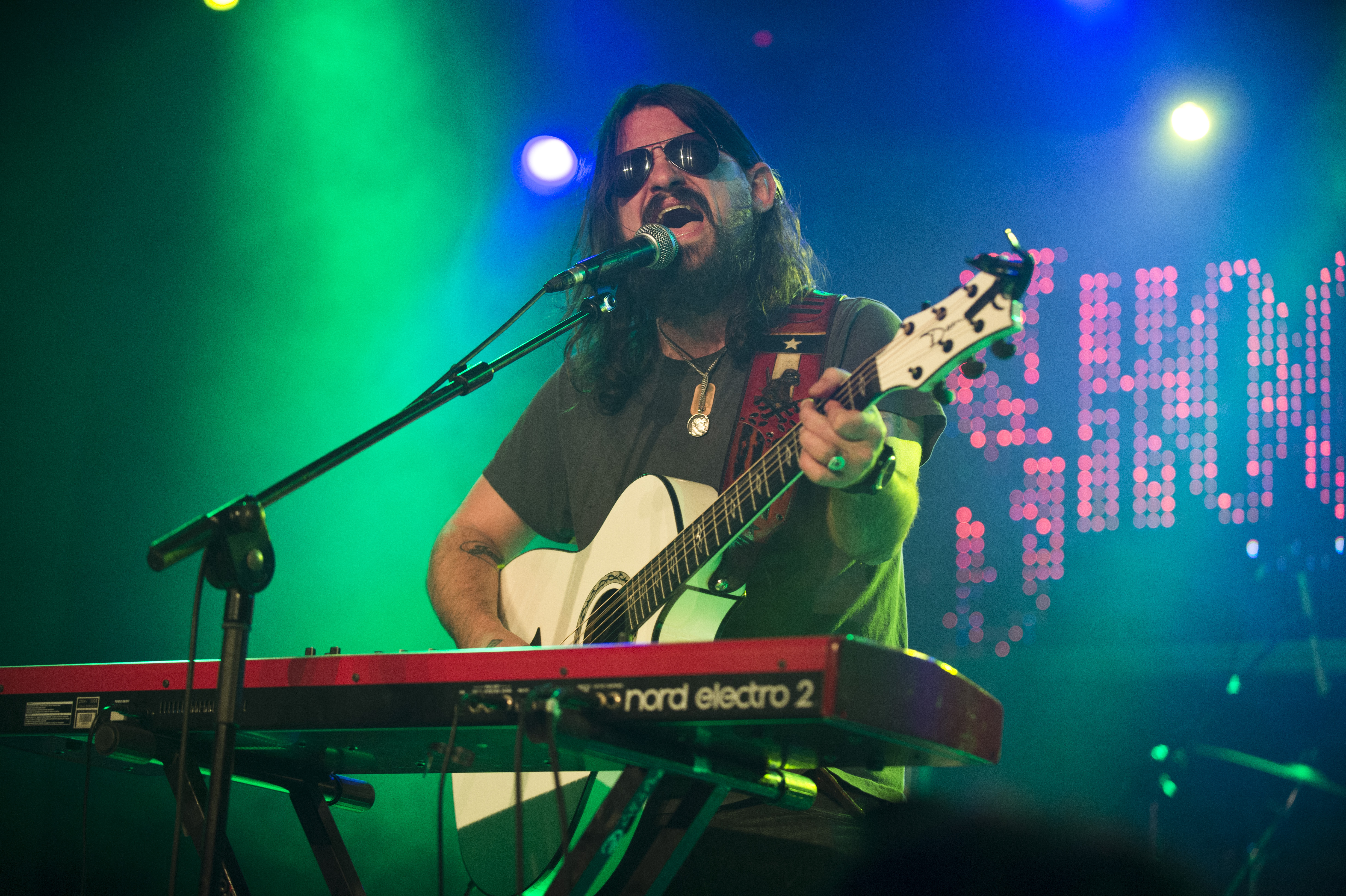 And the hits just keep on coming! Country crooner Shooter Jennings continues to release promotional videos for his upcoming album Shooter, which will be available August 10. The hilarious series features Jennings swapping jokes with his famous pals (Elle King??) and doing what he does best, play country music.
In this latest installment, the country star performs his rockabilly single, "D.R.U.N.K.," which he co-wrote with songwriter Aaron Raitiere. In an interview with Billboard, Jennings describes writing "D.R.U.N.K." as a surprising experience, due to the fact that he's rarely had a successful co-writing session in the past. "That one came about when I was producing the Brandi Carlile record (By The Way, I Forgive You) with Dave Cobb," says Jennings. "Dave was doing another project on the weekends with this guy named Aaron Raitiere, who is a writer. I had never really had a successful co-writing session. I never really sat down with someone – especially someone I didn't know – and completed a song that I liked. Aaron has this office that he shared with Anderson East above RCA Studio A, and Dave said 'Why don't you go hang out with him and see what happens?'"
While the "Denim & Diamonds" singer is the first to admit the concept of the song isn't new, he and Raitiere were able to come up with an original spin to give it that signature 'Shooter' flare. "It's got some funny lines, but it's a serious situation – to some degree – taken with levity. We wrote the song in about an hour. We really hit it off quick. He's a really good guy."
Check out Jennings' full video and performance of "D.R.U.N.K." on his official YouTube page HERE!
Find Jennings on his The Bound Ta Git Down Tour, continuing until this November.
You May Also Like...
Article | July 24, 2018

Shooter Jennings, son of country legends Waylon Jennings and Jessi Colter, has released seven full... VIEW ALL

Article | June 15, 2018

If you thought Shooter Jennings was just another country singer-songwriter, think again. With his new... VIEW ALL