Watch Martina McBride Guest Judge On 'America's Got Talent'
Martina McBride took a seat at the judges table on 'America's Got Talent'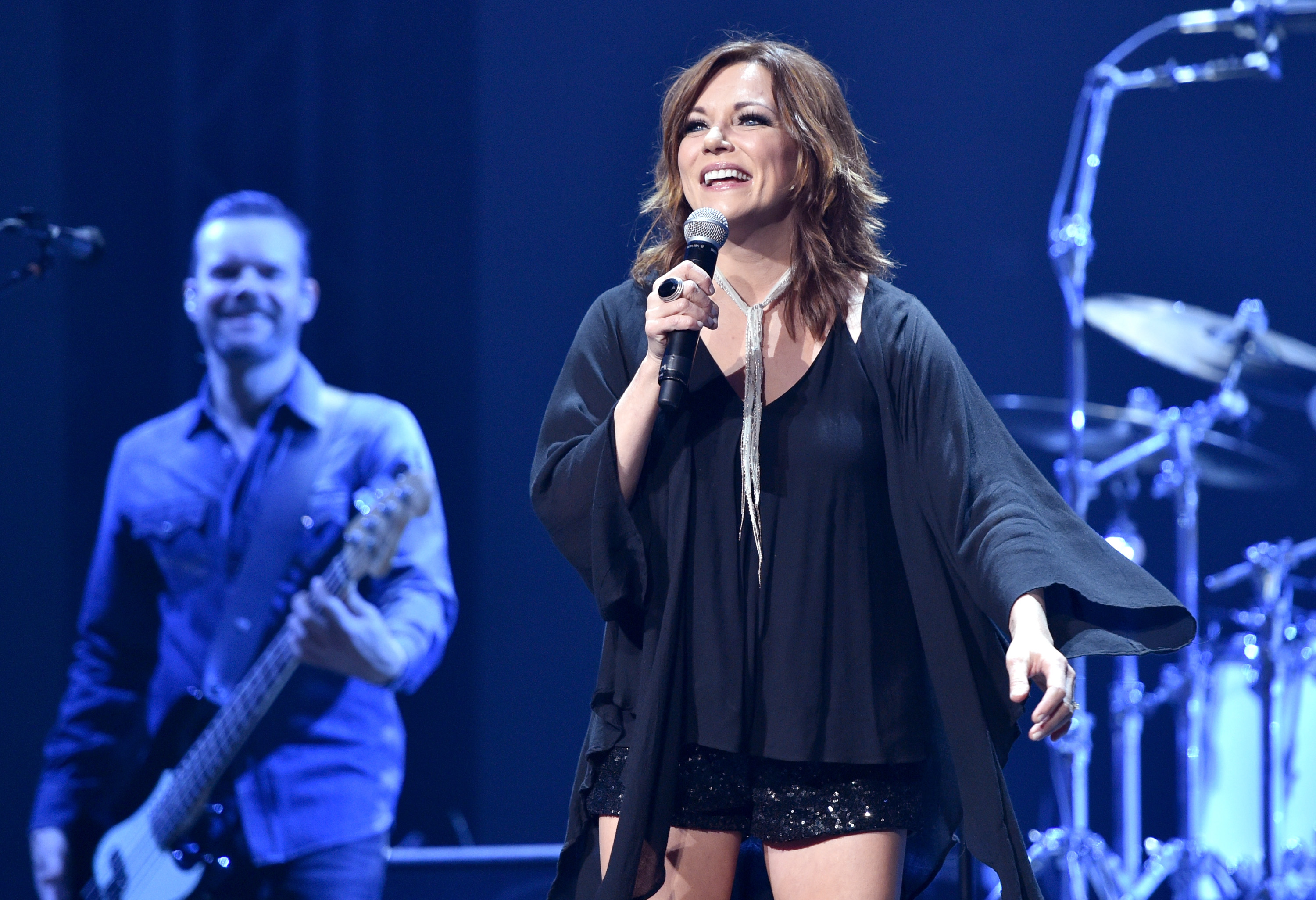 With so many hits and awards under her belt, it is no surprise that country super-star Martina McBride was selected as the next person to take a seat at the judges table on America's Got Talent! McBride has won the Country Music Association Award for Female Vocalist of The Year four times now, so we know she is more than qualified to decide who really has what it takes to make it in the country music industry.

Tuesday, July 31, McBride will join Heidi Klum, Howie Mandel, Mel B and Simon Cowell at the judges table to help narrow down the competition. McBride is the third of 4 celebrity judges to sit in on the panel so far this season and we can't wait to watch the episode when it airs.
The star recently took to Instagram to promote the appearance!
In an interview with One Country talking about the experience, McBride stated, "It was so much fun…You never really know what that experience will be like or what goes on behind the scenes. It's just so fascinating to me to watch that show and wonder what that would be like. Everybody was super nice and just to step into that world for a minute and be a part of it, it was awesome. I loved it."
Check out a sneak peak of the episode here!
America's Got Talent has such a wide range of acts but that was the most fun part for the country singer! The artist stated, "I thought there was so much talent. You don't make it there that far without having some talent," McBride adds. "What I loved about it too, is it's all different kinds of acts. There were not only just singers but also acrobats, magicians and dancers. There is a super wide variety of talent. It's really entertaining."
We can't wait to watch the full length episode. Make sure to tune into NBC at 8 PM ET on Tuesday, July 21!
You May Also Like...
Article | August 22, 2017

The holiday season is just around the corner and so is Martina McBride's Christmas tour... VIEW ALL

Article | June 30, 2017

Martina McBride and her husband John have a special relationship with their music students... VIEW ALL