Luke Bryan Makes History By Headlining Dodger Stadium
The country superstar made the major leagues this past weekend performing at Dodger Stadium!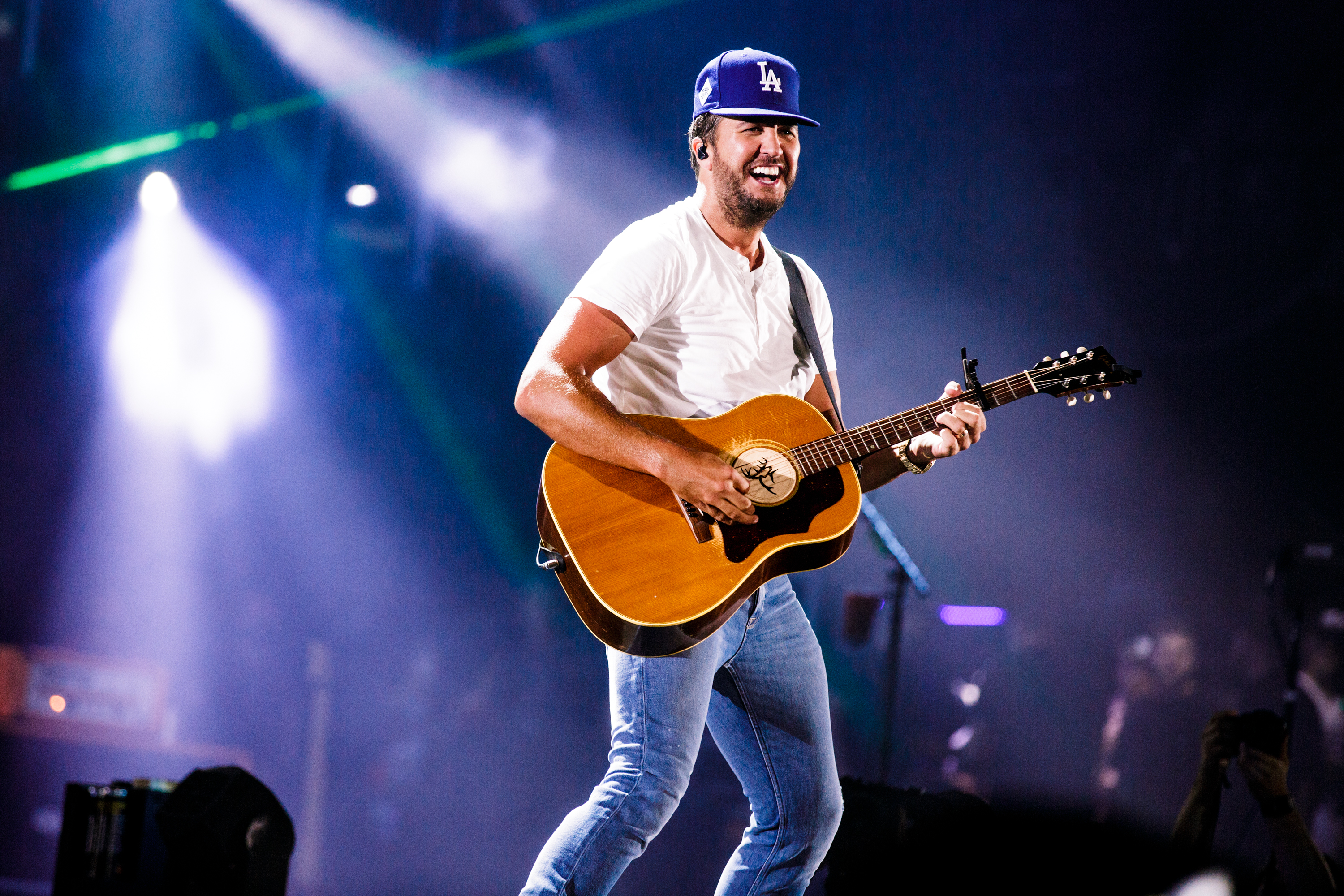 Luke Bryan made history over the weekend by becoming the first country singer to headline Dodger Stadium in Los Angeles! With a lineup including Sam Hunt, Jon Pardi and Morgan Wallen, Bryan sold-out the venue that holds more than 50,000 plus fans.
Performing at Dodger Stadium was the eighth stop out of the thirteen planned stops on his What Makes You Country Tour - XL Stadium Sized. Before the performance, Bryan was award eight Million Air Awards for radio airplay of "Move," "Fast," "Huntin' Fishin' and Lovin' Every Day," "I See You," "Someone Else Calling You Baby," "Kiss Tomorrow Goodbye," "This Is How We Roll," and "Good Directions" (which he wrote for Billy Currington).
Photo: Colleen Callahan, MegaCountry
When talking about the challenge and excitement of playing at such a large venue, Bryan told Billboard, "You've gotta try to make 50,000 people feel like [they're in] an intimate setting and an intimate environment. When you're playing a 15,000-seat amphitheater, everybody's right in front of you. When I get done with a stadium, I feel like I ran a marathon. There's no just getting up there and nonchalantly making a stadium show happen. You gotta work hard at it."
Photo: Ethan Helms, Billboard
Bryan has performed in LA many times before, with stops at the Hollywood Bowl, Staples Center, The Forum, Glen Helen Amphitheater and Irvine Meadows, but playing at Dodger Stadium was new territory. Bryan said, "Growing up in south Georgia and moving to Nashville, you think about markets like New York City and LA and all these far-off places. When you realize your music has touched people in these huge markets out here, it's very, very surreal, and when you have the opportunity to go into these iconic places and headline 'em and sell 'em out, it's hard to wrap your head around it and something that you try not to take for granted when it happens."
Bryan even altered a few of his famous lyrics to be fitting for the LA crowd, adding "I wanna see those palm trees sway" into "Huntin', Fishin' and Lovin' Every Day," and ending "Most People Are Good" with "I believe Los Angeles is good."
Congratulations on your milestone, Luke Bryan! To find out more information about the What Makes You Country Tour - XL Stadium Sized check out Bryan's website.
Photo: Ethan Helms, Billboard
Check out our exclusive gallery, featuring the country superstar making history at the iconic stadium HERE!
You May Also Like...
Gallery | July 30, 2018

Article | May 08, 2018

To help promote the latest season of American Idol, judge Luke Bryan visited Jimmy Kimmel Live on... VIEW ALL