Liddy Clark Releases Debut EP 'Testing The Waters'
Listen to Liddy Clark's debut EP and checkout our exclusive interview with the rising star!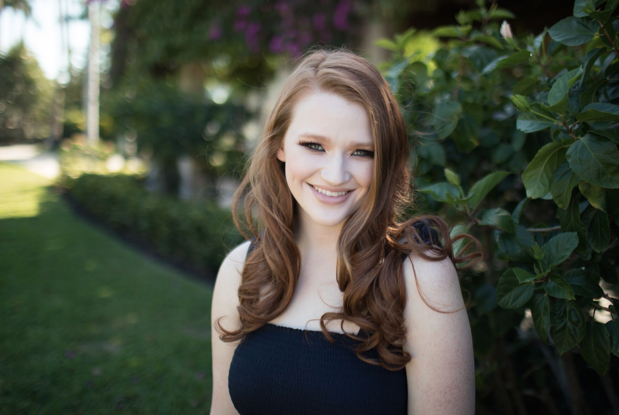 Budding country singer Liddy Clark has released her debut EP Testing The Waters, along with a dazzling new track "Holding Her Hand" today, July 27.
According to Clark, this EP has been a labor of love and couldn't be more excited to share the project with fans. "I've been working so hard on getting these songs right and am so excited to share the finished product with the world," shares Clark. "Especially releasing 'Holding Her Hand,' a song I wrote a few years ago and always knew was special. It talks about the loss that comes with moving on and seeing the person you thought you'd be with spending their time with another person."
To help add to the excitement, we got an exclusive interview with the rising star that will give fans insight into ever growing career and aspirations! Check out the interview below and be sure to listen to Testing The Waters!
1. Your debut EP Testing The Waters is set to be released on July 27. What was it like putting this project together?
It was a lot of hard work, but very exciting all at the same time! We recorded these songs multiple times to make sure we got the sound right, but in the end I'm really excited to hear how other people feel about them as well.
2. What thematic elements do you hope fans take away when listening to Testing The Waters?
All of the songs from Testing The Waters have different facets of my personality showcased throughout, so I hope that people will come away from the EP knowing a little bit more about me & hopefully knowing a little bit more about themselves too! My motto is always self positivity so I hope people can find the happiness within themselves.
3. You have been working in the entrainment industry most of your life, working professionally in acting, modeling and music. What in particular drew you to music? Tell us about your journey.
I've always felt such a strong connection to music with the way it connects songwriters to artists to fans, it's truly amazing how many people can feel the same emotion just by listening to the same 3 minute song. I like the poetry of music as well, theres something really beautiful about lyrics and melody working together to make a song flow. I started this journey back when I was 7 & I had just found out I was related to Pocahontas (like the actual historical figure). I just assumed that made me related to a Disney princess & decided to pay tribute to her at my school talent show by singing "Colors of the Wind". From there, I started taking vocal lessons & doing musical theatre until it all just snowballed into where I am today.
4. What is one fun fact your fans may not know about you?
Well, people may or may not know this but I am left handed. I play guitar right handed though, so I'd like to think I'm a bit ambidextrous.
5. Who is your dream musical collaboration?
Ed Sheeran, he has a way with phrasing his lyrics & he's also a ginger so it'd definitely be a sick collab.
6. What is the best piece of musical advice you have ever received?
You have to put the work in if you're going to expect others around you to help. You have to perfect your craft & put in the hours until you are ready to add more people on to your team.
7. Where can fans see you perform next? Do you have any future tour plans?
I'll be residing in Los Angeles for most of this year, but I tend to travel quite a bit so there's no telling where I could end up next! But definitely plan on having more shows in LA these next few months.
You May Also Like...
Article | July 25, 2018

This week's New Artist Spotlight is Texas native, Carlton Anderson. Anderson, who refers to... VIEW ALL

Article | July 03, 2018

If you haven't heard of country's rising star, Tyler Dial, make sure to pull up his 2018 single... VIEW ALL