Mason Ramsey Makes His Television Performance Debut On 'GMA'
Mason Ramsey performs 'Famous' on Good Morning America!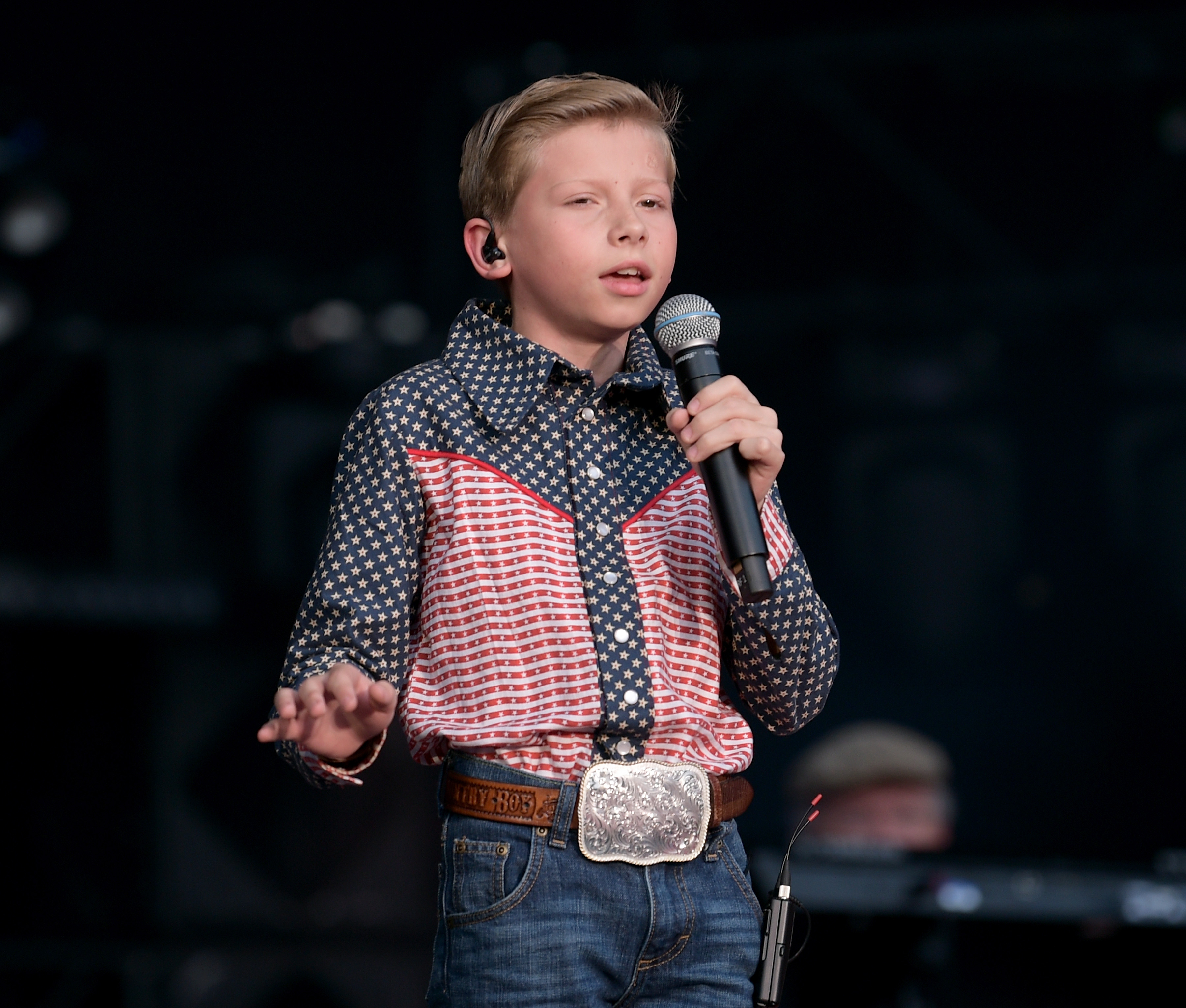 Whoever thought yodel boy was just an internet fad, think again! Mason Ramsey, known for his viral video yodeling Hank Williams classic song "Lovesick Blues" in a Walmart in Illinois, has done a lot in the past year. Since going viral, the 11 year old internet star has performed at Coachella, has gained over 2.4 million instagram followers, released his own original song "Famous," and last night made his live television debut!
On Wednesday, July 25, young Ramsey made his performance debut on Good Morning America, singing his original tune "Famous." Prior to his performance, Ramsey was interviewed by one of the GMA hosts and the 11 year old was more professional than most adults, calm and cool as can be. When asked about what he wanted to do next, the young star said, "Well, how about this— how about I say I want to perform all around the world?"
With his southern twang, country roots, and adorable smile, we know this young man is going to be on country fans radars for a while!
Check out the full performance below!
Shortly after the performance, yodel boy took to instagram to thank his 2.4 million fans! The "Famous" singer stated, "I just want to say …Thank You. Me and my Grandpa Ernie started doing this together because we both love country music. Being from a small town of 700 people, and having no internet…playing shows gave us something to do… even if it was just at the nursing home, truck stop, or Walmart."
We are so excited to see what this young singer is up to next! If you can go viral, perform at Coachella, and drop a single all before your 12th birthday, anything is truly possible! For more information on what Ramsey is up to, follow him on instagram @lilhankwilliams or check out his website HERE!
You May Also Like...
Article | December 13, 2017

Country sensation Brett Eldredge stopped by Good Morning America to perform his new single... VIEW ALL

Article | January 05, 2017

Country heartthrob Hunter Hayes went on GMA this morning to debut his newest single "All For You... VIEW ALL