Watch Scotty McCreery Say I Do In New 'This Is It' Video!
Scotty McCreery released his adorable 'This Is It' music video with footage from his real wedding!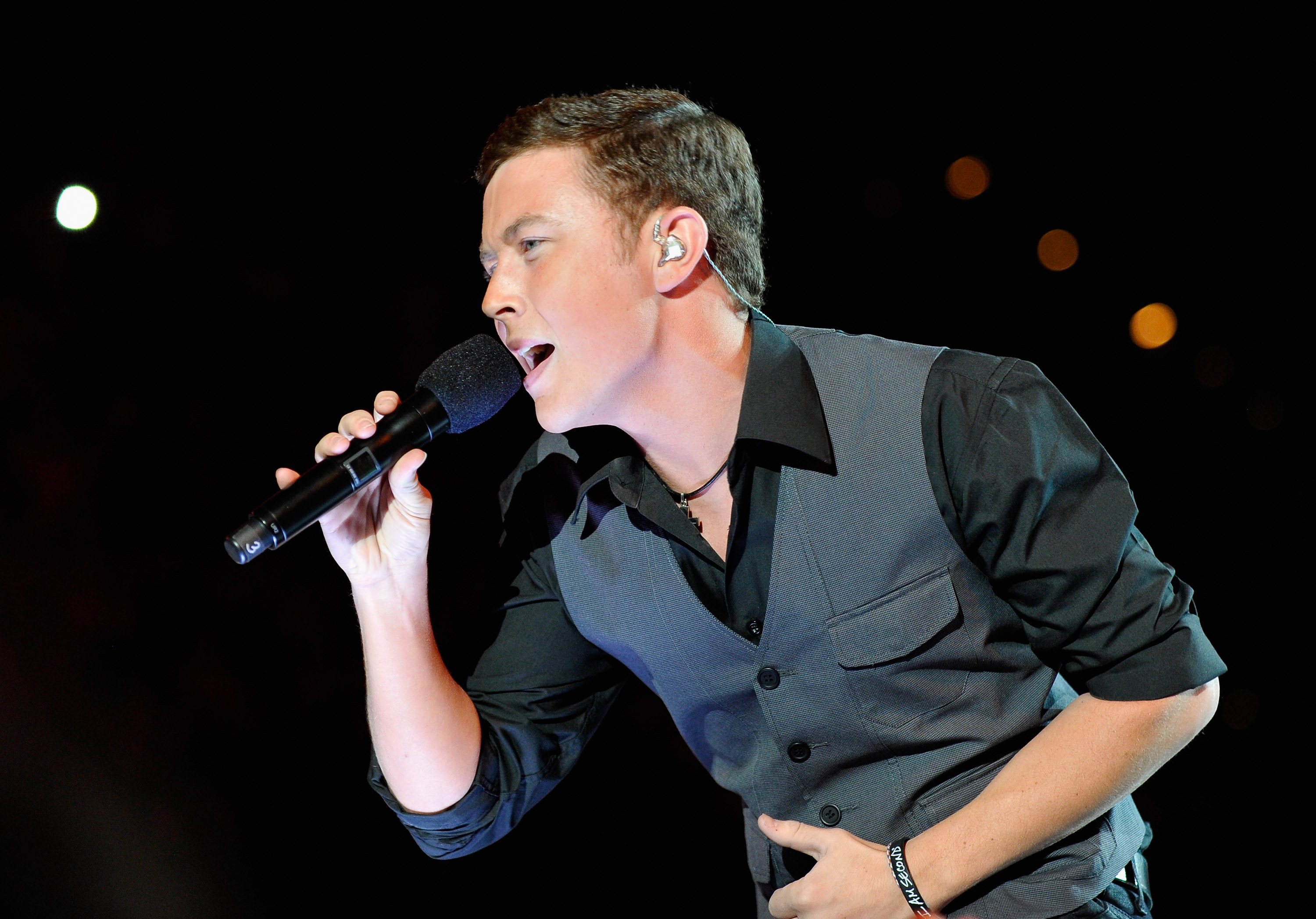 June 16, 2018 country star Scotty McCreery married his high school sweetheart Gabi Dugal in North Carolina surrounded by friends and family. Lucky for us, the adorable couple chose to document the video and use the footage for the singer's "This Is It" music video!
We love watching the couple on the happiest day of their lives and are so happy to see two people who are clearly in love. McCreery stated, "Our wedding day was everything we wanted it to be, as Gabi and I celebrated our love and commitment to each other with family and close friends in the beautiful North Carolina mountains… "This is It" is our story. We have received so much love and support from our fans that we felt it was only right to share our special day with them. We hope everyone enjoys the music video as much as we love being able to relive that day over and over again."
Not only do the bride and groom look stunning, the views of the mountains are absolutely breathtaking. The happy couple's wedding was held at the Twickenham House, a barn type setting that sits above the Blue Ridge Parkway. The music video captures the picturesque setting and makes us all want to have weddings this dreamy and filled with joy.
Check out the full music video below!
McCreery tells The Knot, "They did a great job with capturing all the emotion…I hope fans see how fun of a wedding it was. The music video is very documentary-style … There are moments when you see me all emotional, and Gabi smiling and showing all 32 of her teeth."
The song is from the artists latest 2018 album Seasons Change. We love listening to the full album and can't wait to see what McCreery does next. For more information on what the artist is up to, click HERE!
You May Also Like...
Article | March 16, 2018

Scotty McCreey's highly anticipated new album, Seasons Change, is available everywhere today... VIEW ALL

Article | February 26, 2018

Scotty McCreery landed his first No. 1 hit this past weekend. McCreery's newest single... VIEW ALL