Jana Kramer Announces Sex Of Baby With Adorable Gender Reveal!
Jana Kramer reveals sex of her baby on board!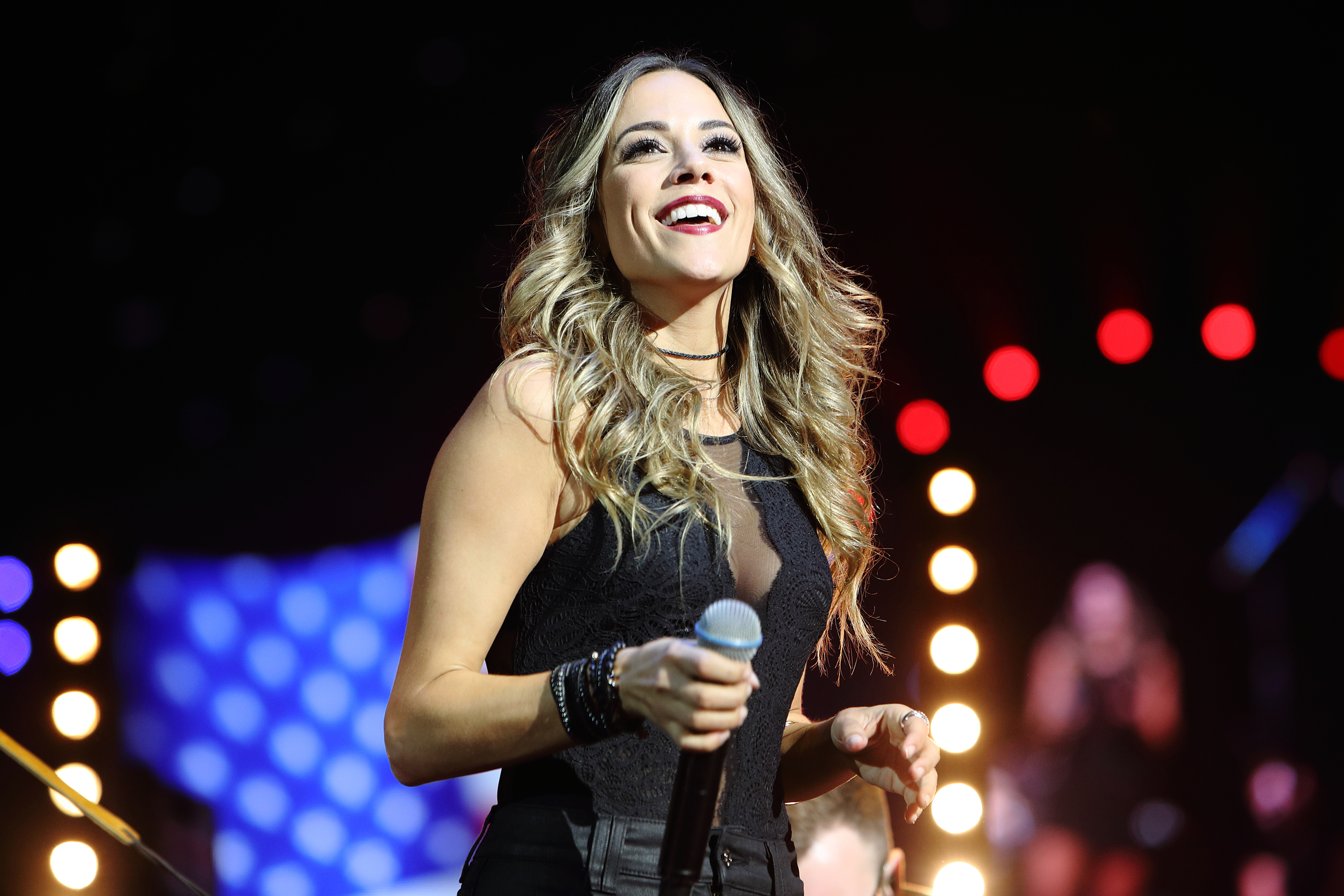 When Jana Kramer and Husband Mike Caussin revealed that they will be having a second child, country music fans went crazy! We are so excited for the couple and thrilled to hear that after 5 miscarriages, they are finally able to add another member to their family.
Kramer took to instagram to announce the sex of the baby to her fans with a confetti filled family photo.
Big sister Jolie will now be getting a little brother and Husband Mike Caussin could not be more thrilled. Though Kramer has stated that she secretly wanted another girl, she knows her husband is over the moon about raising a son. When talking about Caussin, Kramer stated, "He wants to raise his little boy [with] respect and kind of do the things that he wishes he would have done," says the singer, who also mentioned that Caussin shed many a tear after receiving the news. "He's gonna be such a good dad to a boy. It's gonna be challenging because in this day and age for boys, you don't want to be too hard on them, but you still want them to know it's OK to show emotion and to kind of have that mix."
Big sis Jolie is starting to understand that she has a brother on the way too. Kramer explained "Now that my belly popped, she's finally getting it. Like, there's a baby in my belly, and I'm like, 'It's your brother!' And she's like, 'Yay!' … I can tell that she is very excited for the boy."
Based on the adorable pregnancy pics the country star has shared so far, we know we are in for some beautiful family photos once the new baby arrives. The baby boy is due in November and we couldn't be happier for the growing family!
You May Also Like...
Gallery | October 12, 2016

Article | October 14, 2016

She's a super star country singer and lighting up the dance floor on this season's... VIEW ALL