MegaPick: Lori McKenna, 'The Tree'
Check out Lori McKenna's beautiful new album 'The Tree.'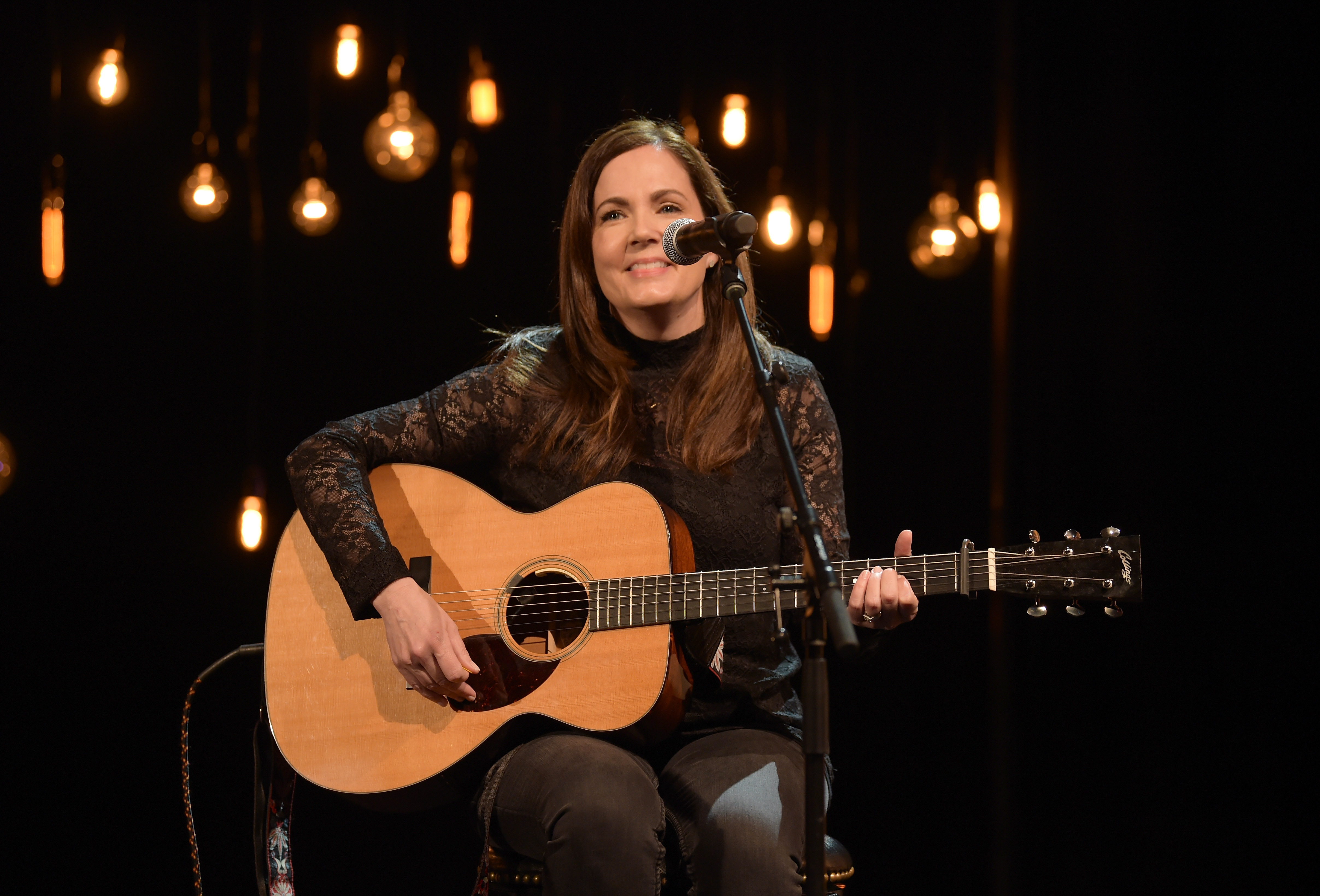 Lori McKenna, one of country music's top songwriters, known for writing hits like "Girl Crush" (Little Big Town) and "Humble and Kind" (Tim McGraw), just released her eleventh studio album, The Tree.
The album was produced by Dave Cobb, McKenna's longtime producer and friend, and was greatly inspired by her personal life. The eleven-track album contains songs that discuss family bonds ("The Tree"), staying youthful ("Young and Angry Again"), and always seizing the moment ("Like Patsy Would").
McKenna opened up to Rolling Stone about the vulnerability and personal details on the album. She said, "It didn't feel like I was revealing anything to anybody that people don't experience themselves."
On the track "A Mother Never Rests," McKenna sings about her experience being a mother of five ("Here's what I know/Even when she's sleeping, she's still dreamin' about you/She's a silhouette smilin' with the weight of the world on her chest/she'll move a mountain for you by the afternoon – a mother never rests").
Newsday reported that the message of the album can be described as "modern-day folk songs that find heroism in everyday life." We know country music fans will love how relatable the songs on this album are!
Listen to The Tree everywhere HERE. Watch the video for "People Get Old," McKenna's lead single from the album, below:
The Tree Track Listing:
A Mother Never Rests
The Fixer
People Get Old
Young and Angry Again
The Tree
You Won't Even Know I'm Gone
Happy People
You Can't Break A Woman
The Lot Behind St. Mary's
The Way Back Home
Like Patsy Would
You May Also Like...
Article | July 20, 2018

To help announce the release of her exciting new single, "Window Shopping," we talked with... VIEW ALL

Article | May 10, 2018

Lori McKenna, one of the most prolific songwriters of our time, is releasing her eleventh studio... VIEW ALL