Liv Austen's New Single 'Window Shopping'
Listen to Liv Austen's new single and check out our exclusive interview with the rising singer!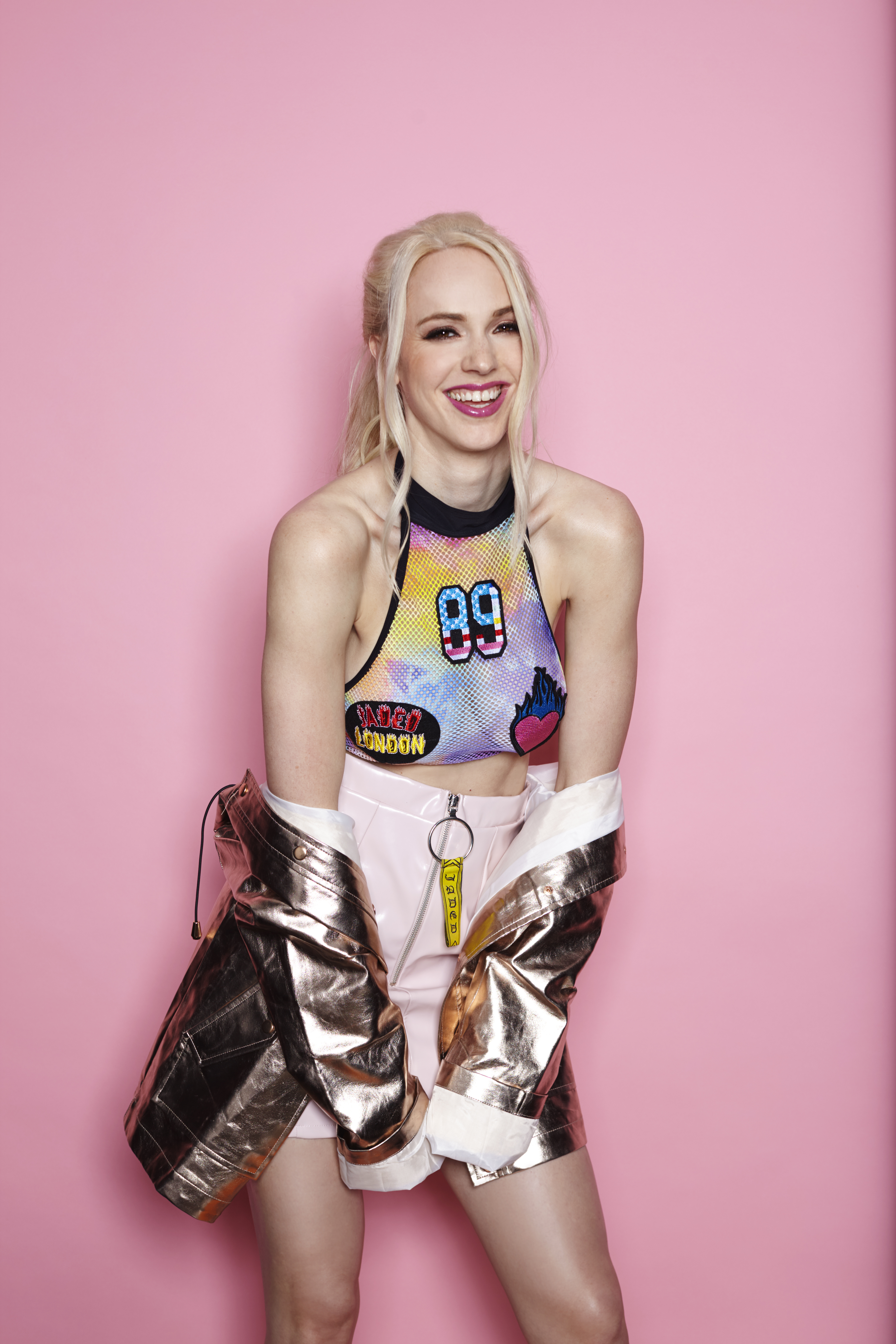 To help announce the release of her exciting new single, "Window Shopping," we talked with Norwegian born/UK transplant country singer Liv Austen and got the inside scoop on this addicting new tune.
Along with discussing the inspiration behind "Window Shopping," Austen also shared a bit of her musical journey as well as her vast musical influences and dream collaborations. Fans will be happy to learn more on her upcoming album and where they can find this budding talent performing this summer!
Check out the exclusive interview below to find out even more about this talented up-and-comer!
1. Tell us a little bit about what inspired your newest single "Window Shopping." What do you hope fans will take away from the song?
I wrote the song with my good friend Kaity Rae. We were bonding over how so many people are incredibly superficial when it comes to looking for love. I believe a lot of people might miss out on great connections because they have these boxes they think they need to tick; are they tall enough, rich enough, fit their "type"? The way dating apps and social media have changed how we interact is also a bit worrying to me – but note that this song is _not_about antagonising dating apps - it's more looking at the results of how our new way of life has changed how we interact with each other. There is a temptation to just keep looking for something better, and not engaging with anything or anyone, it's like we've started window shopping for companionship and never try anything on. In short, it's meant to be a fun and cheeky song, but with the message that nothing beats real human interaction.
2. Originally from Norway, you traveled to the UK in 2010 to study acting, but changed your focus to the expanding British country scene. What ultimately inspired you to pursue country music?
It's really funny to me how it all turned out. I wrote songs from a very young age, always with a bit of a country style to it in that they were very straight forward lyrics about my own life. I was in love with both music and acting, and knew I needed to train if I wanted to be a successful actor. All through drama school, music was my escape when the training got really intense (which was often). I'd just got really in to country when I moved to the UK, actually. I'd started getting in to Carrie Underwood and a few other artists, and was tuning in to country radio as often as I could to find new artists I loved. That really inspired me to write more in that style myself. Then when I left drama school and wanted to test out some of my songs on small audiences, it turned out that country was on the rise here, without me even realising it. It was such weird timing. I think I was mainly approaching performances as a songwriter at that point, but people caught on to me really early on – and it just snowballed for me as an artist from there.
3. Who are some of your biggest musical inspirations? What did you grow up listening to?
Although I say I got in to country around 2010, I did grow up with a bit of it, at least some country pop. I was really in to Shania Twain and LeAnn Rimes when I was a kid. But I had completely different influences too, like Simon & Garfunkel, Elton John and Michael Jackson. Alicia Keys was a _huge _inspiration to me, as was Norah Jones, especially because I played piano. I don't think I would have been a songwriter if it wasn't for Alicia's albums
4. Who is your dream musical collaboration and why?
I'd love to share the stage with Shania. And in terms of writing, I think my dream writing session would be with Natalie Hemby or Hillary Lindsey!
5. What is the best musical advice you have ever received?
Dare to suck. I think it's mostly been said to me in terms of songwriting, but I think it's incredibly important to just dare to be awful sometimes, and always know that you won't improve unless you just _keep doing__something. _Think that inner critic we all have is impossible to ignore, but you can learn to live with it – and if you can live with it in harmony, you can keep doing what you love.
6. Any future tour plans coming up? Where can your US based fans see you perform?
Over the summer I'm playing a number of festivals here in the UK. My album is coming out in September, and after that we will be doing quite a lot of gigs in the UK. But next year we are wanting to do a tour of the album which will expand to other countries, and I would love to include the States in that.
I have a lot of friends in Nashville and would love to come back there for a few shows, so do stay tuned! I would probably combine that with a few shows in other places too. The best idea is probably to sign up to my newsletter and follow me on Bandsintown, that way you'll get notified when I come to your area. I can't wait to bring my music to the world!
Listen to "Window Shopping" below:
You May Also Like...
Video | July 19, 2018

Article | May 30, 2018

Liv Austen, Norwegian born singer-songwriter, has quickly become one of Britain's hottest country... VIEW ALL