Festival Guide To Michigan's Faster Horses
Learn what hot spots and fun activities this exciting festival has to offer!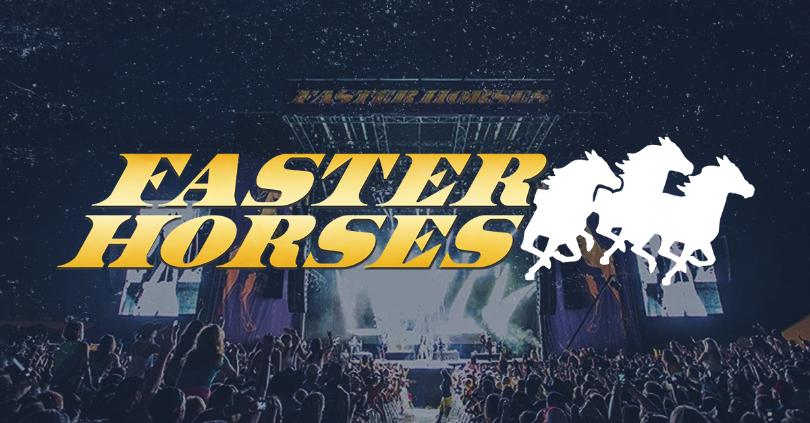 Brooklyn, Michigan, home of the Faster Horses Music Festival is a tiny town with a population of just over 1,000 people. So, what better way to spend a weekend than with a group of your closest friends listening to music and participating in the countless activities provided by the festival in the middle of nowhere!
Unlike a music festival such as LakeShake, which is located in Chicago, those attending Faster Horses will likely spend the entire 3 days on the festival grounds. However, that doesn't mean there's a shortage of things to do! We've created a guide that includes some of the fest's most fun activities that will be the perfect break in-between performances!
We know country fans love to kick back with a good beer, so make sure to check out the Bud Country Club! The Bud Country Club is the hottest hangout on the grounds where fans from all over come together to raise a glass and sing out their favorite songs. This fun pit-stop will also include a series of giveaways, backyard games and even pop up meet-and-greets with some of the festival's starring artists!
Not in the mood to kick back and have a beer? Faster Horses offers activities for even those looking to get a little exercise during the festival. The Faster Humans Fun Run will be held on Saturday, July 21 and prizes will be awarded to not only the fastest runner, but also the racer with the best costume! For each $20 donation, runners will receive a t-shirt, a bib and an after run pancake! The proceeds will be donated to the Flint Child Health and Development Fund in support of the Flint water crisis.
After running as fast as you can, go cool off at one of the fun water-based attractions! These include a giant waterslide and vertigo swing, which are located right next to each other and the perfect excuse for grownups to act like little kids at an amusement park again. Get on the vertigo swing for a full view of the festival from the sky and then head on over to the waterslide to cool off from the hot Michigan summer sun!
For more childlike nostalgic activities, fans can make their way towards the west gate entrance for a free arcade, a ferris wheel and an old fashioned classic car show. The arcade and ferris wheel are set to be open all weekend, but the classic car show will only be held on Sunday. Festival goers can also choose to enter their own classic cars for this family friendly event. This is the perfect activity for festival goers of all ages!
Last but definitely not least, what is a country music festival without some old fashioned line dancing and karaoke? There will be a series of events held every day from 12:00 PM-7:00 PM at Westworld Campgrounds where fans can dance and sing the day away. Dig your boots in and live out your own dreams of singing and dancing just like all of your favorite country stars.
With all of these high energy activities and more, we know Faster Horses will be one of the best events of the summer! For more information on the lineup as well as more events that will be held on the festival grounds this weekend, click HERE!
You May Also Like...
Gallery | August 03, 2017

Article | July 16, 2018

With so many amazing music festivals hitting this summer, we know it can hard to decide which to fit... VIEW ALL