Carrie Underwood Talks 'Cry Pretty' In New Album Preview
In a new album preview, Carrie Underwood shares unheard details on her upcoming studio album!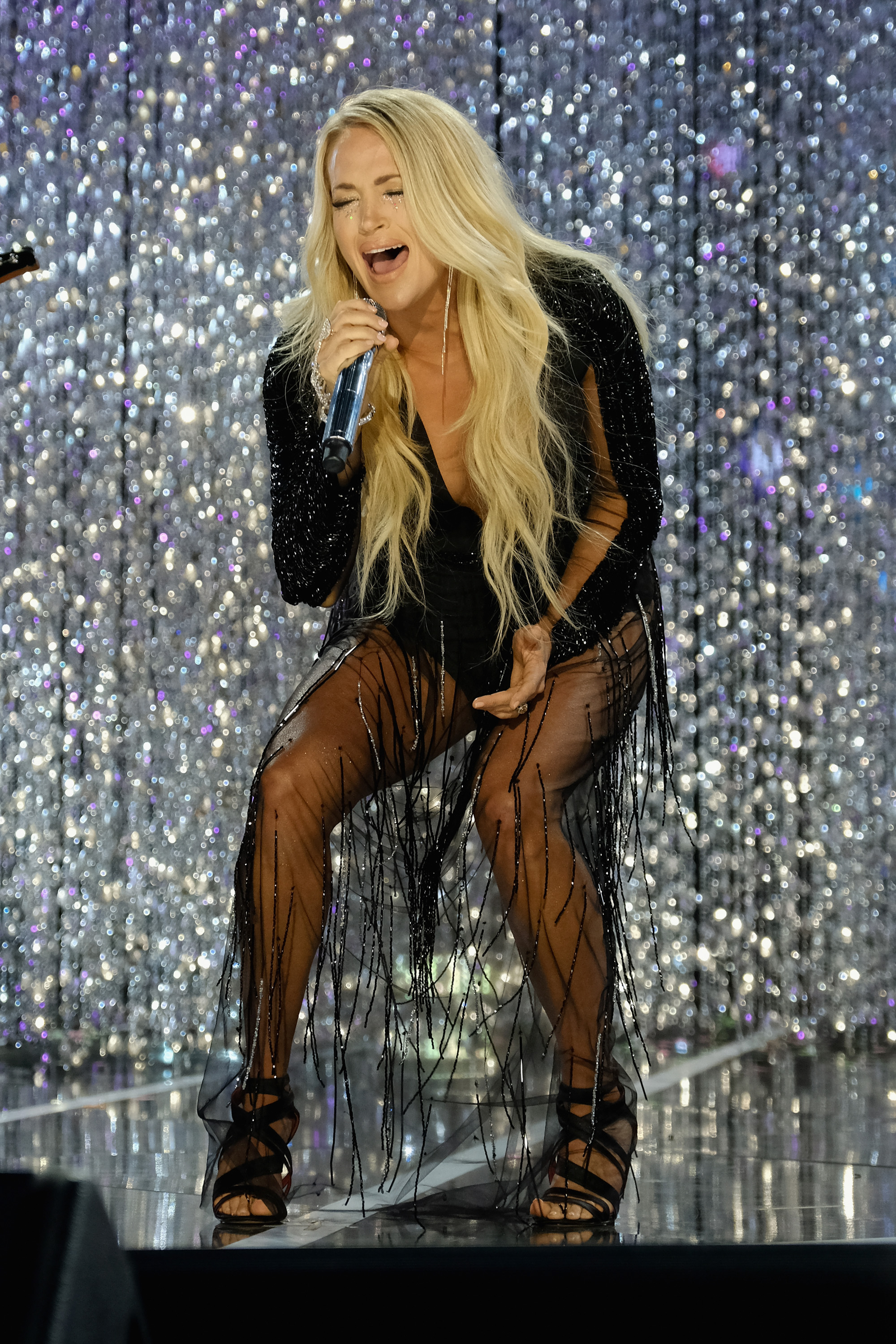 Carrie Underwood is one of the biggest female singers in country music and has not released an album in 3 years. However, new music is on its way!
Since the release of her single "Cry Pretty," fans have been anxiously awaiting Underwood's upcoming sixth studio album. The country singer debuted the title track at this year's ACM awards and has described "Cry Pretty" as the tone for the entire album. Now, she is unveiling even more about the new project and is keeping fans on the edge of their seats with the rest of the tracks set to be released September 14!

In a new preview trailer, Underwood gives fans a behind the scenes look into her writing process for Cry Pretty and what to expect from the record. The country star also explains why her upcoming album may her most emotional yet. Underwood explains, "We have a lot of songs on there that are definitely emotional and kind of soulful and real and raw…There's so much love and care and heart that has gone into writing these songs, putting music to these songs. Everything has been done in such a careful and loving way."
Check out the full album trailer below:
Cry Pretty was co-produced by both Underwood and David Garcia and we cant wait to experience the emotional depth and phenomenal vocal talents we've come to expect from the singer!
For more information on the upcoming record, click HERE!
You May Also Like...
Article | April 18, 2018

Since the release of her highly successful album, Storyteller, which produced four No. 1 singles... VIEW ALL

Article | May 07, 2018

After a brief hiatus from the spotlight due to an injury to her face and wrist, Carrie Underwood has... VIEW ALL