New Artist Spotlight: Priscilla Renea
This talented singer-songwriter has written smash hits for Carrie Underwood, Miranda Lambert and many more!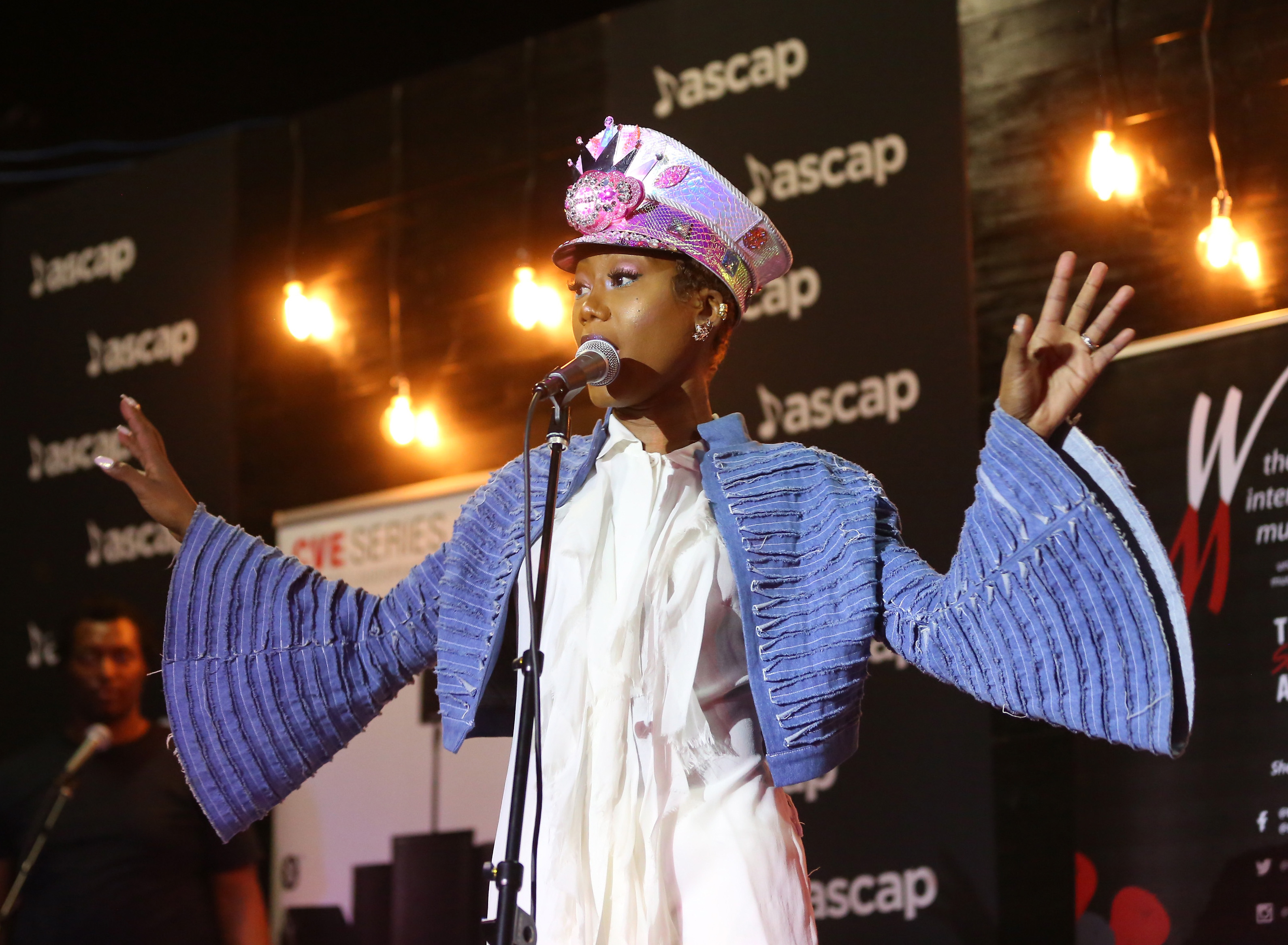 This week's New Artist Spotlight is singer and songwriter, Priscilla Renea. Although you may not be familiar with her name, she has co-written major hits for Rihanna ("California King Bed"), Pitbull ("Timber"), Miranda Lambert and Carrie Underwood ("Somethin' Bad"), and many others.
Focussing on her career as an artist, Renea released her most recent album, Coloured. Billboard describes the album as an "intriguing yet organic fusion of R&B and Nashville twang." The album includes country-inspired tunes like "Family Tree," "Jonjo," and "Gentle Hands."
Listen to "Gentle Hands" and "Heavenly" below:
To help create the country tunes, Renea's cowriter, Brett James, let her stay in his converted barn studio in Nashville while writing the album. Renea told Billboard that her country music inspirations come from artists like Billy Gilman, Shania Twain, Billy Ray Cyrus, and Faith Hill.
"So it's funny that I'm now being myself and writing songs about my childhood and they naturally have this dark, swampy, country-western feel," Renea says. "I didn't do that on purpose. That's just in me from growing up in the South."
Continuing about the importance of country music, Renea said, "When I went to the Grand Ole Opry, there were photos of two black people hanging up on that wall backstage. One of them was Chuck Berry and the other was Darius Rucker. And I thought, 'Well, you know what? I want my picture up there. I want it right here,' and I touched a space on the wall that was empty. And I was like, 'I can't wait to come back here and sing and have my jacket hanging up in the window one day.' Why shouldn't I have that dream? I want everybody to feel like there is a chance for them in whatever it is that they want to pursue."
We know the sky's the limit for Priscilla Renea and can't wait to see her jacket in the Grand Ole Opry's window one day. To learn more about Renea, visit her website.
You May Also Like...
Article | July 11, 2018

This week's New Artist Spotlight showcases 21-year old singer-songwriter, Joe Lasher. Lasher's... VIEW ALL

Article | June 27, 2018

This week's New Artist Spotlight showcases rising mother-daughter duo, The Belles. The duo... VIEW ALL