Eric Paslay & Wife Announce That They're Expecting!
The country couple are expecting their first child together and we couldn't be anymore thrilled!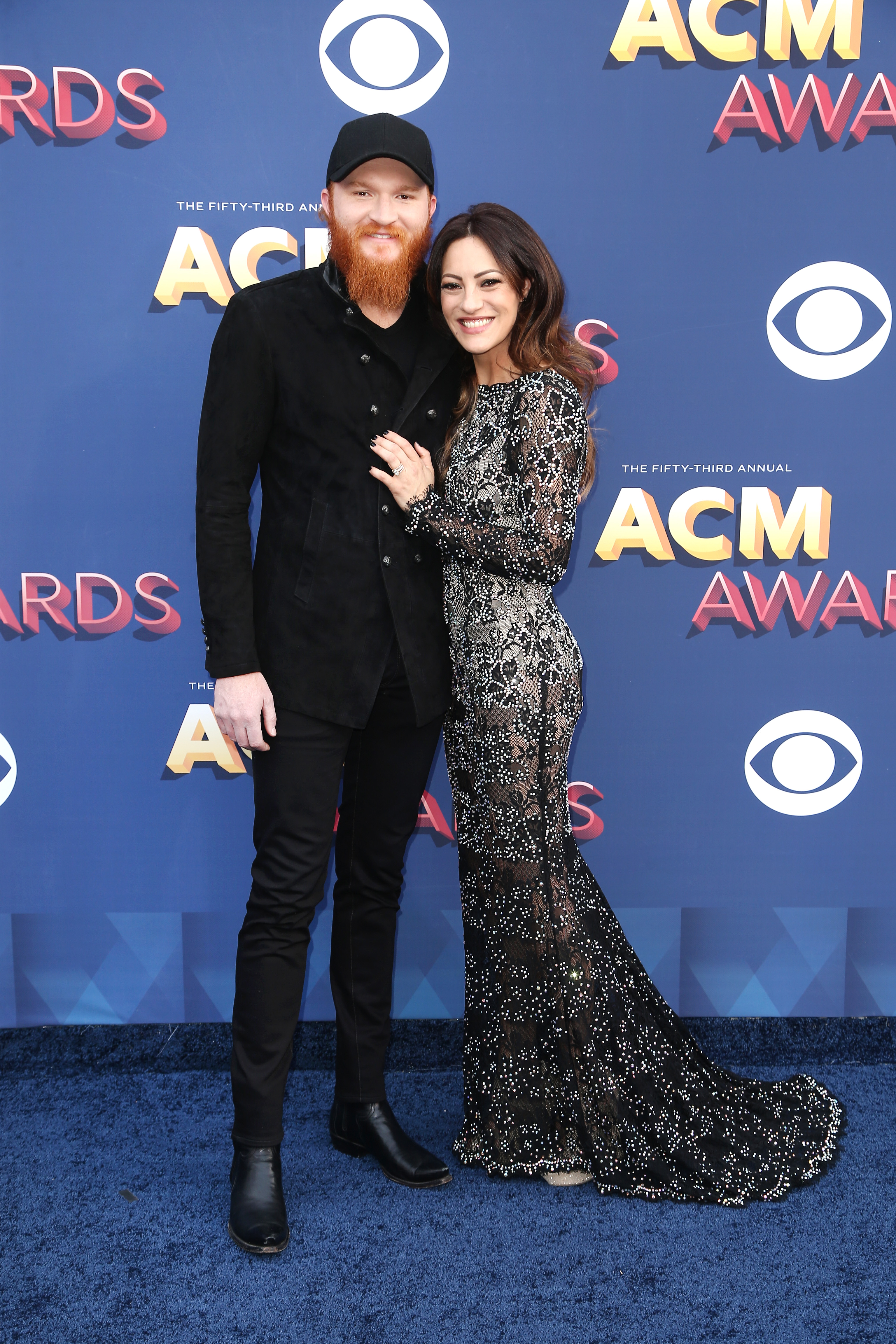 If you have any spare change lying around, send some over to Eric Paslay. Early this morning, July 16, the country star revealed he and his wife Natalie are expecting their first child together in a cheeky (pun-intended) Instagram post!
Standing side-by-side and sharing a sweet smooch, the country couple revealed the baby news through social media with a photo that featured the duo alongside a sign that reads, "Need diaper money." The caption reads, "@nataliepaslay and I are so EXCITED to announce that we…!!! #NeedDiaperMoney #baby #pregnant #love #photooftheday."
It's no secret that these two are head over heels for one another and since their wedding in April 2015 in Charlotte, Tennessee, fans have been excitedly waiting for possible baby news. When the couple got married, Paslay stated, "[The best part] is knowing that my best friend is the steady star in my sky, and knowing that she'll always be there…We're committing to each other. I'm grateful she knows what journey we're on together. It's pretty cool." The two met through Paslay's then-publishing company, where Natalie worked. Neither has yet revealed the baby's due date or sex, but we'll be on the lookout for more news hopefully coming soon!
We recently sat down with Paslay in the studio and discussed his latest single 'Young Forever,' which is all about the beauty of youth and the importance of staying in-touch with your carefree side. Though his childhood may be behind him, Paslay's days of fun are long from over and can only imagine his excitement of a baby on the way. Along with his latest single, the "Friday Night" singer has more music in the works and we can't wait to a get a full album, hopefully coming soon!
For more inforamtion on Eric Paslay, head to http://www.ericpaslay.com.
You May Also Like...
Video | July 13, 2018

Video | July 03, 2018