Cole Swindell Shares Track Listing For New Album 'All of It'
Cole Swindell discusses new album, song inspiration and more!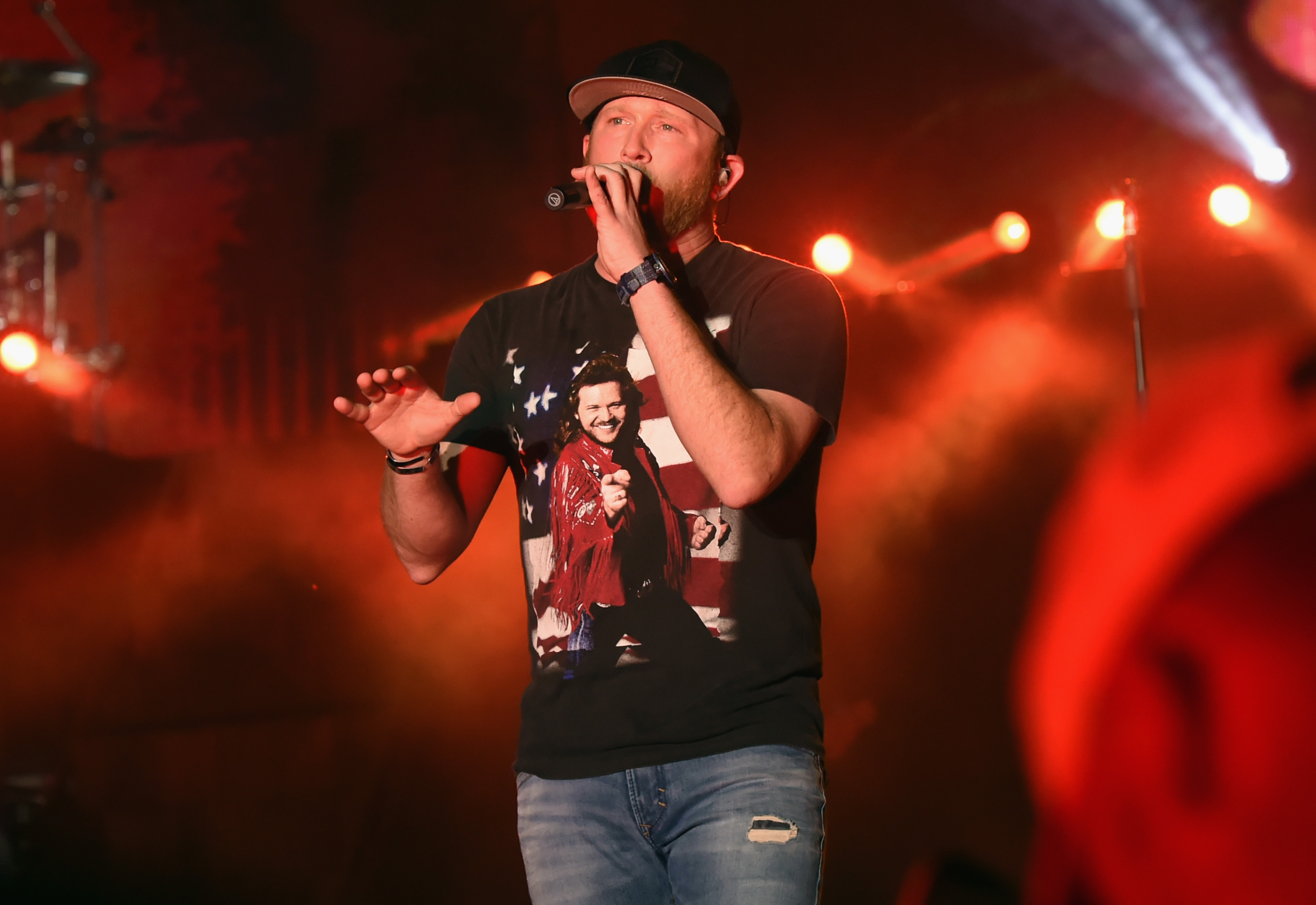 Cole Swindell is giving fans a steak preview into his upcoming album, "All of It," by sharing new details on the new record as well as the track listing.
When the country star first heard the song that would ultimately become the album's title track, he knew it fully encompassed the theme of his record. "We had our songs recorded and I happened to hear this song called 'All of It' and I said, 'I've got to have that song,'" Swindell tells Sounds Like Nashville. "It was the first time ever I went back in the studio because I knew I had to have it. It was something my album was missing. It's got a cool vibe about it."
The hitmaker also reveals it was the melody that convinced him to make it a part of the album, adding that it's reminiscent of his debut single "Chillin' It." "It's telling your partner 'I want the good, the bad, I want all of it,'" says Swindell. He considers the track a love song, however, it includes enough of a high energy that it'll definitely make the cut for Swindell's live shows.
"As I've grown as an artist, I've put out the songs like 'Break Up in the End,' 'You Should be Here' and I love those songs because I know what they mean to people," he continues. "But the show I like to put on, I need songs like 'All of It' that gets the crowd going. It's a feel-good song that I think people are going to want to roll the windows down and turn up."
Make sure to get your copy of Cole Swindell's All of It, which will be available on August 17. Pre-order your copy now.
All of It Track Listing:
1. "Love You Too Late" (Cole Swindell, Michael Carter, Brandon Kinney)
2. "All of It" (Bobby Pinson, Dallas Davidson, Kyle Fishman)
3. "Somebody's Been Drinkin'" (Brent Anderson, Lynn Hutton, Hunter Phelps)
4. "Sounded Good Last Night" (Michael Carter, Shane Minor, Chase McGill, Cole Taylor)
5. "Break Up in the End" (Jon Nite, Chase McGill, Jessie Jo Dillon)
6. "I'll Be Your Small Town" (Cole Swindell, Cole Taylor, Chase McGill)
7. "The Ones Who Got Me Here" (Cole Swindell, Ashley Gorley, Jesse Frasure)
8. "20 in a Chevy" (Cole Swindell, Ross Copperman, Jon Nite)
9. "Reason to Drink" (Cole Swindell, Michael Carter, Brandon Kinney)
10. "Her" (Matt Jenkins, Ashley Gorley, Chase McGill, Wade Kirby, Phil O'Donnell)
11. "Both Sides of The Mississippi" (Matt Jenkins, Ben Hayslip, J.T. Harding)
12. "Dad's Old Number" (Jessi Alexander, Chase McGill)
You May Also Like...
Article | June 04, 2018

The wait is almost over! Cole Swindell is releasing information on his highly anticipated third... VIEW ALL

Gallery | February 20, 2018