Kacey Musgraves' 'High Horse' Video Is Shaking Up The Genre!
Kacey Musgraves released the video for 'High Horse' and we are loving it!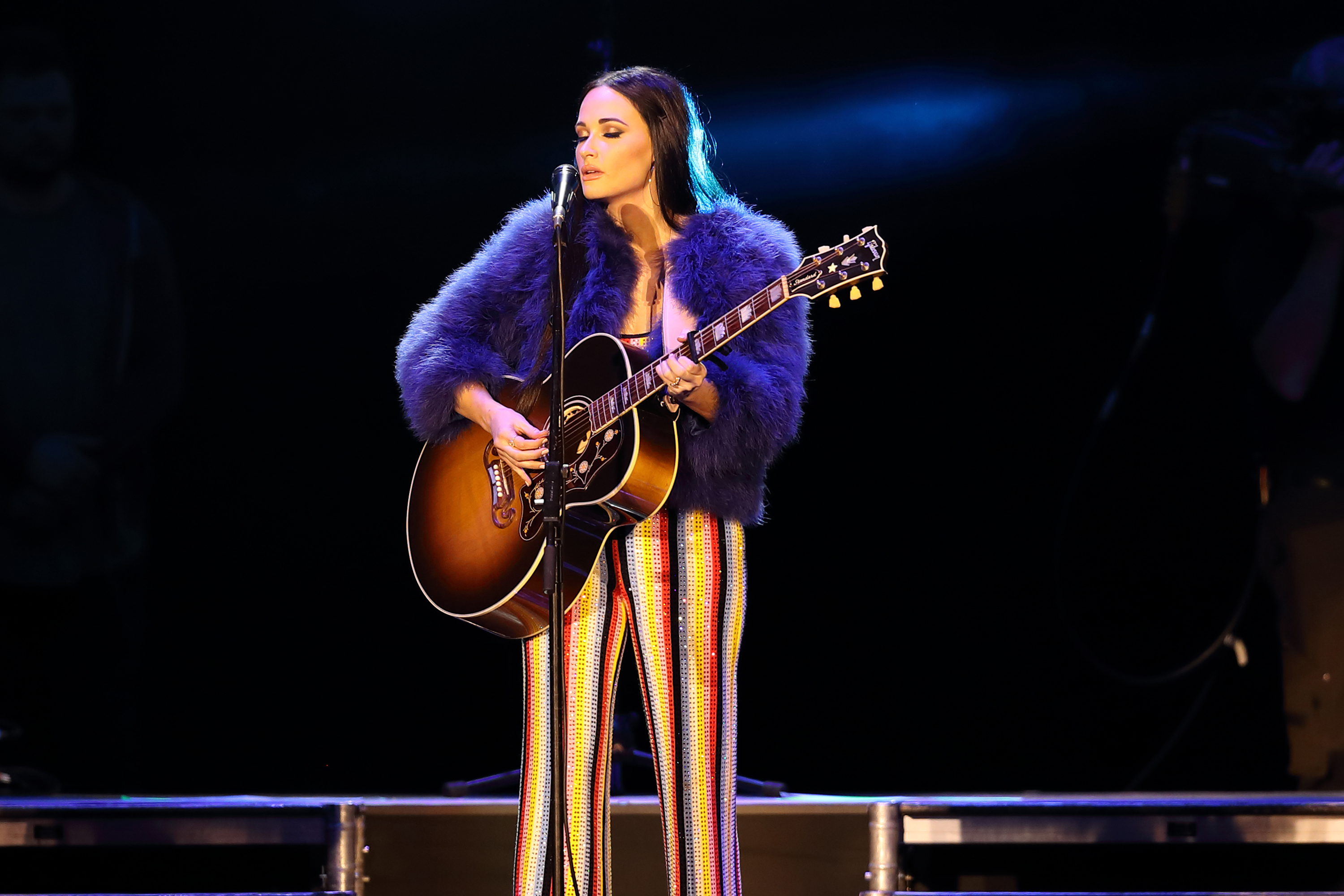 Singer-songwriter Kacey Musgraves is known for shaking things up a bit in the country music scene. Whether that be touring with Katy Perry or collaborating with pop sensation Harry Styles, Musgraves is far from your traditional country sound. Her latest album, Golden Hour, has a bit of a disco flare and the music video for her single 'High Horse' is complete with 70s era clothing and a high energy karaoke night!
In the video, released July 11, Musgraves wears a bright orange jumpsuit and dreams about telling off her obnoxious boss. In her fantasy, the singer goes to the most elaborate karaoke night possible, sings and dances the night away wearing a sparkling jumpsuit and eventually rides off on a beautiful white horse. Musgraves' instagram name, spaceykacey, seems perfectly fitting for the vibe of the video, which combines elements of the artists country beginnings while also showing her unique upbeat disco side.
We're loving seeing Kacey take the genre in a new direction! Check out the full length video here:
In addition to her latest music video, the artist also released a soundcloud remix of 'High Horse.' The remix really brings out the disco elements of the song and blurs the line between country and EDM. Instead of being played at your usual backyard barbecue, this country song could easily be heard at a dance club! Musgraves is truly pushing the limits and bending genres, proving that she is not a one-dimensional singer, but instead a talented well versed artist!
https://soundcloud.com/kacey-musgraves/high-horse-kue-remix

To catch more of Kacey Musgraves, make sure to get your tickets to see her on tour this summer with Harry Styles! With only a few shows left, you won't want to miss your chance to see her live. Get your tickets HERE!
You May Also Like...
Video | June 29, 2018

Article | June 25, 2018

Friday, June 22, pop sensation Harry Styles and country star Kacey Musgraves performed together at... VIEW ALL