Kenny Chesney Releases Two More Tracks From 'Songs for the Saints'
Kenny Chesney gives fans a sneak peak into his upcoming album with two more tracks!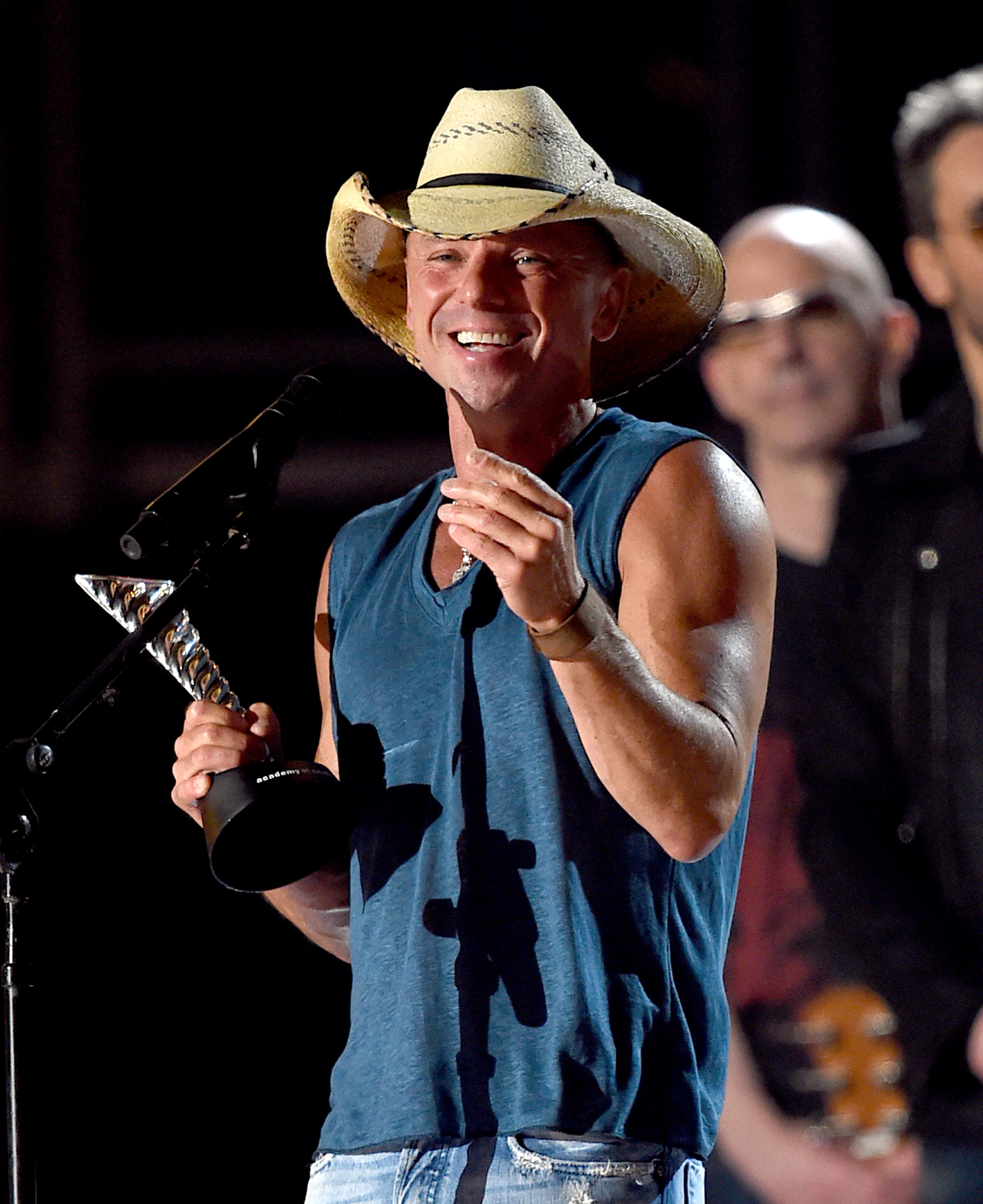 Kenny Chesney is building up the anticipation for his new album, Songs for the Saints, by releasing two more instant grat tracks.
Songs for the Saints, which honors not just the Caribbean islands known as the Saints, but also the spirit of the people who live there, distills the tranquility and peace that Chesney finds when he disappears into the local habitat that has been his refuge for two decades.
Chesney describes "Pirate Song" as emerging "as a love song to everything the islands have always been: freedom, time slowing down, being calm and at sea. Even when my friends and people I knew were coming through my house after the storms came through, I knew the essence of what those islands are couldn't be extinguished inside them.
The other instant grat track, "Better Boat." features Mindy Smith and will be out this Friday. "Of all the songs on there, 'Better Boat,' I think really captures the emotion of that moment – and the months following," says Chesney in a press release, "There's an acceptance it takes to face those challenges and that uncertainty… the lyric has that line, 'I ride the waves I can't control…' And that's exactly how this was, and in some ways, still is."
When discussing why Chesney choose Smith to be featured on the track, he said, "Mindy's voice is so much a part of my life on the islands: I woke up with her music, drifted across the ocean with her music, watched the sun sink and the stars come out to that voice. When I heard this song, and thought about what it means, I knew Mindy had to be on here, because she's like an angel, a spirit who lets you know that no matter what, it's going to be okay. That's a very big deal."
Chesney's publicist explains, "With all the proceeds of Songs for the Saints going to Chesney's Love for Love City Foundation, the reserved musician stresses this album isn't about the destruction and devastation, as much as it is the beauty of life in the islands, and the way its people create a life that is their own. It was the sense of friendship and freedom, as well as the unspoiled beauty that drew him as an artist emerging with a perspective wholly his own."
Listen to the released songs from Songs for the Saints everywhere HERE.
"Get Along" is currently sitting at Number Two on the country radio charts, proving Songs for the Saints to already be a successful album from Chesney. "Better Boat" is available this Friday, July 13, with the full album being released on July 27.
You May Also Like...
Article | June 14, 2018

Country phenomenon, Kenny Chesney, has just released the track listing for his new album... VIEW ALL

Article | June 21, 2018

After twenty-three years, David Lee Murphy has reached the number one spot on the Billboard and... VIEW ALL