Sugarland Talks Working With Taylor Swift & Making 'Babe' Music Video
The country duo share behind the scenes details into the creation of their new music video "Babe."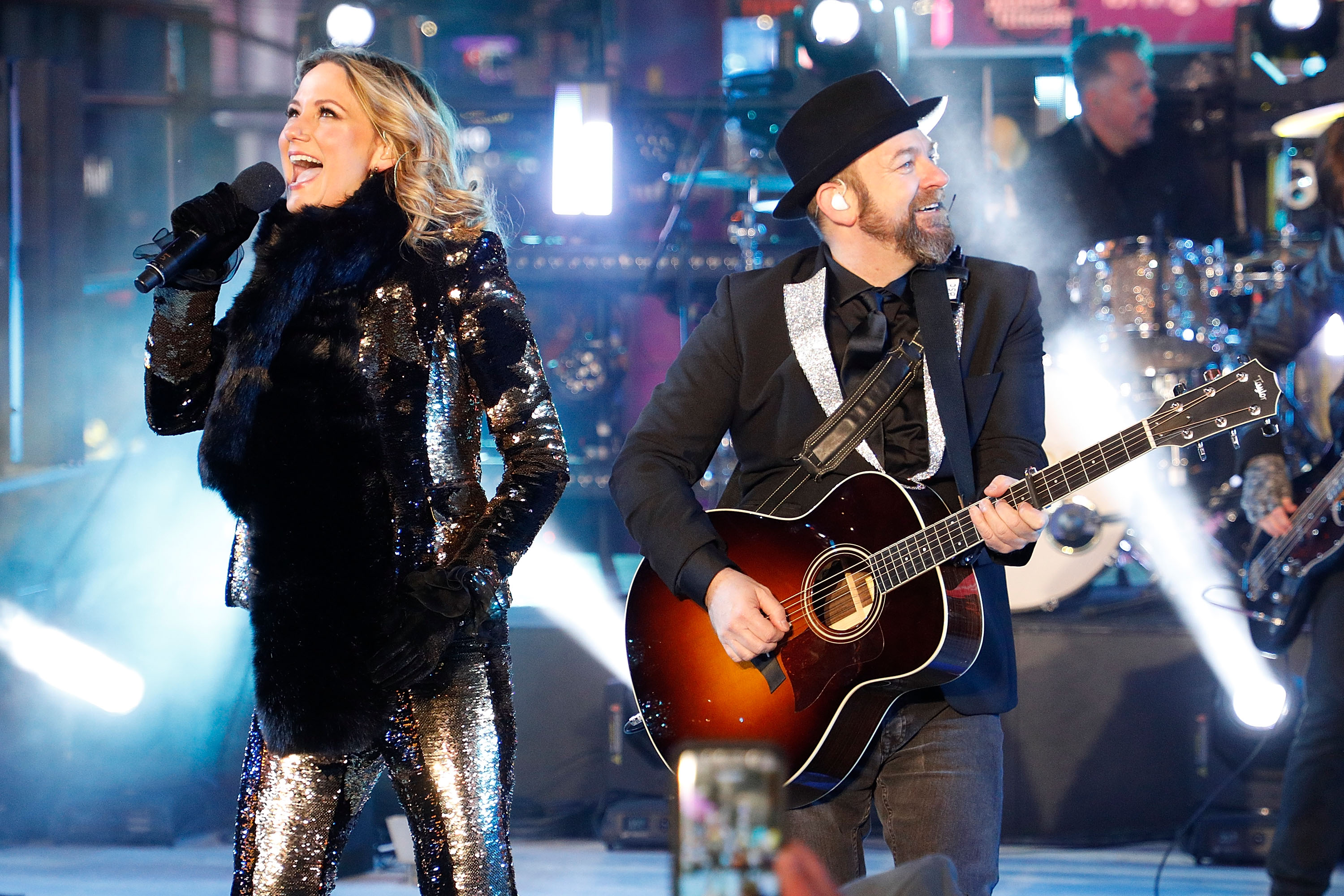 The fantastic duo Sugarland made their grand return to country music with their latest album Bigger, which featured a duet with pop queen Taylor Swift. The collaboration, 'Babe,' was written by Swift and even includes some of her signature vocals during the chorus. With such an exciting collaboration, we had to get the scoop on how this this partnership came together, but especially who was the mastermind behind their awesome music video!
During an exclusive interview with Sugarland, the duo discussed how none other than the pop sensation herself came up with the idea behind the music video for "Babe." According to Jennifer Nettles, "This is all of Taylor's idea. She said I have an idea for a video and so she sent this treatment over and had like this fully realized period piece. You know this sort of Mad Men-esc and it's very narrative of the story." The country stars' also divulge into the making of the video and shared some hilarious moments you have to hear to believe!
Watch our exclusive interview with Sugarland in the clip below:
Originally written for her album Red,"Babe" was gifted to Sugarland to record and has quickly become a summer hit! With Swift acting as the mastermind behind the catchy single and video, fans can easily see the influence the pop singer had throughout the music video.
Swift plays the mischevous "other woman" in the music video plot, while Nettles depicts a 1960s housewife who is wronged by her husband. Swift's character is described by People as a "red-haired femme fatale" who is having an affair with Nettles on-screen husband, actor Brandon Routh.
If you haven't watched this period themed music video yet, then you got to check it out in the clip below!
You May Also Like...
Article | June 11, 2018

The much anticipated music video for Sugarland's new single, "Babe," is finally here! The song... VIEW ALL

Article | April 13, 2018

Taylor Swift, the once country star turned pop sensation, has been recently dipping back into her... VIEW ALL