FGL Gives Fans A Sneak Peak Into Their Upcoming Album
FGL has released another single and talks about their upcoming studio album!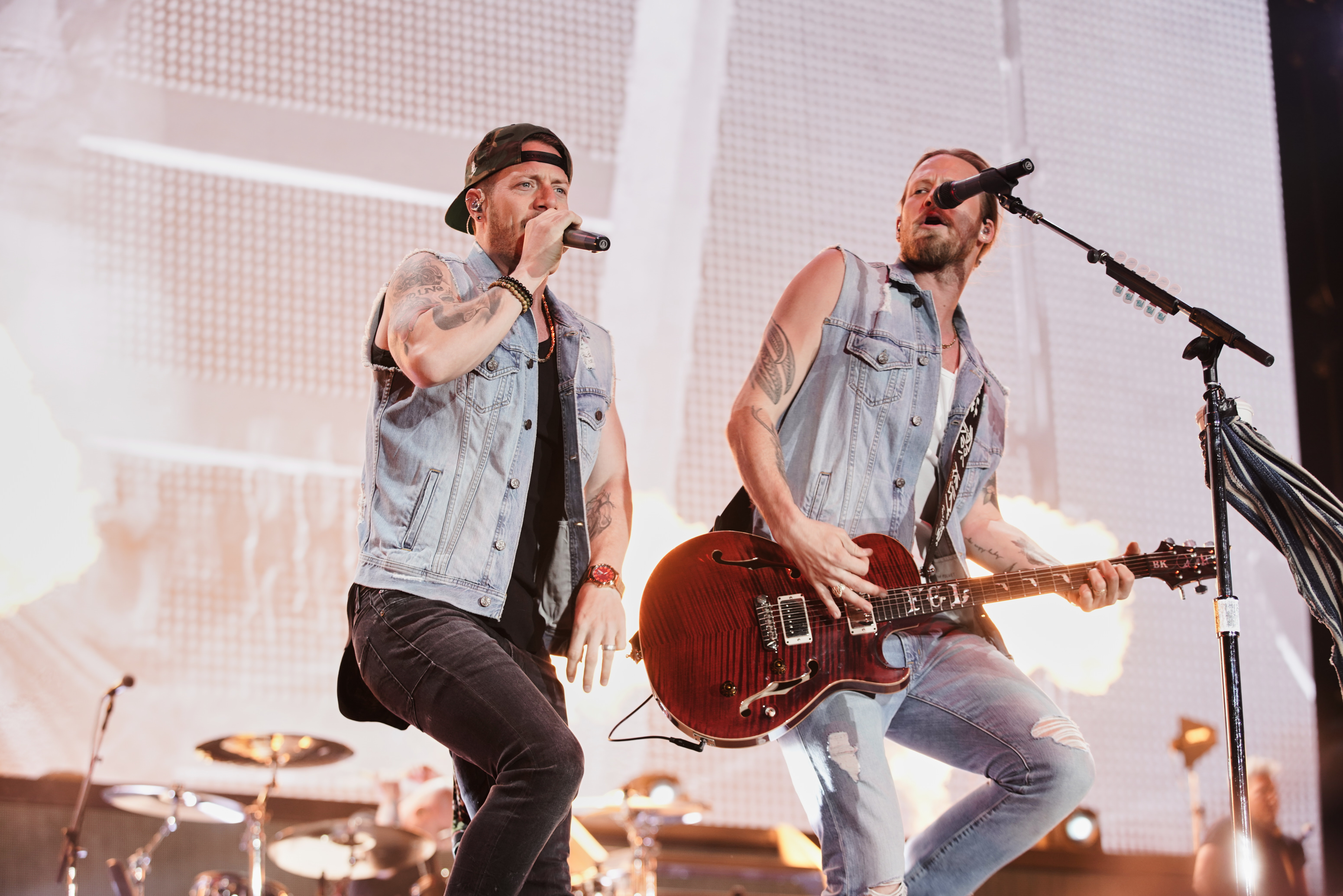 Country music's leading duo, Florida Georgia Line, recently released two new hit singles, "Simple" and "Colorado," but the talented artists luckily have much more in store for fans. The two musicians, Brian Kelley and Tyler Hubbard, have been hard at work in the studio and have announced that "Simple" and "Colorado" are only a small taste of what is yet to come on their upcoming studio album. On Sunday, July 8, FGL took to Instagram to share yet another single that will be a part of their next studio album!
Kelley and Hubbard have not released a full length album since Dig Your Roots in 2016 and are excited to share some new music with their dedicated fans! During an interview at the 2018 Billboard Country Power Players event in Nashville, Hubbard told audiences, "We got a song coming out with Jason Derulo in a couple months probably that we're pretty excited about. We think it's a good 'Meant to Be' follow up, real special song."
In addition to the feature with Jason Derulo, Hubbard went on to explain why this fourth album is so special to the duo. He stated, "Our whole fourth album, I think it's going to be bigger and more special than any of our previous albums. We've really poured a lot of heart into it and been working and writing for about a year and a half on it. So we're very excited and can't wait for the fans to hear it."
With 14 No. 1 songs under their belt already, FGL has fans on the edge of their seats waiting to hear what they have in store next! The duo is truly blazing the trail in the country genre as well as crossing over to pop fans, even receiving Billboard's first-ever Trailblazer Award. The country stars' are known to surprise fans by mixing up their sound, so we will all just have to wait and see what they are going to throw at us next!
You May Also Like...
Gallery | June 27, 2018

Article | June 04, 2018

It was only a matter of time until the fun-loving guys of Florida Georgia Line (FGL) would head to... VIEW ALL