Michael Ray Announces New Single, 'One That Got Away'
Ray announces new single from his sophomore album 'Amos'!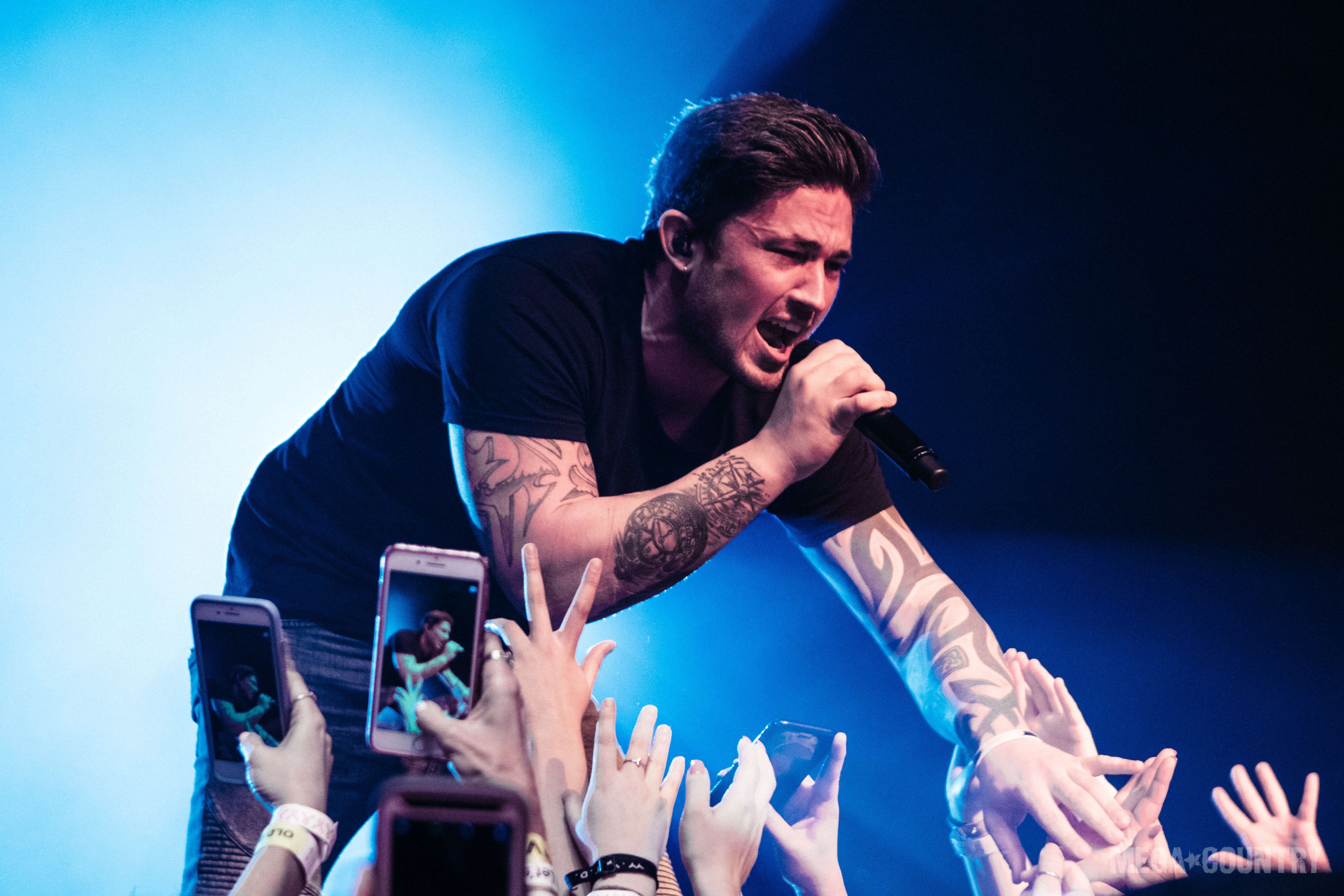 Michael Ray announced a new single from his latest album, Amos. "One That Got Away" is sure to be a summer hit as it gets picked up by more and more radio stations!
"One That Got Away" is tied for most-added at country radio upon impact and has earned support approaching 40 stations in just two weeks. The single, written by Old Dominion's Matthew Ramsey and Trevor Rosen, alongside Josh Osborne and Jesse Frasure, comes off of his album Amos and has been called "irresistible" by Sounds Like Nashville. Check out the new vertical video for "One That Got Away" below:
"Sometimes you get in that moment and you're like, 'This person might be out of my league a little bit, but for whatever reason they're into me, so I'm just gonna roll with it. It might backfire and they might break my heart, but it's gonna be one hell of a story in the end,'" Ray said while describing the song in a press release.
Ray continued to explain why he picked "One That Got Away" as the next single, "One of the things that I like to do when I listen to music in the summertime is to take the roof off my Jeep and just cruise somewhere, and this song just gave me that feel of one of the songs you can crank up before you head to the show. It puts you in that mood to create the rest of the night."
Ray performed "One That Got Away" on Good Morning America last month. Watch the "concept" music video for the single below:
Be sure to check out other songs from Ray's Amos album everywhere HERE.
Amos Track Listing:
Fan Girl (Matt Jenkins, Brad Tursi, Josh Osborne)
One That Got Away (Osborne, Matthew Ramsey, Trevor Rosen, Jesse Frasure)
Summer Water (Heather Morgan, Lee Thomas Miller)
Get To You (Abe Stoklasa, Pavel Dovgalyuk)
Forget About It (Luke Laird, Jaren Johnston)
Her World Or Mine (Brett Beavers, Jamie Paulin, Travis Denning)
You're On (Chase McGill, Jessi Alexander, Jenkins)
I'm Gonna Miss You (Corey Crowder, Matt McGinn)
Dancing Forever (Ross Copperman, Shane McAnally, Ramsey, Rosen)
Girl From Spring Break (Ben Hayslip, Emily Weisband, Rhett Akins)
Drink One For Me (Josh Thompson, Jimmy Robbins, Jon Nite)
You May Also Like...
Article | June 01, 2018

Michael Ray's sophomore album, Amos, is officially out. This eleven-track album, named after his late... VIEW ALL

Article | April 19, 2018

Michael Ray, known best for number one hits "Kiss You in the Morning" and "Think A Little Less, is... VIEW ALL