Zac Brown Band Is Back In The Studio With A Possible New Album!
Zac Brown Band announced that they are working towards releasing a new album after their time on the road!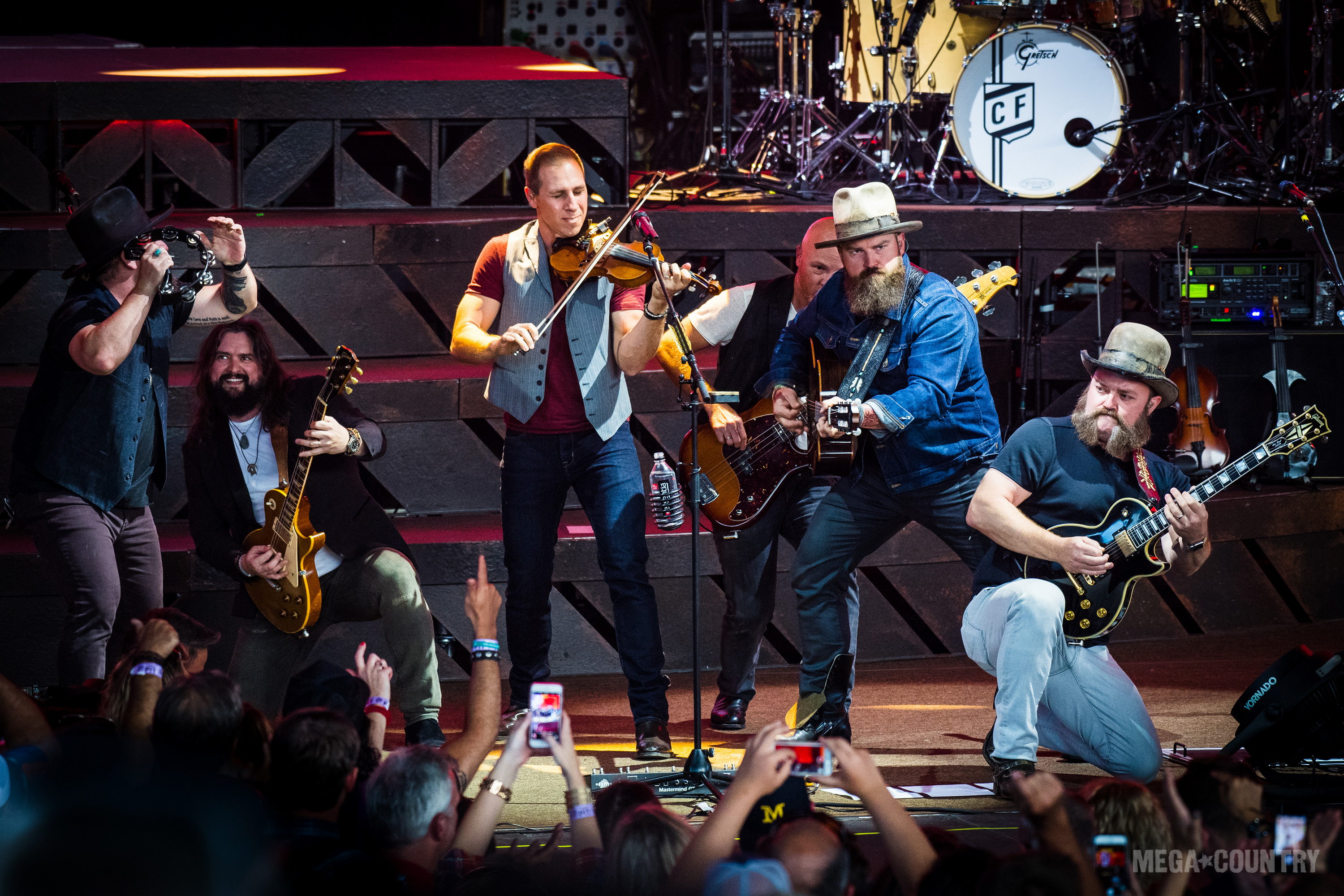 The multi-platinum GRAMMY award winning group Zac Brown Band is currently on the road for their summer trek, Down The Raabbit Hole Live: Zac Brown Band 2018. The artists are killing it on their latest tour and have already made stops across the country as well as set to perform until their closing show in London in late October.
As if their tour schedule wasn't already busy enough, the octet has announced that they are currently working on new music and are hoping to release another album after getting off the road!
In an interview with Billboard, fiddle player Jimmy De Martini stated that the band has been recording new songs that will hopefully give the group a fresh sound on an upcoming album. De Martini explained that once the artists are off the road, they hope to "keep writing music and try to do a different type of music every time we put out a new album." he then continued to say that this new sound the group is hoping to bring to fans is already in the works. De Martini explained, "We have a bunch of songs in the bag — we actually have some halfway recorded…I'm not sure exactly what we're gonna do or when we're gonna record it (the full length album), but it's kind of a surprise. I don't think I can reveal too much, but just say it's a different sound. We're stretching the boundaries again, for sure. Sonically it may vary from some stuff we've done in the past, but I think people like that about us. Overall we try to just make good music."
The group has been together for 16 years now and is known to consistently produce chart-topping hits including "Chicken Fried," "HomeGrown" and "Toes." We are beyond thrilled to hear about the possibility of a new album and can't wait to see what these artists have in store for us!
For more information about possible new releases and tour dates, click HERE!
You May Also Like...
Gallery | June 12, 2017

Article | August 24, 2017

Today (August 24), Zac Brown Band released a cinematic live-performance video for their new single... VIEW ALL