Lauren Alaina's Lyric Video For 'Three' Will Give You The Feels
Lauren Alaina released a lyric video for "Three" that we are absolutely loving!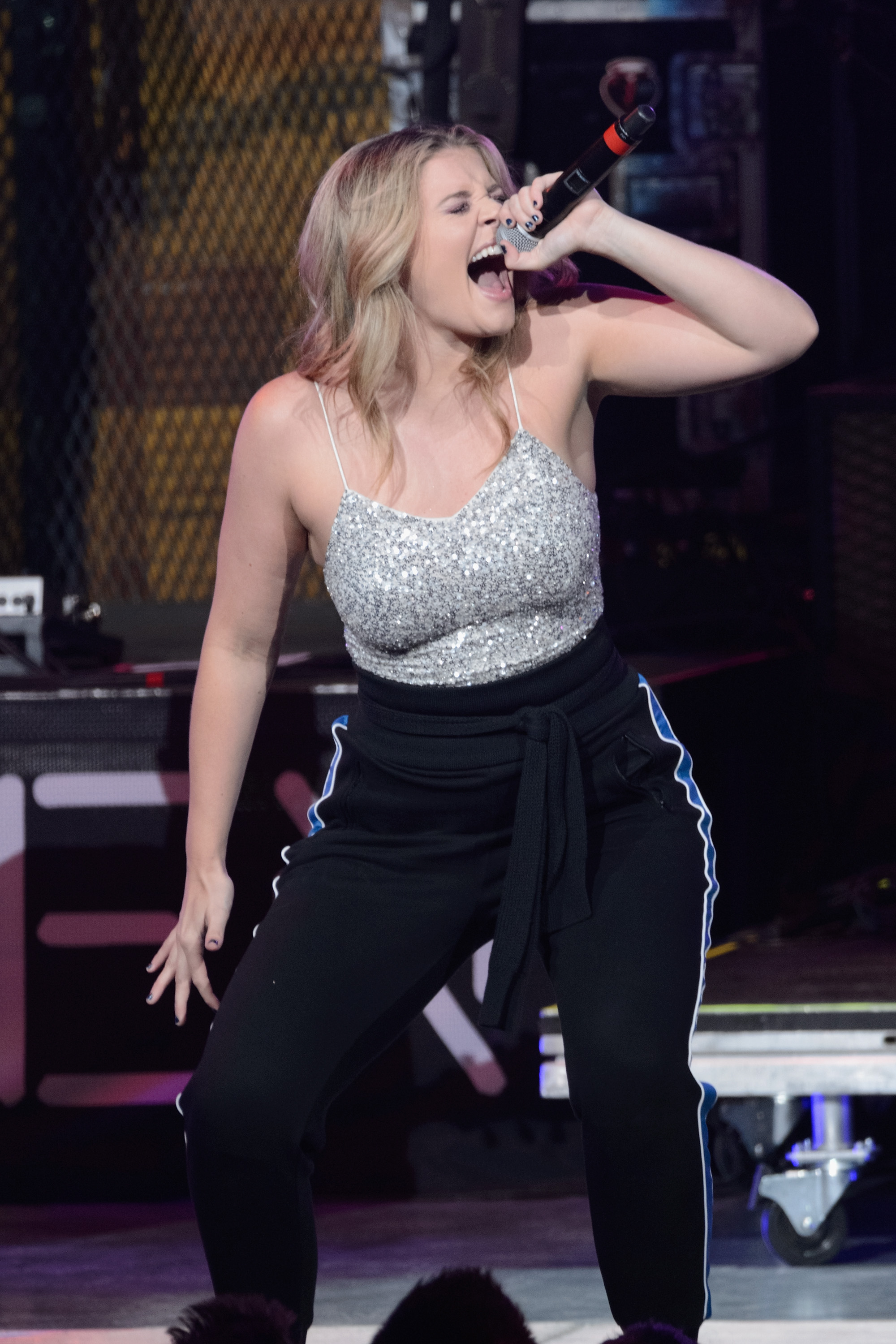 Lauren Alaina is known for creating music that connects with her fans on an emotional level. Her first No. 1 hit, "Road Less Traveled," is all about taking chances and embracing the qualities that make you unique and special. Alaina's collaboration with Kane Brown on "What Ifs" is an emotional ride of the uncertainties of love, but also highlights the exciting possibilities love can bring. And with the release of her latest lyric video, the country star is pulling at our heart strings once again with "Three."
Written by Alaina, Seth Ennis and Jordan Reynolds, and featured on her sophomore album Road Less Traveled, the new single is all about missing out on life's precious moments when pursuing your dreams and trying to make it into the music industry. As the lyrics fill the screen, images of the singer and her family through the years flash by as well as tender moments with her longtime boyfriend, Alex Hopkins.
Check out Alaina's new video below:
When it comes to living her dreams and pursuing her passions, the budding star is quite honest about the sacrifices she has to make in order to do what she loves. "I miss everything and I don't ever get to be home, but I get to be on this stage and I get to live my dream that I had since I was a three-year-old girl with a hairbrush in my hand pretending I was Reba McEntire," Alaina recently revealed while on tour with Luke Bryan. "As much as I've had to sacrifice I've gotten so many blessings and I wanted to write a song about that journey."
Reaching radio is also a huge milestone in country music and one that many female artists rarely get. Alaina is pretty candid about the hurtles of having her music reach broader audiences on radio and her song "Three" is very open about that reality. That's also why having "Three" out there is so special for the country singer. "One of the biggest (Country Radio Seminar) moments for me was last year at Universal's Ryman Auditorium show," Alaina told Country Aircheck. "I got to play 'Three,' a song I wrote about the last six years of trying to get on the radio." She added, "I got a standing ovation. It took my breath away."
For more on Lauren Alaina, catch her on Jason Aldean's High Noon Neon Tour.
You May Also Like...
Article | June 12, 2018

The 12th Annual ACM Honors, an evening dedicated to recognizing the special honorees and... VIEW ALL

Gallery | May 23, 2018