Tyler Farr Releases Music Video For 'Love By The Moon'
Tyler Farr recently released his latest music video featuring his wife Hannah!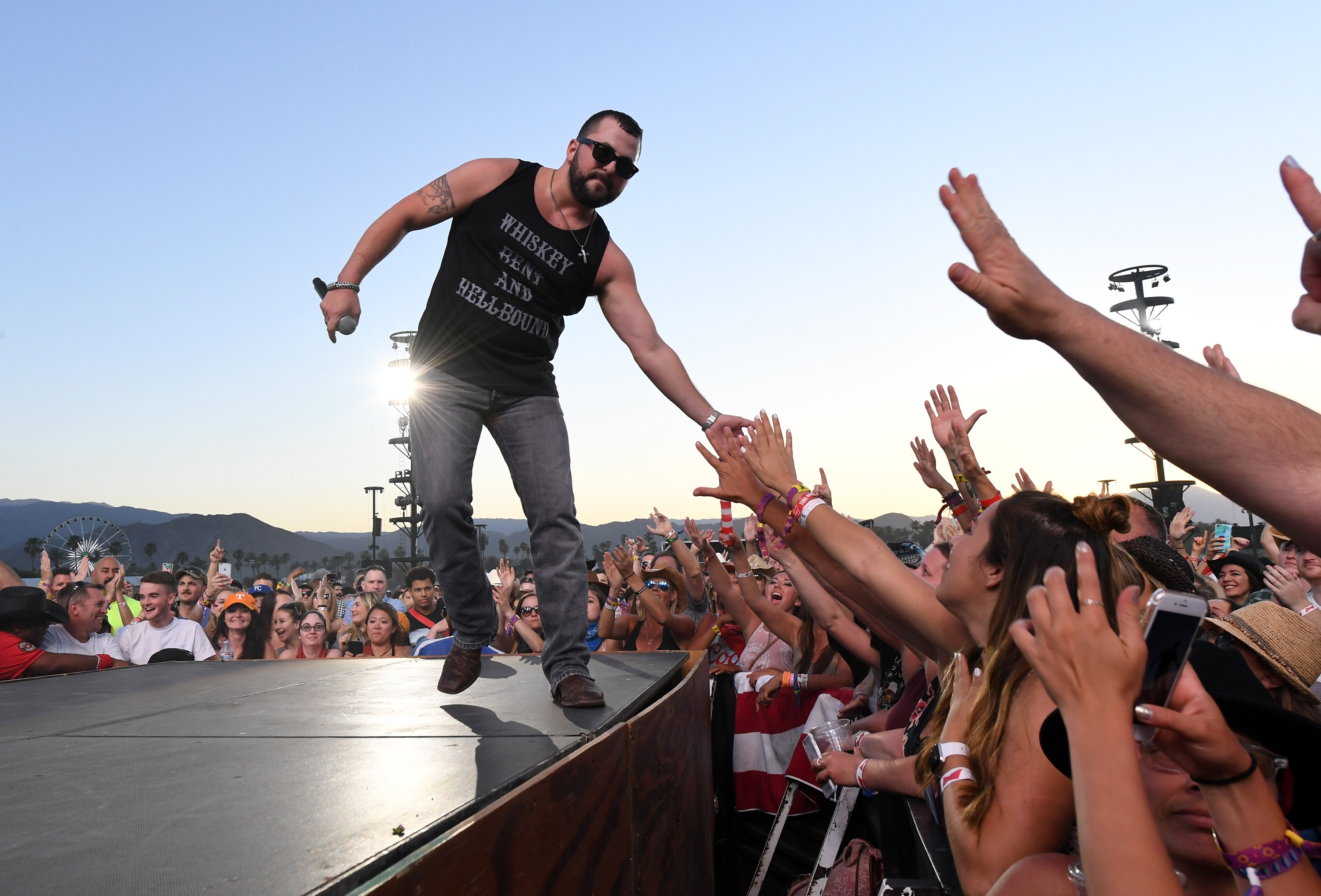 Sunday, July 1, Tyler Farr released the music video for his 2018 hit song "Love By The Moon". The video gives fans a quick glimpse into Farr's down to earth country roots by showing viewers a bit of Farr's real life. The video was shot on Farr's home farm and shows him going to his local supply store, mudding, fishing, walking with his dog, and spending time with his wife.
Instead of hiring a model or actress to play the lead in the video, the country singer filmed the video with his wife Hannah! Farr and his wife have been married for nearly two years now and the song was written for her. The music video gives fan an honest look into the couples lives and feels very real. Farr stated, "We live in the country and enjoy our lives together on the farm. We laugh, work and play hard. This song is us!"
Tyler Farr has always been known to be honest and authentic with his fans and this video is a true testimony of that. There are no over the top features, and though the video is well made, Farr is simply living his life and letting us see a small bit of it.
The singer has said that he loved being home to film the video because as a country artist he is often on the road. Lucky for us, Farr will be on the road performing all summer across the country through September 23. While on tour, Farr will be sharing the stage with Dustin Lynch, Cole Swindell, Lindsey Ell & more. The artist is known to take the stage and really get audiences involved and excited by taking the time to talk to the crowd between songs. With his charismatic charm and catchy lyrics, Farr is always a fun artist to watch.
Click HERE for more information about Tyler Farr and his upcoming tour dates.
You May Also Like...
Gallery | October 12, 2016

Article | August 22, 2016

Tyler Farr premiered his new song "I Kinda Like The Rain" during a live show in Darien, New York... VIEW ALL