Get The Insider's Look Into Shania Twain's NOW World Tour
See exclusive video of the superstar as she performs on her explosive World Tour!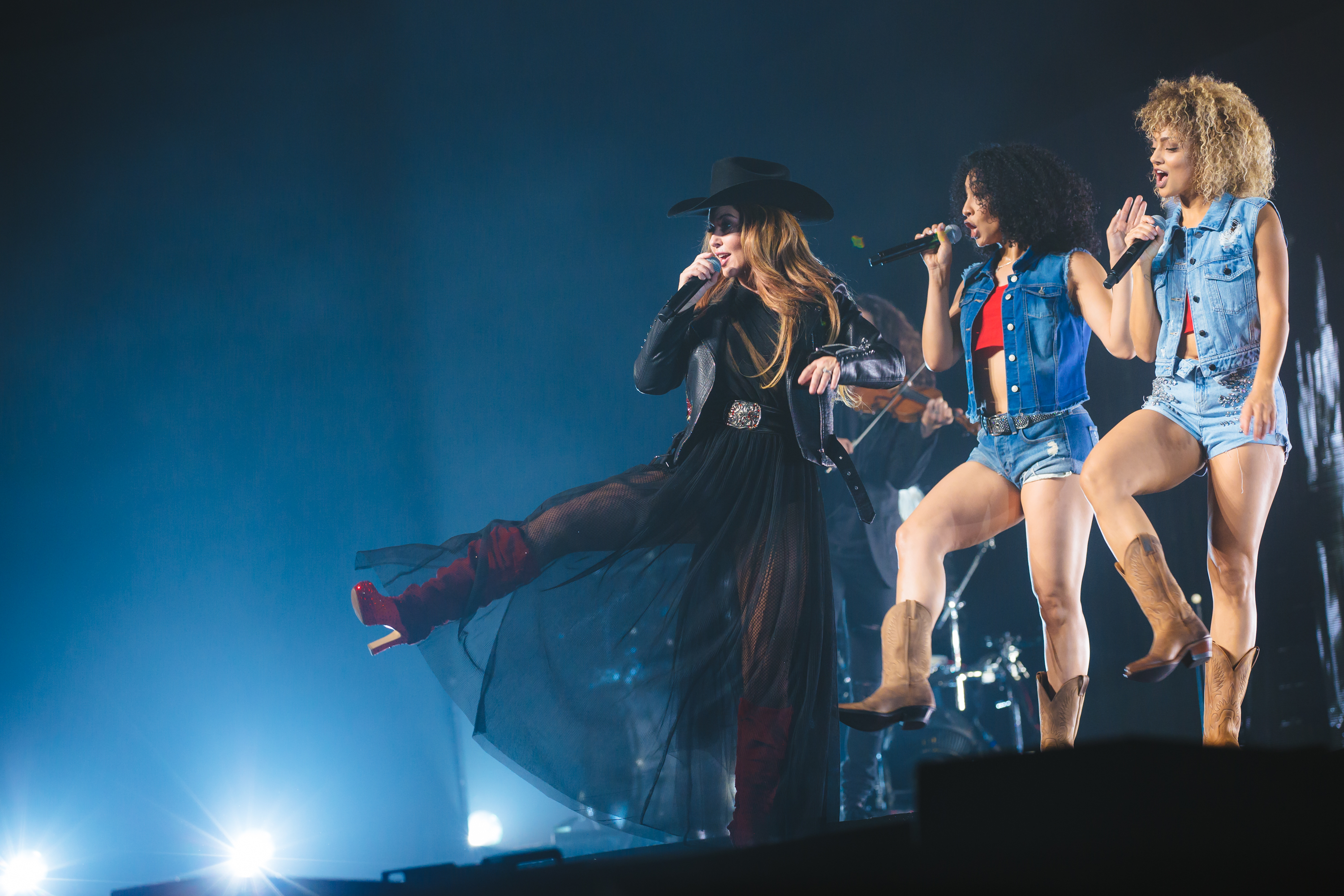 When it comes to putting together a tour, there really is no one better than the queen of pop country herself! From the choreography to the set design and stylistic wardrobe, Shania Twain has her vision and creative input sprinkled throughout her massive NOW World Tour. We got another behind the scenes look into Twain's latest trek which shows the coming together of all the major elements that go into such an exciting musical event.
The video features the early moments of rehearsals and leads into the polished performances we expect to see live on her tour, along with the singer herself giving special insight into what she hoped this trek would be. "I'm very excited to get the tour on the road. The rehearsal period is challenging, there is a deadline and a difficult schedule and everything like that, but it's fun!"
Twain's creative director Rob Sinclair also adds, "Most artists know what they want, Shania is particularly good at this. It's been really fun seeing how we can match the old classics that people are familiar with and how we stage them with songs to help introduce them. Shania came to me with this quite well formed idea for a show thats based around this idea that people don't have to be there all the time, that people can be constantly moving and pop up from unexpected places."
Check out the full video below and see what Twain has in store for fans on tour!
For more on Shania Twain and her NOW World Tour, find her overseas on July 3 as she performs at the Budweiser Garden in London Ontario. Check out her remaining tour dates HERE!
You May Also Like...
Gallery | May 22, 2018

Article | June 05, 2018

If you ever thought Shania Twain was a "sit back and relax" kind of performer, then you... VIEW ALL