Brett Eldredge Is Back At It With 'Glow 2.0′
Brett Eldredge teases fans with studio posts, hints at new Christmas album!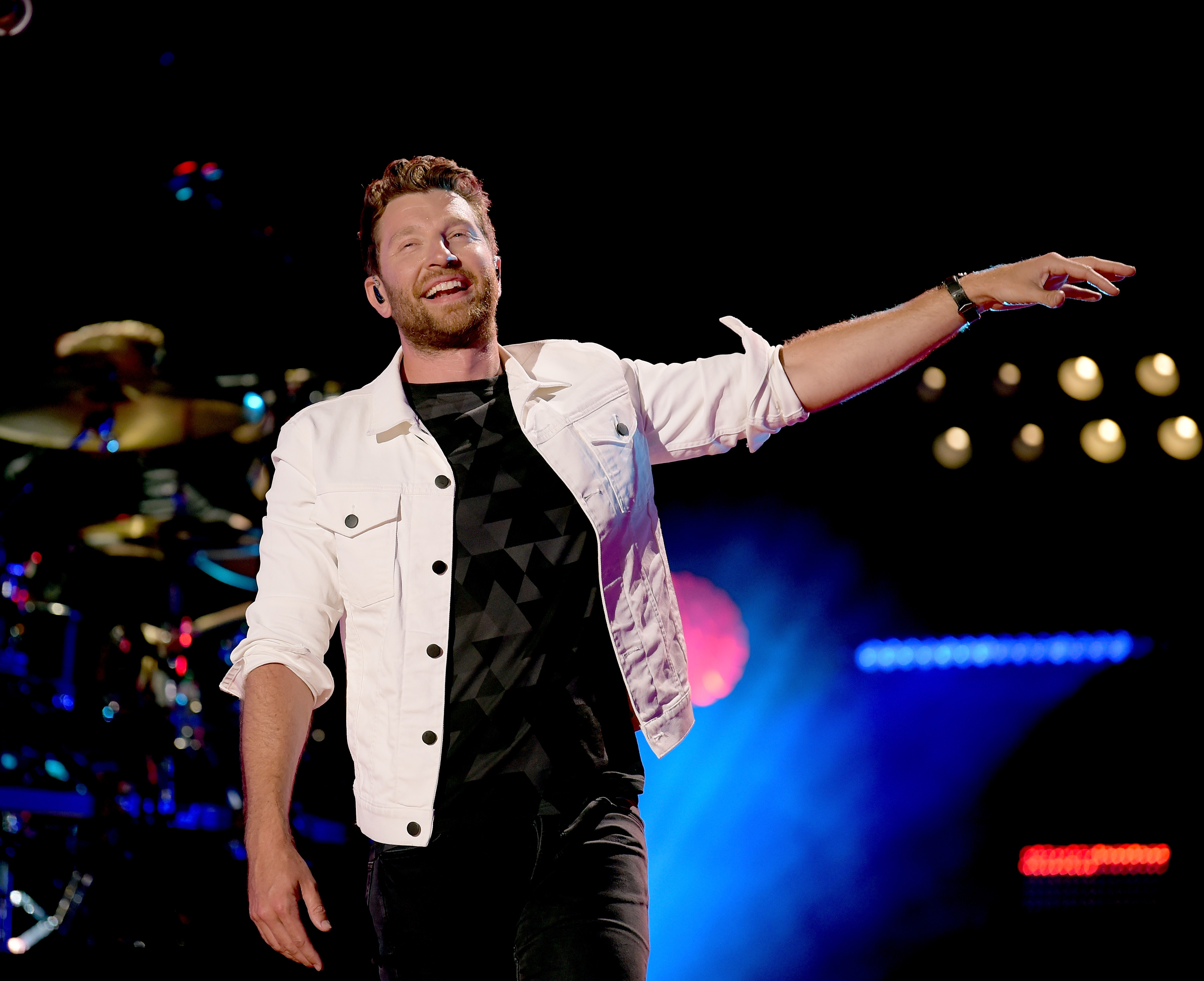 Christmas albums and country music pair together perfectly, so it is no surprise that many of our favorite country singers have released albums filled with classic winter-time songs. In 2016, artists including Reba McEntire, Garth Brooks and Trisha Yearwood, Loretta Lynn, Chris Young, Jennifer Nettles, Rascal Flatts and Brett Eldredge released holiday themed albums.
Now, only a few years later Brett Eldredge is out to make his sophomore Christmas album! Following the success of his first holiday album, Glow, which includes 11 classic tunes, Eldredge is determined to bring his fans more Christmas joy. Earlier this month, the country star took to social media to share a video in a recording studio with a note that read "Glow 2.0."
Though fans weren't quite sure what this video meant, Eldredge later went on to explain that he will indeed be making another Christmas album this year.
The country star explained, "I'm expanding on Glow. The whole idea of recording a Christmas record was something that was always a dream of mine, but recording it in a way where it was the classics, the big-band way. Doing it in New York, recording these songs, sipping on whiskey and living that big-band lifestyle in New York was a dream….I want to expand on it, so I went back with the same guys that we made the original Glow record with, and we started recording in New York again. I stayed in New York and lived there for several days again and just got in that environment and the music turned out magic again. Just hearing those horns and the strings and being there, just feeling that—it's a recording process and a feeling of making music that I've never really had. It's just incredible. So Glow 2.0, whatever you want to call it—I haven't named it yet. That's just what I wrote on the spur of the moment, but it kinda had a ring to it, so you never know, but it's gonna be coming. Get ready for Christmas."
We can't wait to see what Eldredge has in store for us! The singer will be kicking off the fall leg of his The Long Way Tour September 13, and he will most likely help fans ring in the holiday season while he is on the road!
For more information on The Long Way Tour click HERE.
You May Also Like...
Video | June 07, 2018

Video | June 01, 2018