Luke Combs & Leon Bridges Perform 'When It Rains It Pours'
Luke Combs teamed up with R&B singer Leon Bridges to perform as part of the CMT Crossroad Series!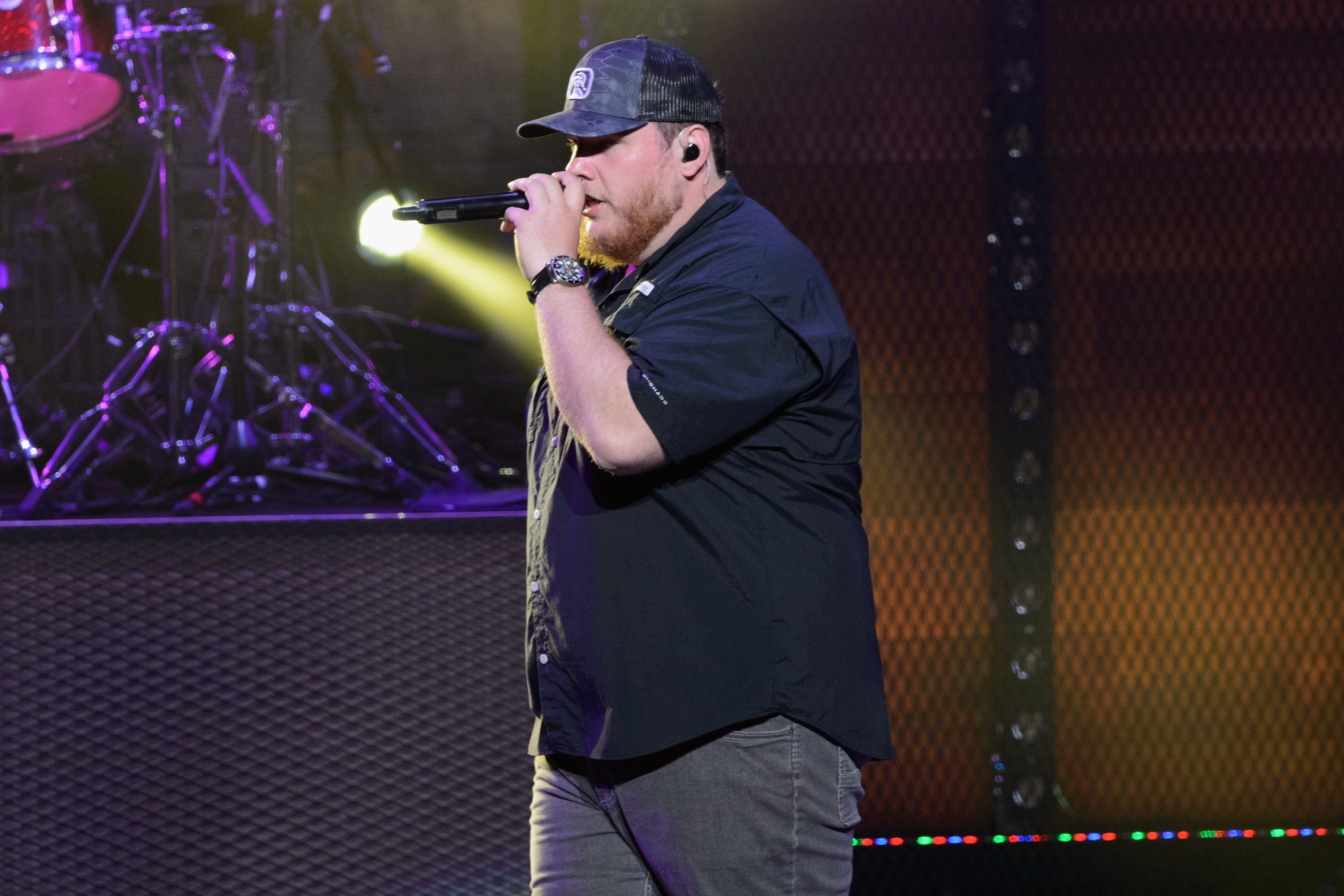 As part of the CMT Crossroads series, country star Luke Combs paired up with R&B vocalist Leon Bridges during the 2018 CMA Music Festival. Combs invited fans to the taping of a special concert that will be aired June 28 10/9 central time on CMT.
Though this may seem like an unlikely pairing, this is not the first time Bridges has teamed up with country artists. The soulful singer has collaborated with a number of country stars such as Kacey Musgraves on her 2016 holiday album and has worked with the famous backing band The Texas Gentlemen.
During the show, Combs' classic country sound was mixed with Bridges soulful voice and the two artists had fans singing along the entire time. Though the full hour long concert special does not air until June 28, CMT has released a sneak peak performance of the two stars singing Combs' single "When It Rains It Pours." The duo each took on verses individually before coming together to harmonize during the chorus. Their voices paired well together and they rocked the show by bringing tons of energy and personal style to the performance. Both men even wore country apparel, with Bridges pulling out his best overalls to match the occasion!
Check out the performance of "When It Rains It Pours" here and be sure to tune in for the full hour long special on June 28!
If you liked what you saw, make sure to check out both these talented musicians latest albums. Earlier this month, Combs released a delux edition of his debut album that is available on Apple Music and Spotify. Bridges also recently released his adventurous new record, Good Thing, which features tracks "If It Feels Good (Then It Must Be)" and "You Don't Know."
Looking for another broadcasted performance like this? You can catch Luke Combs on the PBS special A Capitol Fourth live from Washington, D.C. on July 4.
You May Also Like...
Gallery | May 29, 2018

Article | April 12, 2018

Following the success of Luke Combs' 2017 debut album This One's For You, the country artist has just announced... VIEW ALL